An Astronaut's Guide to Life on Earth by Hadfield. Chris ( 2013 ) Hardcover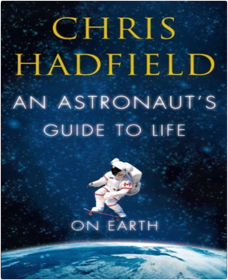 Will be shipped from US. Used books may not include companion materials, may have some shelf wear, may contain highlighting/notes, may not include CDs or access codes. 100% money back guarantee.
Origami 3. Papirhajtogatás A-Z-ig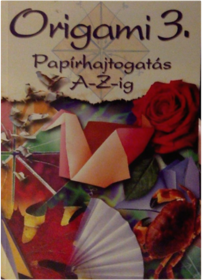 The Ultimate Hitchhiker's Guide to the Galaxy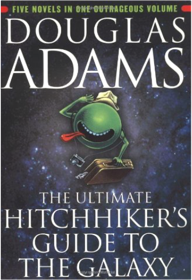 Douglas Adams
At last in paperback in one complete volume, here are the five classic novels from Douglas Adams's beloved Hitchiker series.

The Hitchhiker's Guide to the Galaxy
Seconds before the Earth is demolished for a galactic freeway, Arthur Dent is saved by Ford Prefect, a researcher for the revised Guide. Together they stick out their thumbs to the stars and begin a wild journey through time and space.

The Restaurant at the End of the Universe
Facing annihilation at the hands of warmongers is a curious time to crave tea. It could only happen to the cosmically displaced Arthur Dent and his comrades as they hurtle across the galaxy in a desperate search for a place to eat.

Life, the Universe and Everything
The unhappy inhabitants of planet Krikkit are sick of looking at the night sky– so they plan to destroy it. The universe, that is. Now only five individuals can avert Armageddon: mild-mannered Arthur Dent and his stalwart crew.

So Long, and Thanks for All the Fish
Back on Earth, Arthur Dent is ready to believe that the past eight years were all just a figment of his stressed-out imagination. But a gift-wrapped fishbowl with a cryptic inscription conspires to thrust him back to reality. So to speak.

Mostly Harmless
Just when Arthur Dent makes the terrible mistake of starting to enjoy life, all hell breaks loose. Can he save the Earth from total obliteration? Can he save the Guide from a hostile alien takeover? Can he save his daughter from herself?
Watership Down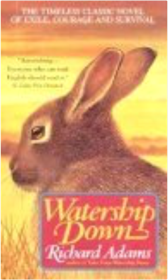 Richard Adams
Chronicles the adventures of a group of rabbits searching for a safe place to establish a new warren where they can live in peace.
The Prydain Chronicles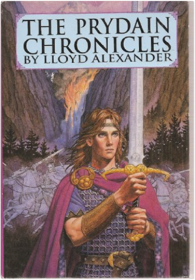 Lloyd Alexander
All volumes of the series in one volume. The film, "The Black Cauldron", was partially based on this series.
Ender's Game: Inside the World of an Epic Adventure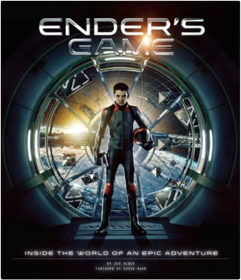 Jed Alger
Based on the best-selling novel, Ender's Game tells the thrilling story of the fight to save the world from a devastating future. Now, in this official companion volume, the behind-the-scenes world of the film is brought into stunning focus.

Packed with in-depth interviews, removable posters and army badges, stunning concept art, unparalleled access to the visual effects archives at Digital Domain, and countless full-color images, this insightful insider's view of the making of Ender's Game will bring fans closer into the world of the movie, following cast and crew as it is brought to dazzling life.

Also featuring Hailee Steinfeld (True Grit) as Petra Arkanian, Viola Davis (The Help) as Major Gwen Anderson, and Abigail Breslin (Little Miss Sunshine) as Ender's brilliant older sister, Valentine.
Ambush at Corellia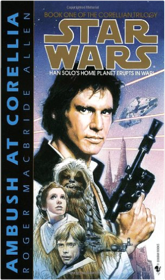 Roger Macbride Allen
A trade summit on Corellia brings Han Solo back  to the home world he left many years before.  Arriving on the distant planet with Leia, their children  and Chewbacca, Han finds Corellia overrun with  agents of the New Republic Intelligence and finds  himself part of a deceptive plan whose aim not even  he understands. One thing is clear: the five  inhabited worlds of the sector are on the brink of civil  war and the once peaceful coexistence of the three  leading races — human, Selonian, and Drallan —  has come to an end.
Assault at Selonia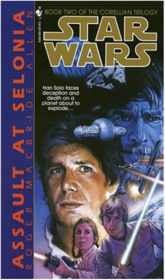 Roger Macbride Allen
Imprisoned on the planet Corellia, Han Solo finds  himself at the mercy of his evil cousin, Thracken  Sal-Solo. Thracken plans to restore the Imperial  system and seize total power — no matter what the  cost. Han has one chance to stop him. But to do so  he must turn his back on his human cousin and join  forces with a female alien. Dracmus was arrested  as a ringleader in a plot against the corrupt Human  League. Now she and Han will attempt a daring  escape to Selonia in time to warn Leia, Luke  Skywalker, and Lando of Thracken's plan. But can Han trust  the alien to keep her word?

Meanwhile,  other questions threaten the New Republic — and the  lives of millions. Who is behind the deadly  Starbuster plot? Why is someone attempting to take  possession of Corellia's powerful planetary repulsors?  And what is the secret behind the mysterious  Centerpoint Station, and ancient, artificial world of  unknown origin that has suddenly — and  inexplicably — come alive?
Showdown at Centerpoint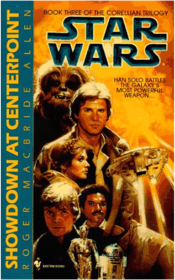 Roger Macbride Allen
In this third and final volume of the Corellian  trilogy, Han and Luke lead the Alliance in a mad  scramble against the Selonian rebels for control of  the planetary technology.
Wraith Squadron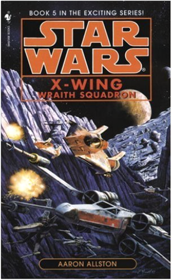 Aaron Allston
They are the galaxy's most elite fighting force. And as the battle against the Empire rages, the X-wing fighters risk life and machine to protect the Rebel Alliance. Now they must go on a daring undercover mission—as the crew of an Imperial warship.

It is Wedge Antilles' boldest creation: a covert-action unit of X-wing fighters, its pilots drawn from the dregs of other units, castoffs and rejects given one last chance. But before the new pilots can complete their training, the squadron's base is attacked by former Imperial admiral Trigit, and Wraith Squadron is forced to swing into action—taking over an Imperial warship and impersonating its crew. The mission: to gain vital intelligence about Trigit's secret weapons, to sabotage the admiral's plans, and to lure him into an Alliance trap. But the high-stakes gamble pits Wraith Squadron's ragtag renegades against the Empire's most brilliant master of guile and deception.

Are they up to the challenge?

If not, the penalty is instant death.

(r), TM & (c) 1998 Lucasfilm Ltd.
All rights reserved. Used under authorization.
Iron Fist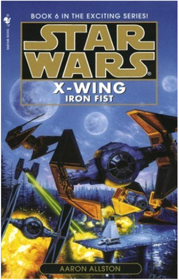 Aaron Allston
They are the Rebel Alliance's ultimate strike force—sleek, swift, and deadly. For these X-wing fighters, no job is too dirty or too dangerous. Now they must rise to meet an impossible challenge: stop a powerful warlord by pretending to be his ally.

Against all odds, the controversial Wraith Squadron has survived its first covert mission. But now they are called upon to cheat death twice. This time Wedge Antilles sends them in to stop the warlord Zsinj and his Super Star Destroyer, Iron Fist. If Zsinj joins the Empire, it could turn the tide of war against the Rebels. The Wraith Squadron's mission: infiltrate the warlord's fleet and uncover his carefully guarded plans. To do so, they must pose as ruthless pirates seeking to join Zsinj's forces. And that means first becoming pirates in space lanes teeming with Imperial Navy patrols. If that isn't enough to get them killed, they'll have to pass one last test—a suicide mission for Zsinj.

Can they survive the test and turn the tables on Zsinj?

Or is this the end for Wraith Squadron?
Solo Command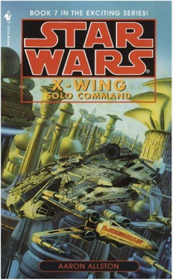 Aaron Allston
Wraith Squadron: they are the Rebel Alliance's ultimate strike force. Sleek, swift, and deadly, they are the first in battle, the last line of defense. Now they must find and destroy a wily enemy more powerful than the Empire itself.

Their covert mission has been a success. The enemy has been vanquished. Or so they thought. The Super Star Destroyer Iron Fist somehow escaped destruction and with it the New Republic's greatest threat, the infamous warlord Zsinj. To defeat him, Wraith Squadron must join a combat task force led by the only man crafty enough to beat Zsinj at his own game: Han Solo.

But Zsinj knows the X-wing fighters' indomitable courage is both their greatest strength—and their greatest weakness. For even against the most overwhelming odds, the Rebels will fight to the death. And that will leave Zsinj the galaxy's unchallenged master!
Starfighters of Adumar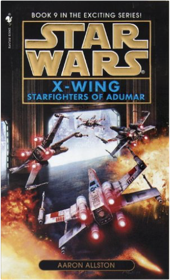 Aaron Allston
Book 9 in the exciting series!

The X-wing fighter pilots have earned their reputation as the Rebel Alliance's ultimate strike force by overwhelming enemies with their rapid-fire assaults. But now they are about to embark on a diplomatic mission that will prove to be even more hazardous than all-out combat....

The neutral world of Adumar has decided to pick a side in the war to control the galaxy. Delegates from both the New Republic and the Empire have been invited to Adumar, and each camp will be given a chance to plead its government's case. But there is one small catch: since the Adumari prize military skill above all else, they insist that both delegations be composed exclusively of fighter pilots. For pilot Wedge Antilles and his company, it's an unfamiliar exercise in diplomacy—and one that's filled with unexpected peril. For once they arrive, the X-wing pilots are challenged by Adumar's fierce warriors and attacked by Imperial assassins bent on eliminating all competition. But these challenges pale in comparison to the threat posed by a rogue Republic agent...one who is determined to win Adumar's allegiance once and for all—even if it costs the X-wing pilots their lives.
Wolf Cub Scout Book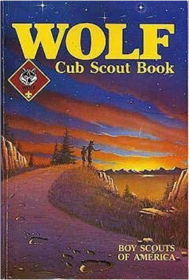 Boy Scouts Of Americ
Boys who are in the second grade or who are 8 years old are members of a Wolf den. Working with their parents, these Scouts earn their Bobcat badge, then start along the trail to Wolf rank. The Wolf Handbook gives the 12 achievements that a boy must pass to earn the Wolf badge. It also has electives that a Wolf Cub Scout can work on to earn Arrow Points. There are chapters, too, on the Cub Scout World Conservation Award, Cub Scouting's Leave No Trace Awareness Award, and Cub Scout Academics and Sports. The "Get Set for Bear" chapter helps a Wolf Cub Scout move along the advancement trail to the next rank in Cub Scouting.
Big Bear Cub Scout Book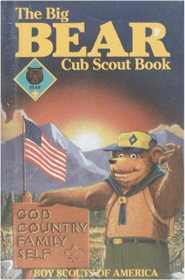 Boy Scouts of America
To earn the Bear Badge, a Cub Scout must complete 12 achievements out of a possible 24 that are offered in the book. The achievements are grouped in 4 major areas and listed below.

ACHIEVEMENTS

GOD (Do ONE of the following)
Ways We Worship
Emblems of Faith
COUNTRY (Do THREE of the following)
What Makes America Special?
Tall Tales
Sharing Your World With Wildlife
Take Care of Your Planet
Law Enforcement is a Big Job
FAMILY (Do FOUR of the following)
The Past is Exciting and Important
What's Cooking?
Family Fun
Be ready!
Family Outdoor Adventure
Saving Well, Spending Well
SELF (Do FOUR of the following)
Ride Right
Games, Games, Games!
Building Muscles
Information Please
Jot it Down
Shavings and Chips
Sawdust and Nails
Build a Model
Tying it All Up
Sports, Sports, Sports
Be a Leader
Handbook for Boys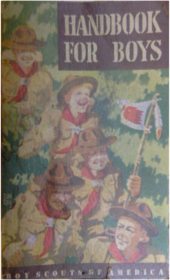 Boy Scouts of America
4" x 6.25"; 568 pages. In 1948, the scouts lowered the entry age from 12 to 11 and changed the advancement requirements, necessitating a new Handbook. This fifth handbook edition was published from 1948 until 1959. This is the second cover version (3rd thru 12th printings) with a cover featuring a painting of two Scouts (red neckerchiefs) and an Explorer, all in overseas caps, sitting around a campfire with the smoke forming an Indian behind them. The original cover picture was changed because of the switch from traditional round campaign hats to overseas caps. Similar changes were made to the cover and inside illustrations of the Handbook for Scoutmasters. This occurred even though the campaign hat remained optional. The change may also have been motivated in part by complaints about the first cover. This painting was of much better detail quality than the earlier 5th edition cover. All back covers had a US Bike Tire ad.
Darksaber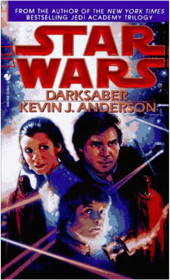 Kevin J. Anderson
Luke Skywalker and Han Solo, cloaked by the Force and riding with the hostile Sand People, have returned to the dunes of the desert planet Tatooine in hopes of finding what Luke so desperately seeks: contact with Obi-Wan Kenobi.  Luke is hoping the old Jedi Knight's spirit will tell him how to help his  love, Callista, regain her lost ability to use the Force.  Tormented and haunted, Luke cannot rest until Callista is a Jedi in the fullest sense, for only then will the link between their minds and souls be restored. Yet brewing on Tatooine is news that will shake Luke and Han and  threaten everything they value.

The disturbing piece of information is that the evil Hutts, criminal warlords of the galaxy, are building a secret superweapon: a reconstruction of the original Death Star, to be named Darksaber. This planet-crushing power will be in the ruthless hands of Durga the Hutt — a creature without conscience or mercy.

But there is worse news yet: the Empire lives. The beautiful Admiral Daala, still very much alive and more driven than ever to destroy the Jedi, has joined forces with the defeated Pellaeon, former second in command to Grand Admiral Thrawn. Together they are marshaling Imperial forces to wipe out the New Republic.

Now, as Luke, Han, Leia, Chewbacca, Artoo and Threepio regroup to face these threats, they are joined by new Jedi Knights and Callista. Together they must
fight on two fronts, outshooting and outsmarting the most formidable enemies in the galaxy. In Darksaber the Jedi are heading for the ultimate test of their power—a test in which all the temptations of the dark side beckon.  And Luke Skywalker must draw upon his innermost resources to fight for a world in which he can not only live, but dare to love.
Jedi Academy Trilogy Boxed Set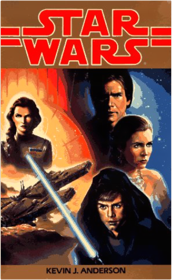 Kevin J. Anderson
Jedi Search; Dark Apprentice; Champions Of The Force. 3 Vols.
Walking with Bilbo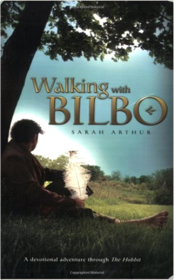 Sarah Arthur
The author of Walking with Frodo takes readers on an adventure of faith with a new devotional that relates themes from J. R. R. Tolkien's The Hobbit to living the Christian life. Unlike the fateful quest Frodo was asked to carry out, Bilbo's journey came as an unexpected adventure. Readers will be reminded that God chooses us to be unlikely heroes in the adventure of life.
Walking With Frodo: A Devotional Journey Through the Lord of the Rings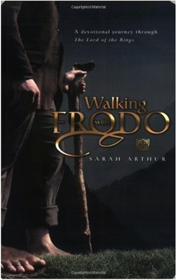 Sarah Arthur
Are you a "Lord of the Rings" junkie? Can't get enough? Want more?

J.R.R. Tolkien was a believer in Christ who wove his faith into his writing. His heroes fight a war against the forces of darkness—a war in which every decision counts. Walking with Frodo leads you through 9 pairs of choices—darkness or light, betrayal or loyalty, deception or honesty, just to name a few—and reveals what the Bible has to say about each. This young adult devotional will help apply those truths to decisions you make every day, sending you on a life-changing journey of your own. Are you ready for the journey?
Edge of Tomorrow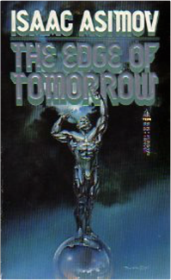 Isaac Asimov
Good reading copy. Some wear from normal use and age.
The End of Eternity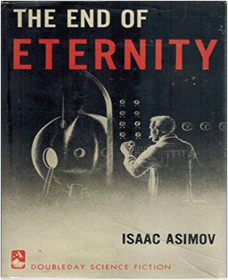 Isaac Asimov
The Foundation Trilogy Boxed Set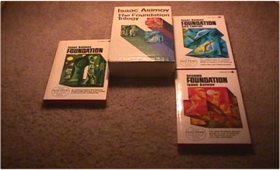 Isaac Asimov
Winner of the hugo award for best all-time series.
Foundation's Edge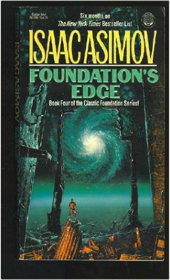 Isaac Asimov
Now, 498 years after its founding, the Foundation seemed to be following the Seldon Plan perfectly. Too perfectly. Now an impossible planet — with impossible powers — threatens to upset the Seldon Plan for good unless two men, sworn enemies, can work together to save it!
Foundation and Earth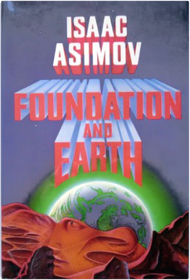 Isaac Asimov
The fifth novel in Asimov's popular Foundation series opens with second thoughts. Councilman Golan Trevize is wondering if he was right to choose a collective mind as the best possible future for humanity over the anarchy of contentious individuals, nations and planets. To test his conclusion, he decides he must know the past and goes in search of legendary Earth, all references to which have been erased from galactic libraries. The societies encountered along the way become arguing points in a book-long colloquy about man's fate, conducted by Trevize and traveling companion Bliss, who is part of the first world/mind, Gaia.
Prelude to Foundation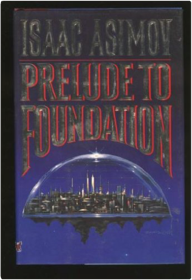 Isaac Asimov
It is the year 12,020 G.E. and Emperor Cleon I sits uneasily on the Imperial throne of Trantor. Here in the great multidomed capital of the Galactic Empire, forty billion people have created a civilization of unimaginable technological and cultural complexity. Yet Cleon knows there are those who would see him fall - those whom he would destroy if only he could read the future.

Hari Seldon has come to Trantor to deliver his paper on psychohistory, his remarkable theory of prediction. Little does the young Outworld mathematician know that he has already sealed his fate and the fate of humanity. For Hari possesses the prophetic power that makes him the most wanted man in the Empire... the man who holds the key to the future - an apocalyptic power to be know forever after as the Foundation.

From the Paperback edition.
Forward the Foundation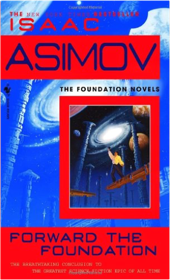 Isaac Asimov
series, Hari Seldon struggles to perfect his revolutionary theory of psychohistory while the great Galactic Empire totters on the brink of apocalyptic collapse. Reprint. K. NYT.
The Gods Themselves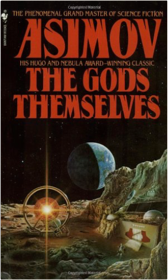 Isaac Asimov
Only a few know the terrifying truth—an outcast Earth scientist, a rebellious alien inhabitant of a dying planet, a lunar-born human intuitionist who senses the imminent annihilation of the Sun.  They know the truth—but who will listen?  They have foreseen the cost of abundant energy—but who will believe?  These few beings, human and alien, hold the key to the Earth's survival.
More Soviet Science Fiction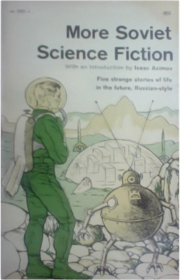 Isaac Asimov
Nightfall and Other Stories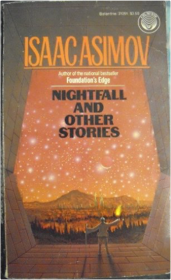 Isaac Asimov
The Robots of Dawn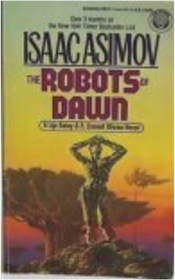 Isaac Asimov
A puzzling case of roboticide sends New York Detective Elijah Baley on an intense search for a murderer. Armed with his own instincts, his quirky logic, and the immutable Three Laws of Robotics, Baley is determined to solve the case. But can anything prepare a simple Earthman for the psychological complexities of a world where a beautiful woman can easily have fallen in love with an all-too-human robot...?

A LITERARY GUILD DUAL SELECTION
Robots and Empire: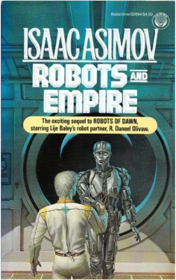 Isaac Asimov
Long after his humiliating defeat at the hands of Earthman Elijah Baley, Keldon Amadiro embarked on a plan to destroy planet Earth. But even after his death, Baley's vision continued to guide his robot partner, R. Daneel Olivaw, who had the wisdom of a great man behind him and an indestructable will to win....
Pebble in the Sky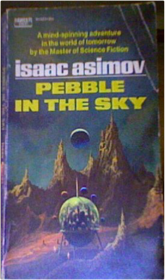 ISAAC ASIMOV
Pebble in the Sky
The Caves of Steel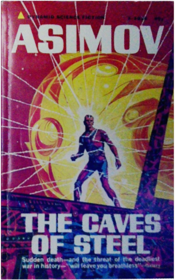 Isaac. Asimov
WHEN 8 BILLION CROWD EARTH'S SURFACE
Norby Chronicles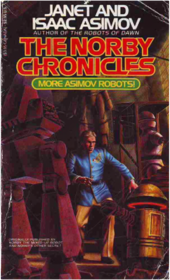 Janet Asimov, Isaac Asimov
Norby: Robot for Hire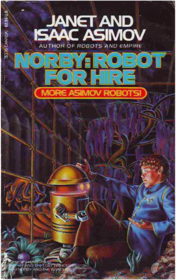 Janet; Asimov, Isaac Asimov
The Great Origami Book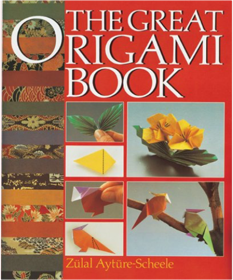 Zülal Aytüre-Scheele
"No paper-folding book in recent years has managed to combine the exactness of origami with simple, easy-to-follow instructions. The minimal text features excellent step-by-step color photographs that describe how to fold the 8 basic forms plus 40 figures....Handsome...clear... precise and comprehensible."—Booklist starred review.
Dark Sky Legion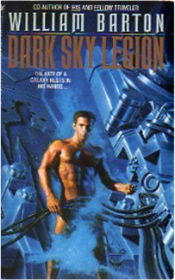 William Barton
Maaron Denthurion, a Televox with the mission to preserve the Human Metastable Order, journeys to Olam, where amid turmoil, enslavement, religious cults, and superstition he must determine the fate of the planet and its inhabitants.
Manifold: Time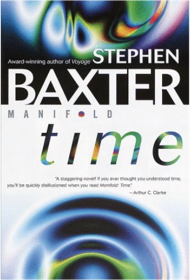 Stephen Baxter
Hailed by Arthur C. Clarke as "a major new talent," Stephen Baxter is one of the most gifted writers to appear in the last decade. His stunning novels combine state-of-the-art scientific speculation with nonstop adventure on a cosmic scale, continuing the grand tradition of science fiction pioneered by such giants as Isaac Asimov and Robert E. Heinlein.

Now the multi-award-winning author gives us his most ambitious and accomplished novel yet. Audaciously conceived, brilliantly executed, it is nothing less than a masterpiece—an unforgettable race through and against time itself, with the fate of the universe and all mankind hanging in the balance.

The year is 2010. More than a century of ecological damage, industrial and technological expansion, and unchecked population growth has left the Earth on the brink of devastation. But as the world's governments turn inward, one man dares to gamble on a bolder, brighter future. That man—Reid Malenfant—has a very different solution to the problems plaguing the planet: the exploration and colonization of space.

Battling national sabotage and international outcry, Malenfant's bootstrap company builds a spacecraft, plots its course, and trains the genetically enhanced Sheena 5 for her one-way journey. As apocalyptic riots sweep the globe, Malenfant launches the rocket. But Sheena has plans of her own. And even as she sets them in motion, the situation on Earth grows more desperate and violent.

Now Malenfant—together with a brilliant but disturbed mathematician, a child prodigy, and his ex-wife—must gamble the very existence of time and space on a single desperate throw of the dice. The odds are a trillion to one against him . . .

Or are they?
Manifold: Space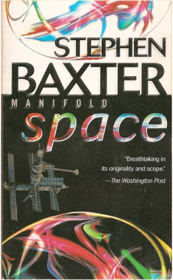 Stephen Baxter
The year is 2020. Fueled by an insatiable curiosity, Reid Malenfant ventures to the far edge of the solar system, where he discovers a strange artifact left behind by an alien civilization: A gateway that functions as a kind of quantum transporter, allowing virtually instantaneous travel over the vast distances of interstellar space. What lies on the other side of the gateway? Malenfant decides to find out. Yet he will soon be faced with an impossible choice that will push him beyond terror, beyond sanity, beyond humanity itself. Meanwhile on Earth the Japanese scientist Nemoto fears her worst nightmares are coming true. Startling discoveries reveal that the Moon, Venus, even Mars once thrived with life?life that was snuffed out not just once but many times, in cycles of birth and destruction. And the next chilling cycle is set to begin again . . .
Raft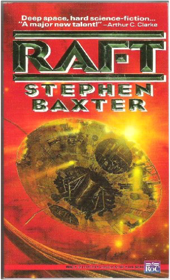 Stephen Baxter
Stephen Baxter's highly acclaimed first novel and the beginning of his stunning Xeelee Sequence. A spaceship from Earth accidentally crossed through a hole in space-time to a universe where the force of gravity is one billion times as strong as the gravity we know. Somehow the crew survived, aided by the fact that they emerged into a cloud of gas surrounding a black hole, which provided a breathable atmosphere. Five hundred years later, their descendants still struggle for existence, divided into two main groups. The Miners live on the Belt, a ramshackle ring of dwellings orbiting the core of a dead star, which they excavate for raw materials. These can be traded for food from the Raft, a structure built from the wreckage of the ship, on which a small group of scientists preserve the ancient knowledge which makes survival possible. Rees is a Miner whose curiosity about his world makes him stow away on a flying tree — just one of the many strange local lifeforms — carrying trade between the Belt and the Raft. Accepted as an apprentice scientist, he learns that their world is dying, and that in order to live these survivors must contemplate a journey even more perilous and fantastic than that of their ancestors.
The American Boy's Handy Book: What to Do and How to Do It, Centennial Edition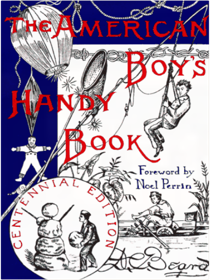 Daniel Carter Beard
First published in 1882, this is a wealth of projects and games, with practical directions on how to make them, by one of the founders of the Boy Scouts of America. The ultimate pre-TV, anti-couch potato activity book, it answers the question, "What's there to do?"
Foundation's Fear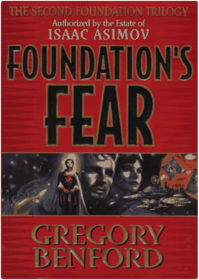 Gregory Benford, Isaac Asimov
First in the stunning Second Foundation Trilogy

Hari Seldon has been nominated as First Minister by Emperor Clean. But as his appointment is being considered, Hari's simple life grows complex with bodyguards, assassination attempts, staff discord and the continuing public debate over artificial intelligence. As the friction over whether robots have souls heats up, two A.l.s, Joan of Arc and Voltaire, go rogue and flee. The chase is on.

A rousing adventure that combines intellectual debate with the ingenious possibilities of true science fiction, Foundation's Fear will bring Asimov's greatest creation back to a new and bestselling life.

Gregory Benford won the Neubla Award in 1980 for his novel Timescape.

"[Benford] brings out the complexities of a galactic empire that Asimov never filled out..the first book stands well on its own."

'Denver Post

"[Benford] took on the huge task of answering questions [raised in the original], and difficult as it may sound, he pulled it off with style..Rest assured, Asimov's work is in good hands."

'Craig E. Engler

Editor and Publisher

of Science Fiction Weekly

"A richly rewarding delight.Benford writes up to his usual high standard and excels in bringing Asimovian concepts.to vivid, visually compelling life."

'Publishers Weekly

(starred review)

"Intriguing and engrossing.[a] curious blend of reinventions and retrospective criticism."

'Kirkus Reviews

(starred review)
Grounded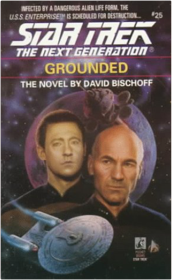 David Bischoff
While answering a distress call from a scientific station in a remote part of the glaxy, the U.S.S. Enterprise™ becomes infected with a mysterious alien life form which feeds on and transforms inorganic materials.

The Starship begins to gradually disintegrate, and Starfleet is forced to order its evacuation and destruction to prevent the dangerous infection form spreading throughout the galaxy. It's the end of an era for Captain Picard and his crew, who are scheduled for transfers that will split them up among different Starfleet vessels.

But even as the end draws neear for the Starship Enterprise™, Captain Picard begins to formulate a desperate plan to save his ship and preserve his crew — a plan that will force him to defy Starfleet orders and lead him to a connfrontation with a malevolent alien force — which has the power to destroy the entire Federation.
The Startup Owner's Manual: The Step-By-Step Guide for Building a Great Company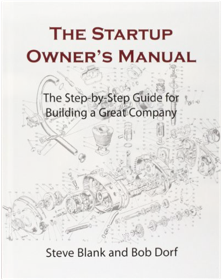 Steve Blank, Bob Dorf
More than 100,000 entrepreneurs rely on this book for detailed, step-by-step instructions on building successful, scalable, profitable startups.  The National Science Foundation pays hundreds of startup teams each year to follow the process outlined in the book, and it's taught at Stanford, Berkeley, Columbia and more than 100 other leading universities worldwide.  Why?

The Startup Owner's Manual guides you, step-by-step, as you put the Customer Development process to work. This method was created by renowned Silicon Valley startup expert Steve Blank, acknowledged catalyst of the "Lean Startup" movement, and tested and refined by him for more than a decade. 

This 608-page how-to guide includes over 100 charts, graphs, and diagrams, plus 77 valuable checklists that guide you as you drive your company toward profitability.  It will help you:
·        Avoid the 9 deadly sins that destroy startups' chances for success
·       Use the Customer Development method to bring your business idea to life
·       Incorporate the Business Model Canvas as the organizing principle for startup hypotheses
·       Identify your customers and determine how to "get, keep and grow" customers profitably
·       Compute how you'll drive your startup to repeatable, scalable profits.
Burlington: A Sense of Place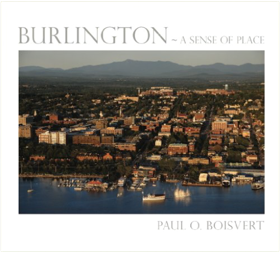 Paul O. Boisvert
Burlington: A Sense of Place is a visual tour through the four seasons in one of the most beautiful and livable cities in the world. Throughout the years, I have photographed the city in many ways: from the air, water, and land. Some of these photographs were taken on assignment for different magazines, but most were taken while roaming around Burlington looking for new angles and perspectives.

The presence of Lake Champlain has a huge influence on Burlington in every way, from the hill view down Main Street to the incredible waterfront harbor with its sparkling Adirondack Mountain sunsets: light coats the city in deep lavish colors, and even its darkened storm skies make for dramatic pictures. At dusk, the city's ambient light starts to glow; it is my favorite time of day for long timed exposures because it allows me to put as much information into each photograph as possible.

Burlington is a unique city. Its waterfront is a hub of outdoor activities that attracts tourists and residents throughout the year for recreational opportunities such as kayaking, sailing, fishing, ice-skating, cross-country skiing, and biking on the Burlington bike path. Also contributing to Burlington's vibrant culture are the colleges and the university, creating architectural, human, and visual landscapes that add dimension to the city's stunning scenic appeal. Church Street Marketplace is downtown Burlington's pedestrian shopping area, and its street vendors, festivals, shops and shoppers offer endless photographic opportunities.

Burlington: A Sense of Place attempts to share with viewers a remarkably unique and beautiful city and one that I have come to know and love from every angle over the years.
- Paul O. Boisvert
Otherness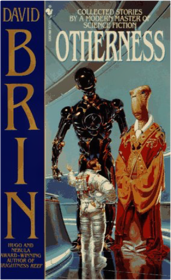 David Brin
A provocative, imaginative collection of tales and essays explores the mysteries and secrets of the near and distant future, in an anthology that include such works as ""Dr. Pak's Preschool,"" ""Sshhh . . .,"" and ""Bubbles.""
The Sword of Shannara: An Epic Fantasy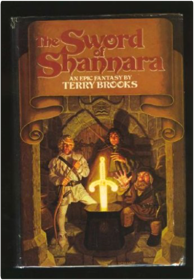 Terry Brooks
The Elfstones of Shannara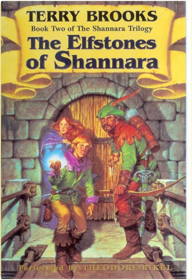 Terry Brooks
The Wishsong of Shannara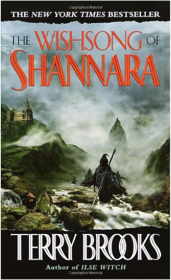 Terry Brooks
Horror stalked the Four Lands as the Ildatch, ancient source of evil, sent its ghastly Mord Wraiths to destroy Mankind. Only Druid Allanon held the magic power of wishsong that could make plants bloom instantly or turn trees from green to autumn gold. But she, too, was in mortal danger, and Ildatch waited for Brin to fall into his trap....
First King of Shannara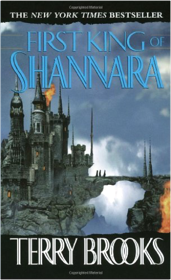 Terry Brooks
Horrified by the misuse of magic they had witnessed during the First War of the Races, the Druids at Paranor devoted themselves to the study of the old sciences, from the period before the collapse of civilization a thousand years before. Only the Bremen and a few trusted associates still studied the arcane arts. And for his persistence, Bremen found himself outcast, avoided by all but the few free-thinkers among the Druids.

But his removal from Paranor was not altogether a terrible thing, for Bremen learned that dark forces were on the move from the Northlands. That seemingly invincible armies of trolls were fast conquering all that lay to their south. That the scouts for the army—and its principal assassins—were Skull Bearers, disfigured and transformed Druids who had fallen prey to the seductions of the magic arts. And that at the heart of the evil tide was an archmage and former Druid named Brona!

Using the special skills he had acquired through his own study of Magic, Bremen was able to penetrate the huge camp of the Troll army and learn many of its secrets. And he immediately understood that if the peoples of the Four Lands were to escape eternal subjugation they would need to unite. But, even united, they would need a weapon, something so powerful that the evil magic of Brona, the Warlock Lord, would fail before its might...
Running With the Demon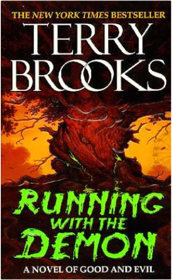 Terry Brooks
In a sleepy steel-mill town, the ultimate battle between Good and Evil is about to begin . . .

Sinnissippi Park, in Hopewell, Illinois, has long hidden a mysterious evil, locked away from humankind by powers greater than most could even imagine. But now the malevolent creatures that normally skulk in the shadows of the park grow bolder, and old secrets hint at a violent explosion.

The brewing conflict draws John Ross to Hopewell. A Knight of the Word, Ross is plagued by nightmares that tell him someone evil is coming to unleash an ancient horror upon the world. Caught between them is fourteen-year-old Nest Freemark, who senses that something is terribly wrong but has not yet learned to wield the budding power that sets her apart from her friends.

Now the future of humanity depends upon a man haunted by his dreams and a gifted young girl—two souls who will discover what survives when hope and innocence are shattered forever . . .
A Knight of the Word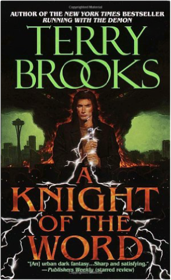 Terry Brooks
Eight centuries ago the first Knight of the Word was commissioned to combat the demonic evil of the Void. Now that daunting legacy has passed to John Ross—along with powerful magic and the knowledge that his actions are all that stand between a living hell and humanity's future.

Then, after decades of service to the Word, an unspeakable act of violence shatters John Ross's weary faith. Haunted by guilt, he turns his back on his dread gift, settling down to build a normal life, untroubled by demons and nightmares.

But a fallen Knight makes a tempting prize for the Void, which could bend the Knight's magic to its own evil ends. And once the demons on Ross's trail track him to Seattle, neither he nor anyone close to him will be safe. His only hope is Nest Freemark, a college student who wields an extraordinary magic all her own. Five years earlier, Ross had aided Nest when the future of humanity rested upon her choice between Word and Void. Now Nest must return the favor. She must restore Ross's faith, or his life—and hers—will be forfeit . . .
Angel Fire East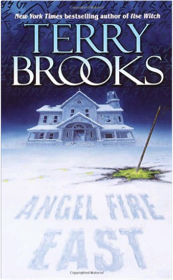 Terry Brooks
As a Knight of the Word, John Ross has struggled against the dark forces of the Void and his minions for twenty-five years.  The grim future he dreams each night— a world reduced to blood and ashes—will come true, unless he can stop them now, in the present.  

The birth of a gypsy morph, a rare and dangerous creature that could be an invaluable weapon in his fight against the Void, brings John Ross and Nest Freemark together again. Twice before, with the fate of the world hanging in the balance, the lives of Ross and Nest have intersected. Together, they have prevailed.  But now they will face an ancient evil beyond anything they have ever encountered, a demon of ruthless intelligence and feral cunning.  As a firestorm of evil erupts, threatening to consume lives and shatter dreams, they have but a single chance to solve the mystery of the Gypsy morph—and their own profound connection.
The Heritage of Shannara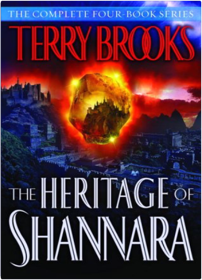 Terry Brooks
TERRY BROOKS

THE HERITAGE OF SHANNARA
The Complete Series

After New York Times bestselling author Terry Brooks completed The Sword of Shannara trilogy, millions of fans around the world clamored to immerse themselves again in his dazzling world. Brooks answered with a quartet of beloved novels—The Heritage of Shannara. Now, for the first time in one handsome collector's edition hardcover, here are: The Scions of Shannara, The Druid of Shannara, The Elf Queen of Shannara, and The Talismans of Shannara—the thrilling continuation of the saga
that has become one of the most enduring fantasy epics of all time.

The Scions of Shannara
Since the death of the Druid Allanon, magic has been strictly forbidden in the Four Lands. Yet Par still has limited use of the Wishsong. Then a dire message from Allanon sends Par and his brother Coll on an impossible task: to recover the long-lost Sword of Shannara—or all life in the Four Lands will be destroyed.

The Druid of Shannara
Evil forces remain in control of the Four Lands. To restore the Keep of the Druid Allanon, Walker Boh sets out on a journey to find the black Elfstone. He must venture into perilous, unknown lands with a strange band of fellow travelers—one of whom is hatching his own sinister plot.

The Elf Queen of Shannara
Ordered by the Druid Allanon to find the Elves and return them to the world of Men, Wren is carried away to an island where Elves might still exist. Even if by some miracle she locates the Elves, can she convince them to follow her back through a demon-haunted jungle to the safety of the shore?

The Talismans of Shannara
The Shadowen still swarm over the Four Lands, poisoning everything with their dark magic. Their leader is determined to destroy all the Scions of Shannara. With traps cleverly laid, the charges are doomed to failure—unless Par can discover a way to harness the power of the Sword of Shannara.

So continues Terry Brooks's enthralling Heritage of Shannara epic, a spellbinding saga that chronicles the ultimate battle of good vs. evil.
The Voyage of the Jerle Shannara Trilogy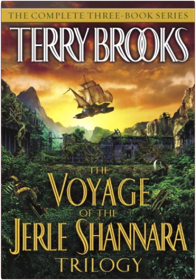 Terry Brooks
The New York Times bestselling author of the classic Shannara epic, Terry Brooks, has proven himself one of the modern masters of fantasy, brilliantly creating breathtaking worlds of magic, adventure, and intrigue. Now, for the first time in one marvelous collector's edition hardcover, here's the complete trilogy of the Voyage of the Jerle Shannara: Ilse Witch, Antrax, and Morgawr. In these enchanting novels, a colorful contingent of characters takes to the skies aboard a magnificent airship–the Jerle Shannara–on a quest fraught with wonder and danger.

Ilse Witch
A half-drowned elf carries a map covered with cryptic symbols–and Walker Boh, the last of the Druids, has the skill to decipher them. But someone else understands the map's significance: the ruthless Ilse Witch, who will stop at nothing to possess it–and the powerful magic it leads to.

Antrax
While in search of the elusive magic, Walker Boh is lured into a trap–caught in a dark maze beneath a ruined city, stalked by a hungry, unseen enemy. It is Antrax: a spirit that feeds off enchantment and traps the souls of men. Now the fate of the Four Lands hangs in the balance.

Morgawr
The intrepid heroes aboard the Jerle Shannara have reached their breaking point. A centuries-old sorcerer, the Morgawr, vows to find and control the fabled ancient books of magic–and he is an adversary of awesome might with a fleet of airships and a crew of walking dead men at his command.

In The Voyage of the Jerle Shannara, Terry Brooks weaves together high adventure, vividly wrought characters, and a spellbinding world into an irresistible story of heroism and sacrifice, love and honor.
Marvels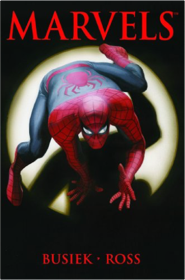 Kurt Busiek
Welcome to New York. Here, burning figures roam the streets, men in brightly colored costumes scale the glass and concrete walls, and creatures from space threaten to devour our world. This is the Marvel Universe, where the ordinary and fantastic interact daily. This is the world of MARVELS. Collecting MARVELS #0-4.
Earth Afire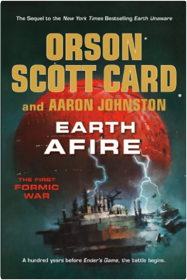 Orson Scott Card, Aaron Johnston
One hundred years before Ender's Game, the aliens arrived on Earth with fire and death. This is the story of the First Formic War.

Victor Delgado beat the alien ship to Earth, but just barely. Not soon enough to convince skeptical governments that there was a threat. They didn't believe that until space stations and ships and colonies went up in sudden flame.

And when that happened, only Mazer Rackham and the Mobile Operations Police could move fast enough to meet the threat.

Fans of Ender's Game will thrill to Orson Scott Card and Aaron Johnston's Earth Afire.
First Meetings: In the Enderverse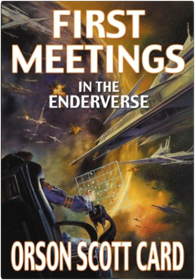 Orson Scott Card
Welcome to the Enderverse.

When "Ender's Game" was first published as a novella twenty-five years ago few would have predicted that it would become one of the most successful ventures in publishing history. Expanded into a novel in 1985, Ender's Game won both the Hugo Award and the Nebula Award for Best Novel. Never out of print and translated into dozens of languages, it is the rare work of fiction that can truly be said to have transcended a genre. Ender's Game and its sequels have won dozens of prestigious awards and are as popular today among teens and young readers as adults.

First Meetings is a collection of three novellas-plus the original "Ender's Game"-that journey into the origins and the destiny of one Ender Wiggin.

"The Polish Boy" begins in the wake between the first two Bugger Wars when the Hegemony is desperate to recruit brilliant military commanders to repel the alien invasion. In John Paul Wiggin-the future father of Ender -they believe they may have found their man. Or boy.

In "Teacher's Pest"-a novella written especially for this collection-a brilliant but insufferably arrogant John Paul Wiggin, now an American university student, matches wits with an equally brilliant graduate student named Theresa Brown.

It is many years since the end of the Bugger Wars in "The Investment Counselor." Ender's reputation as a hero and savior has suffered a horrible reversal. Banished from Earth and slandered as a mass murderer, twenty-year-old Andrew Wiggin wanders incognito from planet to planet as a fugitive. Until a blackmailing tax inspector compromises his identity and threatens to expose Ender the Xenocide.

Also reprinted here is the original landmark novella, "Ender's Game," which first appeared in 1977.

Fully illustrated, First Meetings f0is Orson Scott Card writing at the height of his considerable power about his most compelling character.
A War of Gifts: An Ender Story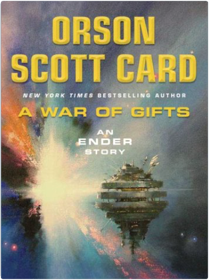 Orson Scott Card
Orson Scott Card offers a Christmas gift to his millions of fans with this short novel set during Ender's first years at the Battle School where it is forbidden to celebrate religious holidays.  The children come from many nations, many religions; while they are being trained for war, religious conflict between them is not on the curriculum. But Dink Meeker, one of the older students, doesn't see it that way. He thinks that giving gifts isn't exactly a religious observation, and on Sinterklaas Day he tucks a present into another student's shoe.

This small act of rebellion sets off a battle royal between the students and the staff, but some surprising alliances form when Ender comes up against a new student, Zeck Morgan. The War over Santa Claus will force everyone to make a choice.
The Authorized Ender Companion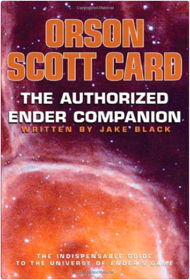 Orson Scott Card, Jake Black
The Authorized Ender Companion is a complete and in-depth encyclopedia of all the persons, places, things and events in Orson Scott Card's Ender Universe.  Written by Jake Black under the editorial supervision of Card himself, The Authorized Ender Companion will be an invaluable resource for readers of the series.

If you ever wondered where Ender went after he left Earth, before he arrived at Lusitania, you'll find the answer here.  If you ever wondered how the battle room worked, you'll find the answer here.   If you forgot the names of the people were who discovered the descolada, the answer is here.  The history of Gloriously Bright's world?  Here.

The Authorized Ender Companion contains all that and more. There are character biographies, time-lines, colony histories, and family trees.
Ender's Game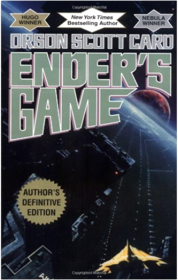 Orson Scott Card
Winer of the Hugo and Nebula Awards

In order to develop a secure defense against a hostile alien race's next attack, government agencies breed child geniuses and train them as soldiers. A brilliant young boy, Andrew "Ender" Wiggin lives with his kind but distant parents, his sadistic brother Peter, and the person he loves more than anyone else, his sister Valentine. Peter and Valentine were candidates for the soldier-training program but didn't make the cut—young Ender is the Wiggin drafted to the orbiting Battle School for rigorous military training.

Ender's skills make him a leader in school and respected in the Battle Room, where children play at mock battles in zero gravity. Yet growing up in an artificial community of young soldiers Ender suffers greatly from isolation, rivalry from his peers, pressure from the adult teachers, and an unsettling fear of the alien invaders. His psychological battles include loneliness, fear that he is becoming like the cruel brother he remembers, and fanning the flames of devotion to his beloved sister.

Is Ender the general Earth needs? But Ender is not the only result of the genetic experiments. The war with the Buggers has been raging for a hundred years, and the quest for the perfect general has been underway for almost as long. Ender's two older siblings are every bit as unusual as he is, but in very different ways. Between the three of them lie the abilities to remake a world. If, that is, the world survives.
Speaker for the Dead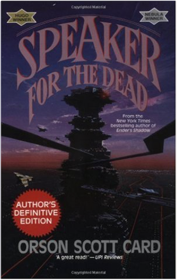 Orson Scott Card
In the aftermath of his terrible war, Ender Wiggin disappeared, and a powerful voice arose: The Speaker for the Dead, who told the true story of the Bugger War.

Now, long years later, a second alien race has been discovered, but again the aliens' ways are strange and frightening...again, humans die. And it is only the Speaker for the Dead, who is also Ender Wiggin the Xenocide, who has the courage to confront the mystery...and the truth.
Speaker for the Dead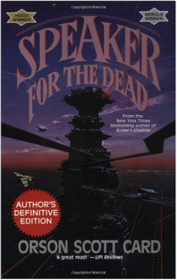 Orson Scott Card
In the aftermath of his terrible war, Ender Wiggin disappeared, and a powerful voice arose: The Speaker for the Dead, who told the true story of the Bugger War.

Now, long years later, a second alien race has been discovered, but again the aliens' ways are strange and frightening...again, humans die. And it is only the Speaker for the Dead, who is also Ender Wiggin the Xenocide, who has the courage to confront the mystery...and the truth.
Xenocide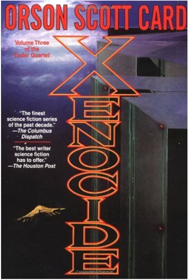 Orson Scott Card
The war for survival of the planet Lusitania will be fought in the hearts of a child named Gloriously Bright.

On Lusitania, Ender found a world where humans and pequininos and the Hive Queen could all live together; where three very different intelligent species could find common ground at last. Or so he thought.

Lusitania also harbors the descolada, a virus that kills all humans it infects, but which the pequininos require in order to become adults. The Startways Congress so fears the effects of the descolada, should it escape from Lusitania, that they have ordered eh destruction of the entire planet, and all who live there. The Fleet is on its way, a second xenocide seems inevitble.
Children of the Mind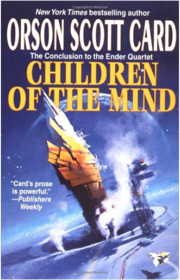 Orson Scott Card
The planet Lusitania is home to three sentient species: the Pequeninos; a large colony of humans; and the Hive Queen, brought there by Ender. But once against the human race has grown fearful; the Starways Congress has gathered a fleet to destroy Lusitania.

Jane, the evolved computer intelligence, can save the three sentient races of Lusitania. She has learned how to move ships outside the universe, and then instantly back to a different world, abolishing the light-speed limit. But it takes all the processing power available to her, and the Starways Congress is shutting down the Net, world by world.

Soon Jane will not be able to move the ships. Ender's children must save her if they are to save themselves.
Ender in Exile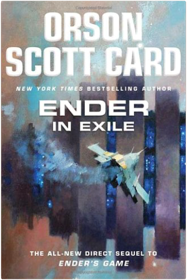 Orson Scott Card
After twenty-three years, Orson Scott Card returns to his acclaimed best-selling series with the first true, direct sequel to the classic Ender's Game.

In Ender's Game, the world's most gifted children were taken from their families and sent to an elite training school. At Battle School, they learned combat, strategy, and secret intelligence to fight a dangerous war on behalf of those left on Earth. But they also learned some important and less definable lessons about life.

After the life-changing events of those years, these children—now teenagers—must leave the school and readapt to life in the outside world.

Having not seen their families or interacted with other people for years—where do they go now? What can they do?

Ender fought for humanity, but he is now reviled as a ruthless assassin. No longer allowed to live on Earth, he enters into exile. With his sister Valentine, he chooses to leave the only home he's ever known to begin a relativistic—and revelatory—journey beyond the stars. 

What happened during the years between Ender's Game and Speaker for the Dead? What did Ender go through from the ages of 12 through 35? The story of those years has never been told. Taking place 3000 years before Ender finally receives his chance at redemption in Speaker for the Dead, this is the long-lost story of Ender.

For twenty-three years, millions of readers have wondered and now they will receive the answers. Ender in Exile is Orson Scott Card's moving return to all the action and the adventure, the profound exploration of war and society, and the characters one never forgot.

On one of these ships, there is a baby that just may share the same special gifts as Ender's old friend Bean
Shadow of the Hegemon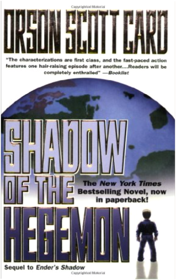 Orson Scott Card
The War is over, won by Ender Wiggin and his team of brilliant child-warriors. The enemy is destroyed, the human race is saved. Ender himself refuses to return to the planet, but his crew has gone home to their families, scattered across the globe. The battle school is no more.

But with the external threat gone, the Earth has become a battlefield once more. The children of the Battle School are more than heros; they are potential weapons that can bring power to the countries that control them. One by one, all of Ender's Dragon Army are kidnapped. Only Bean escapes; and he turns for help to Ender's brother Peter.

Peter Wiggin, Ender's older brother, has already been manipulating the politics of Earth from behind the scenes. With Bean's help, he will eventually rule the world.
Ender's Shadow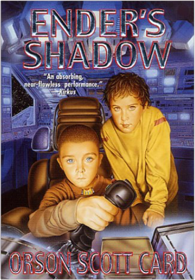 Orson Scott Card
Welcome to Battleschool.

Growing up is never easy. But try living on the mean streets as a child begging for food and fighting like a dog with ruthless gangs of starving kids who wouldn't hesitate to pound your skull into pulp for a scrap of apple. If Bean has learned anything on the streets, it's how to survive. And not with fists. He is way too small for that. But with brains.

Bean is a genius with a magician's ability to zero in on his enemy and exploit his weakness.

What better quality for a future general to lead the Earth in a final climactic battle against a hostile alien race, known as Buggers. At Battleschool Bean meets and befriends another future commander - Ender Wiggins - perhaps his only true rival.

Only one problem: for Bean and Ender, the future is now.
Shadow Puppets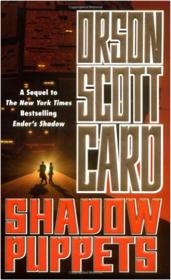 Orson Scott Card
A Sequel to The New York Times Bestselling Enders's Shadow

Bestselling author Orson Scott Card brings to life a new chapter in the saga of Ender's Earth.

Earth and its society has been changed irrevocably in the aftermath of Ender Wiggin's victory over the Formics—the unity enforced upon the warring nations by an alien enemy has shattered. Nations are rising again, seeking territory and influence, and most of all, seeking to control the skills and loyalty of the children from the Battle School.

But one person has a better idea. Peter Wiggin, Ender's older, more ruthless, brother, sees that any hope for the future of Earth lies in restoring a sense of unity and purpose. And he has an irresistible call on the loyalty of Earth's young warriors. With Bean at his side, the two will reshape our future.

Here is the continuing story of Bean and Petra, and the rest of Ender's Dragon Army, as they take their places in the new government of Earth.
Shadow of the Giant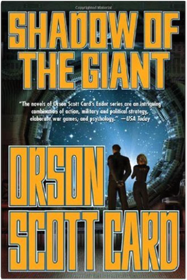 Orson Scott Card
Bean's past was a battle just to survive. He first appeared on the streets of Rotterdam, a tiny child with a mind leagues beyond anyone else. He knew he could not survive through strength; he used his tactical genius to gain acceptance into a children's gang, and then to help make that gang a template for success for all the others. He civilized them, and lived to grow older. Then he was discovered by the recruiters for the Battle School.

For Earth was at war - a terrible war with an inscrutable alien enemy. A war that humanity was near to losing. But the long distances of interstellar space has given hope to the defenders of Earth - they had time to train military geniuses up from childhood, forging them into an irresistible force in the high-orbital facility called the Battle School. That story is told in two books, the beloved classic ENDER'S GAME, and its parallel, ENDER'S SHADOW.

Bean was the smallest student at the Battle School, but he became Ender Wiggins' right hand, Since then he has grown to be a power on Earth. He served the Hegemon as strategist and general in the terrible wars that followed Ender's defeat of the alien empire attacking Earth. Now he and his wife Petra yearn for a safe place to build a family - something he has never known - but there is nowhere on Earth that does not harbor his enemies - old enemies from the days in Ender's Jeesh, new enemies from the wars on Earth. To find security, Bean and Petra must once again follow in Ender's footsteps. They must leave Earth behind, in the control of the Hegemon, and look to the stars.
Shadows in Flight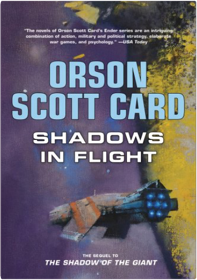 Orson Scott Card
Ender's Shadow explores the stars in this all-new novel...

At the end of Shadow of the Giant, Bean flees to the stars with three of his children—the three who share the engineered genes that gave him both hyper-intelligence and a short, cruel physical life. The time dilation granted by the speed of their travel gives Earth's scientists generations to seek a cure, to no avail. In time, they are forgotten—a fading ansible signal speaking of events lost to Earth's history. But the Delphikis are about to make a discovery that will let them save themselves, and perhaps all of humanity in days to come.

For there in space before them lies a derelict Formic colony ship. Aboard it, they will find both death and wonders—the life support that is failing on their own ship, room to grow, and labs in which to explore their own genetic anomaly and the mysterious disease that killed the ship's colony.
Homecoming Harmony: The Memory of Earth, The Call of Earth, The Ships of Earth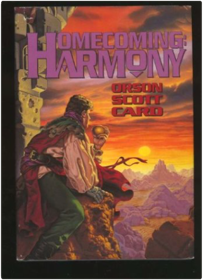 Orson Scott Card
Homecoming: Earth: EARTHFALL & EARTHBORN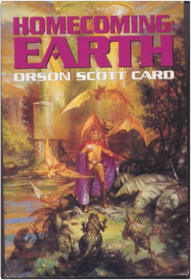 Orson Scott Card
Magic Street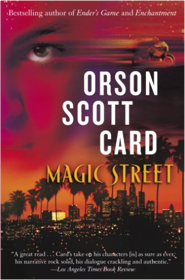 Orson Scott Card
Orson Scott Card has the distinction of having swept both the Hugo and Nebula awards in two consecutive years with his amazing novels Ender's Game and Speaker for the Dead. For a body of work that ranges from science fiction to nonfiction to plays, Card has been recognized as an author who provides vivid, colorful glimpses between the world we know and worlds we can only imagine.

In a peaceful, prosperous African American neighborhood in Los Angeles, Mack Street is a mystery child who has somehow found a home. Discovered abandoned in an overgrown park, raised by a blunt-speaking single woman, Mack comes and goes from family to family–a boy who is at once surrounded by boisterous characters and deeply alone. But while Mack senses that he is different from most, and knows that he has strange powers, he cannot possibly understand how unusual he is until the day he sees, in a thin slice of space, a narrow house. Beyond it is a backyard–and an entryway into an extraordinary world stretching off into an exotic distance of geography, history, and magic.

Passing through the skinny house that no one else can see, Mack is plunged into a realm where time and reality are skewed, a place where what Mack does and sees seem to have strange affects in the "real world" of concrete, cars, commerce, and conflict. Growing into a tall, powerful young man, pursuing a forbidden relationship, and using Shakespeare's Midsummer's Night Dream as a guide into the vast, timeless fantasy world, Mack becomes a player in an epic drama. Understanding this drama is Mack's challenge. His reward, if he can survive the trip, is discovering not only who he really is . . . but why he exists.

Both a novel of constantly surprising entertainment and a tale of breathtaking literary power, Magic Street is a masterwork from a supremely gifted, utterly original American writer–a novel that uses realism and fantasy to delight, challenge, and satisfy on the most profound levels.

From the Hardcover edition.
Maps in a Mirror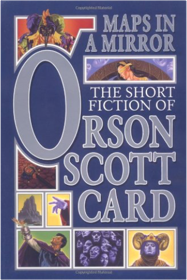 Orson Scott Card
Maps in a Mirror brings together nearly all of Orson Scott Card's short fiction written between 1977 and 1990. For those readers who have followed this remarkable talent since the beginning, here are all those amazing stories gathered together in one place, with some extra surprises as well.

For the hundreds of thousands who are newly come to Card, here is chance to experience the wonder of a writer so versatile that he can handle everything from traditional narrative poetry to modern experimental fiction with equal ease and grace. The brilliant story-telling of the Alvin Maker books is no accident; the breathless excitement evoked by the Ender books is not a once-in-a-lifetime experience.

In this enormous volume are forty-six stories, plus ten long, intensely personal essays, unique to this volume. In them the author reveals some of his reasons and motivations for writing, with a good deal of autobiography into the bargain.
The Lost Gate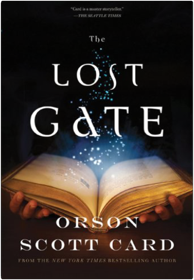 Orson Scott Card
Danny North knew from early childhood that his family was different, and that he was different from them.  While his cousins were learning how to create the things that commoners called fairies, ghosts, golems, trolls, werewolves, and other such miracles that were the heritage of the North family, Danny worried that he would never show a talent, never form an outself.

He grew up in the rambling old house, filled with dozens of cousins, and aunts and uncles, all ruled by his father.  Their home was isolated in the mountains of western Virginia, far from town, far from schools, far from other people.

There are many secrets in the House, and many rules that Danny must follow.   There is a secret library  with only a few dozen books, and none of them in English — but Danny and his cousins are expected to become fluent in the language of the books.  While Danny's cousins are free to create magic whenever they like, they must never do it where outsiders might see.

Unfortunately, there are some secrets kept from Danny  as well.  And that will lead to disaster for the North family.
The Gate Thief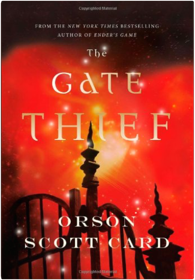 Orson Scott Card
In this sequel to The Lost Gate, bestselling author Orson Scott Card continues his fantastic tale of the Mages of Westil who live in exile on Earth in The Gate Thief, a novel of the Mither Mages.

Here on Earth, Danny North is still in high school, yet he holds in his heart and mind all the stolen outselves of thirteen centuries of gatemages. The Families still want to kill him if they can't control him…and they can't control him. He is far too powerful.

And on Westil, Wad is now nearly powerless—he lost everything to Danny in their struggle. Even if he can survive the revenge of his enemies, he still must somehow make peace with the Gatemage Daniel North.

For when Danny took that power from Loki, he also took the responsibility for the Great Gates. And when he comes face-to-face with the mages who call themselves Bel and Ishtoreth, he will come to understand just why Loki closed the gates all those centuries ago.
Orson Scott Card's InterGalactic Medicine Show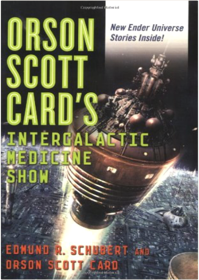 Orson Scott Card, Edmund R. Schubert
Bestselling writer Orson Scott Card founded the online magazine Intergalactic Medicine Show in 2006. It has been a big success, drawing submissions from well-known sf and fantasy writers, as well as fostering some amazing new talents. This collection contains some of the best of those stories from the past year.
There is fiction from David Farber, Tim Pratt, and David Lubar among others, also four new Ender's Game universe stories by Card himself. This collection is sure to appeal to Card's fans, and be a great ambassador to them for these other talented writers.
Pastwatch: The Redemption of Christopher Columbus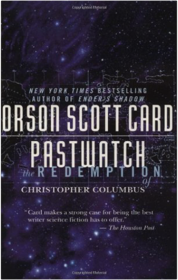 Orson Scott Card
In one of the most powerful and thought-provoking novels of his remarkable career, Orson Scott Card interweaves a compelling portrait of Christopher Columbus with the story of a future scientist who believes she can alter human history from a tragedy of bloodshed and brutality to a world filled with hope and healing.
Unaccompanied Sonata & Other Stories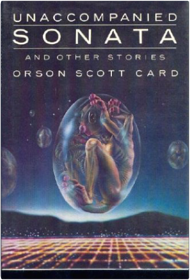 Orson Scott Card
"Far beyond the usual fare of science fiction" is how Ben Bova, Executive Editor of OMNI, describes Orson Scott Card's work - and these eleven stories richly bear out that opinion. The title story, a Hugo and Nebula nominee, says as much as can be said about the nature of creativity, the artistic impulse, and pure human stubbornness; "The Porcelain Salamander: is a brilliant and moving fable that will be read and reread; and "Kingsmeat" touches on a truly original horror in the tale of a necessary treason and its consequences. Orson Scott Card demonstrates the dazzling range of his versatility in this collection, from the harsh depiction of merciless training for interplanetary warfare in "Ender's Game" to the tenderly elegiac mood of "Mortal Gods" and the bitter inventiveness of "The Monkeys Thought 'Twas All in Fun" - a "hard science" story that is at the same time more bizarre than the farthest-out fantasy. No story is any preparation for the next: the sardonic view of jingoism in "I Put My Blue Genes On" seems worlds apart from the uncompromising eerie look at the ultimate punishment presented by "Eumenides in the Fourth Floor Lavatory"; and only the sheer outstanding quality of imagination and writing connects the treatment of the supernatural in "Deep Breathing Exercises" and "Quietus." Most short stories, especially in what are called "category fiction," are destined to be enjoyed - if possible - and forgotten. Orson Scott Card's tales will invade and enrich the reader's memory like the work of few other writers.
Red Sector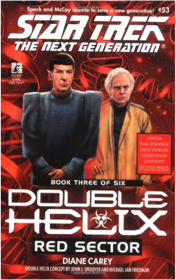 Diane Carey
Like the biological weapons they employ, a sinister conspiracy has spread across the Delta Quadrant and across many years of Starfleet History. Now the mysterious menace surfaces again — to strike at the heart of the Romulan Empire.

An artificial virus has infected the entire Romulan ruling family. Ambassador Spock must put aside his efforts at unification to summon his old friend, Dr. Leonard McCoy, who discovers that the only hope for a cure lies with a long lost Romulan heir whose blood and tissues have not been contaminated by the virus. But can the heir be found before the collapse of a ruling dynasty throws the entire Empire into chaos?
Doomsday World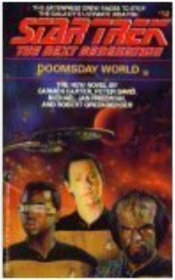 Carmen Carter, Peter David, Michael Jan Friedman, Robert Greenberger
The planet Kirlos — an artificial world built by a mysterious long-dead race called the Ariantu. Kirlos is now home to many races from both the Federation and the K'vin Hegemony, who have enjoyed years of peaceful co-existence and profitable trade. The planet also hold a wealth of undiscovered archaeological treasures, which the Enterprise™ and its crew are dispatched to help uncover.

Sent to the surface to assist an archaeological team, Geordi, Data, and Worf soon find themselves cut off from the Enterprise — and the prime suspects in a series of terrorist attacks. The three Enterprise crewmen are imprisoned, relations between the K'vin and the Federation begin to crumble, and Kirlos' ancient underground machinery awakens from a centuries long dormancy, primed to release the most powerful destructive force ever known.
Battlestar Galactica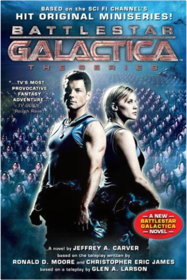 Jeffrey A. Carver
For forty years, the Twelve Colonies of Man experienced peace, united since the war against the man-made Cylons. The Cylons, mechanical beings created to perform the manual labor civilization required, were gone forever…or so humanity thought.

But in those years, the Cylons developed new Cylons that looked and acted like humans—with one goal in mind: to destroy all humanity! When they suddenly attacked the Twelve Worlds, humanity's extinction seemed inevitable.

Only a single warship survived the massive attack: Battlestar Galactica, the oldest ship in the fleet, ready to be decommissioned and turned into a museum. Commander William Adama, himself set to retire, had but one course: to marshal the meager forces available, a ragtag crew of misfits and green recruits, to prevent their enemy from wiping out the last vestiges of the human race. But the Cylons, stronger, smarter, and driven to destroy their creators, may just be too powerful for them and all of humanity to survive.
Strange Attractors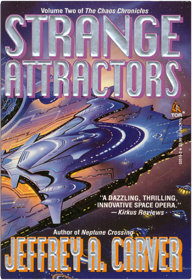 Jeffrey A. Carver
John Bandicut, the reluctant hero who saved Earth in Neptune Crossing, is stranded on the artificial structure known as Shipworld, searching for keys to its mysteries, when he discovers a Nemesis that threatens to destroy more than Earth.
Neptune Crossing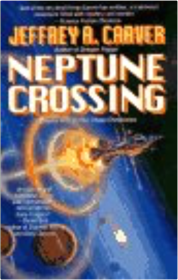 Jeffrey A. Carver
When John Bandicut sets out across the surface of Triton, he's hardly ready for the storm of chaos that's about to blow through his life. The alien quarx that soon inhabits his mind is humanity's first contact with an alien life. The quarx, part of an ancient galactic civilization that manipulates chaos theory to predict catastrophic events, seeks to prevent a cometary collision that could destroy the Earth. But it must have help. If Bandicut chooses to trust the quarx, he must break all the rules—indeed, sacrifice his life as he knows it—to prevent humanity's greatest cataclysm. Leaving friends and lover behind, hurtling across the solar system in a stolen spaceship, Bandicut can only pray that his actions will save the Earth—even if he doesn't live to see it again. From the Nebula-nominated author of Eternity's End.
The Infinite Sea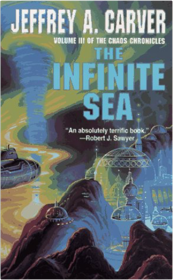 Jeffrey A. Carver
Since John Bandicut saved Earth from collision with a comet in Neptune Crossing and saved Shipworld from the boojum of Strange Attractors, his life has become one confrontation with chaos after another.

No sooner has he survived a harrowing escape from Shipworld than he and his eclectic band of aliens find themselves struggling to survive beneath the waves of a distant ocean world. They quickly discover they are not alone. A race of deep-sea humanoid amphibians, the Neri, are in trouble of their own. Long under attack by beings from the surface, they now face an even greater peril from the seafloor depths, a powerful force known as the Maw of the Abyss.

If Bandicut cannot solve the riddle of the Maw, the Neri's beleaguered world will die. And Bandicut and his friends will die with it.
Sunborn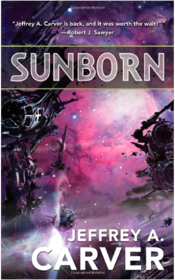 Jeffrey A. Carver
With  fully realized characters, plenty of twists and turns, and a plot inspired by chaos theory, this exciting hard SF adventure will keep readers on the edge of their seats. 

John Bandicut and several aliens and artificial intelligences have been thrown together by a force greater than themselves to prevent cataclysmic disasters on an interstellar scale. Now, before they can take a break after a world-saving mission, they are pulled into a waystation that is being threatened by highly destructive gravity waves.

The waves are part of a much larger problem. Something is causing stars to become unstable and go prematurely nova—they're being murdered. When the waystation is destroyed by the gravity waves, Bandicut and his crew barely escape on a jury-rigged ship. Their destination is a star nursery in the Orion Nebula, where sentient stars are being driven to destruction by an artificial intelligence bent on remaking the cosmos in its own image.
Old Earth Creationism on Trial: The Verdict Is In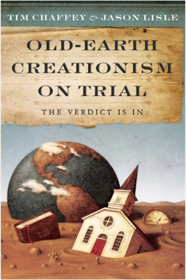 Tim Chaffey, Jason Lisle
In a vital discussion focused within the Church, authors Jason Lisle and Tim Chaffey explore the foundational issues around the debate on the age of the earth. While much of the controversy focuses on the scientific evidences and beliefs regarding evolution, the authors reveal the debate has a much more compelling and simple core truth scriptural authority. In the book you will discover: How the Bible is used by both young-earth and old-earth creationists to support their position. How exegesis vs. eisegesis views of the Bible impact your faith. The Church is changing interpretation of Scripture. Why this is a critical issue to the Church, its survival, and its relevance in today's world.
Murder On the Orient Express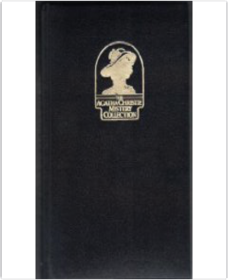 Agatha Christie
Agatha Christie's most famous murder mystery, reissued with a striking new cover designed to appeal to the latest generation of Agatha Christie fans and book lovers. Just after midnight, a snowdrift stops the Orient Express in its tracks. The luxurious train is surprisingly full for the time of the year, but by the morning it is one passenger fewer. An American tycoon lies dead in his compartment, stabbed a dozen times, his door locked from the inside. Isolated and with a killer in their midst, detective Hercule Poirot must identify the murderer - in case he or she decides to strike again.
2010: Odyssey Two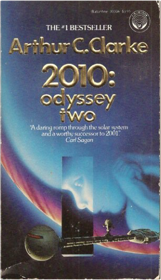 Arthur C. Clarke
"This is fiction in the grand tradition.
2061: Odyssey Three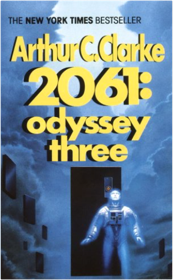 Arthur C. Clarke
Arthur C. Clark, creator of one of the world's best-loved science fiction tales, revisits the most famous future ever imagined in this NEW YORK TIMES bestseller, as two expeditions into space become inextricably tangled. Heywood Floyd, survivor of two previous encounters with the mysterious monloiths, must again confront Dave Bowman, HAL, and an alien race that has decided that Mankind is to play a part in the evolution of the galaxy whether it wishes to or not.
2001: A Space Odyssey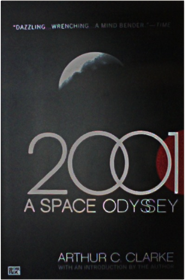 Arthur C. Clarke, Stanley Kubrick
The bestselling classic-now in trade paperback with an introduction by the author and a dazzling new package.

The classic science-fiction novel that changed the way we look at the stars-and ourselves.
3001 The Final Odyssey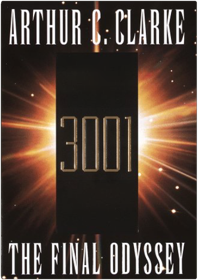 Arthur C. Clarke
It began four million years ago when a gleaming black monolith cast its shadow on the stark African savanna *an inexplicable apparition that ignited the spark of human consciousness, transforming ape into man.

It continued at the dawn of the 21st century when an identical black monolith was excavated on the moon *propelling Dave Bowman and his deputy Frank Poole on a mission to Jupiter that ended in the mutiny of the supercomputer HAL.

Only Dave Bowman would survive to encounter a third, and far more massive monolith on Jupiter's moon Europa *and be forever transformed into the star child.

It is the world of 2001: A Space Odyssey. And now, the odyssey enters its perilous ultimate stage. In 3001, the human race, incredibly, has survived, yet lives in baffled fear of the trio of monoliths that dominate the solar system—until a ray of light beams forth from a totally unexpected source. The body of Frank Poole, believed dead for a thousand years, is recovered from the frozen reaches of the galaxy, restored to conscious life, and readied to resume the voyage that HAL abruptly terminated a thousand years back. He knows he cannot proceed until he reestablishes contact with Dave Bowman. But first he must fathom the terrifying truth of what Bowman *and HAL *have become inside the monolith.

In 3001: The Final Odyssey, Arthur C. Clarke brings the greatest and most successful science fiction series of all time to its magnificent, stunningly unforeseen conclusion. As we hurtle toward the new millennium in real time, Clarke brilliantly, daringly leaps one thousand years into the future to reveal a truth we are only now capable of comprehending. An epic masterpiece at once dazzlingly imaginative and grounded in scientific actuality, 3001 is a story that only Arthur C. Clarke could tell.
The Language of God: A Scientist Presents Evidence for Belief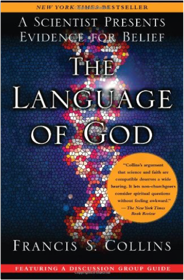 Francis S. Collins
An instant bestseller, The Language of God provides the best argument for the integration of faith and logic since C.S. Lewis's Mere Christianity .

It has long been believed that science and faith cannot mingle. Faith rejects the rational, while science restricts us to a life with no meaning beyond the physical. It is an irreconcilable war between two polar-opposite ways of thinking and living. Written for believers, agnostics, and atheists alike, The Language of God provides a testament to the power of faith in the midst of suffering without faltering from its logical stride. Readers will be inspired by Collin's personal story of struggling with doubt, as well as the many revelations of the wonder of God's creation that will forever shape the way they view the world around them.
Pinocchio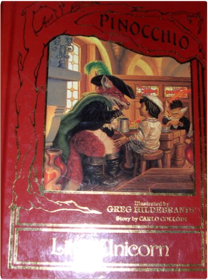 Carlo Collodi
Pinocchio, a wooden puppet full of tricks and mischief, with a talent for getting into and out of trouble, wants more than anything else to become a real boy.
Andromeda Strain, The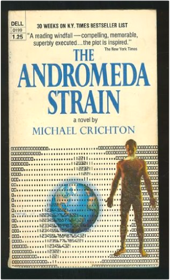 Michael Crichton
The United States government is given a warning by the pre-eminent biophysicists in the country: current sterilization procedures applied to returning space probes may be inadequate to guarantee uncontaminated re-entry to the atmosphere.

Two years later, seventeen satellites are sent into the outerfringes of space to "collect organisms and dust for study." One of them falls to earth, landing in a desolate area of Arizona.

Twelve miles from the landing site, in the town of Piedmont,a shocking discovery is made: the streets are littered with the dead bodies of the town's inhabitants, as if they dropped dead in their tracks.
Congo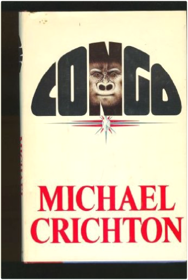 Michael Crichton
Scheduled for Memorial Day release, Congo, the latest adaptation of a Michael Crichton novel into film, promises to be one of the biggest movies of 1995. This action-packed, jungle adventure recounts the story of Amy, a gorilla who can speak English with the help a virtual reality glove. Full color throughout.
Eaters of the Dead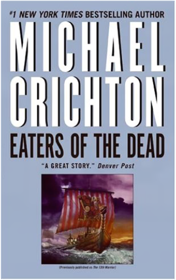 Michael Crichton
The year is A.D. 922. A refined Arab courtier, representative of the powerful Caliph of Bagdad, encounters a party of Viking warriors who are journeying to the barbaric North. He is appalled by their Viking customs — the wanton sexuality of their pale, angular women, their disregard for cleanliness . . .

their cold-blooded human sacrifices. But it is not until they reach the depths of the Northland that the courtier learns the horrifying and inescapable truth: He has been enlisted by these savage, inscrutable warriors to help combat a terror that plagues them — a monstrosity that emerges under cover of night to slaughter the Vikings and devour their flesh . . .
The Lost World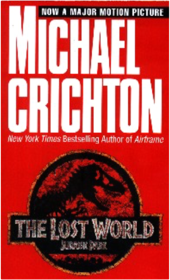 Michael Crichton
"HARROWING THRILLS . . . FAST-PACED AND ENGAGING."
—People
It is now six years since the secret disaster at Jurassic Park, six years since the extraordinary dream of science and imagination came to a crashing end—the dinosaurs destroyed, the park dismantled, the island indefinitely closed to the public.
There are rumors that something has survived. . . .
"ACTION-PACKED."
—New York Daily News
"FAST AND GRIPPING."
—The Washington Post Book World
"A VERY SCARY READ."
—Entertainment Weekly
"AN EDGE-OF-THE-SEAT TALE."
—St. Petersburg Times
Prey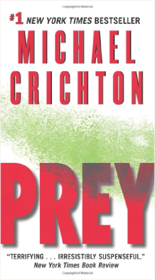 Michael Crichton
In the Nevada desert, an experiment has gone horribly wrong. A cloud of nanoparticles—micro-robots—has escaped from the laboratory. This cloud is self-sustaining and self-reproducing. It is intelligent and learns from experience. For all practical purposes, it is alive.

It has been programmed as a predator. It is evolving swiftly, becoming more deadly with each passing hour.

Every attempt to destroy it has failed.

And we are the prey.
State of Fear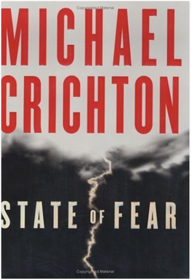 Michael Crichton
The undisputed master of the techno-thriller has written his most riveting — and entertaining — book yet.

Once again Michael Crichton gives us his trademark combination of page-turning suspense, cutting-edge technology, and extraordinary research. State of Fear is a superb blend of edge-of-your-seat suspense and thought provoking commentary on how information is manipulated in the modern world. From the streets of Paris, to the glaciers of Antarctica to the exotic and dangerous Solomon Islands, State of Fear takes the reader on a rollercoaster thrill ride, all the while keeping the brain in high gear.
Timeline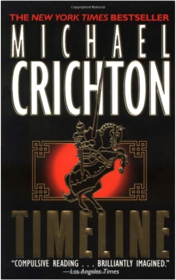 Michael Crichton
In an Arizona desert a man wanders in a daze, speaking words that make no sense. Within twenty-four hours he is dead, his body swiftly cremated by his only known associates. Halfway around the world archaeologists make a shocking discovery at a medieval site. Suddenly they are swept off to the headquarters of a secretive multinational corporation that has developed an astounding technology. Now this group is about to get a chance not to study the past but to enter it. And with history opened to the present, the dead awakened to the living, these men and women will soon find themselves fighting for their very survival—six hundred years ago. . . .
The Paradise Snare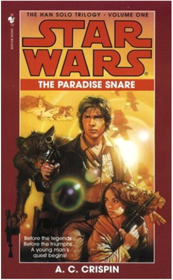 A.C. Crispin
Here is the first book in the blockbuster trilogy that chronicles the never-before-told story of the young Han Solo. Set before the Star Wars movie adventures, these books chronicle the coming-of-age of the galaxy's most famous con man, smuggler, and thief.

The first book in this exciting new Han Solo series begins with a recounting of Han's late teen years and shows us how he escaped an unhappy adopted home situation to carve out an adventurous new life for himself as a pilot. Han Solo, the handsome rogue, is every girl's dream man, and every boy's hero. The Paradise Snare is another stellar Star Wars production, complete with original music and sound effect
The Hutt Gambit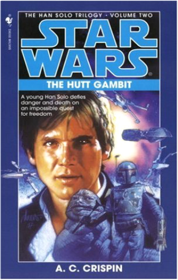 A.C. Crispin
Here is the second novel in the blockbuster new trilogy that reveals the never-before-told story of the young Han Solo.  Set before the Star Wars(r) movie adventures, these books chronicle the coming-of-age of the galaxy's most famous con man, smuggler and thief.

Solo is now a fugitive from the Imperial Navy.  But he has made a valuable friend in a former Wookiee slave named Chewbacca, who has sworn Han a  life debt.  Han will need all the help he can get.  For the Ylesian Hutts have dispatched the dreaded bounty hunter Boba Fett to track down the man who already outsmarted them once.  But Han and Chewie find themselves in even bigger trouble when they agree to lend their services to the crime lords Jiliac and Jabba the Hutt.  Suddenly the two smugglers are thrust into the middle of a battle between the might of the Empire and the treachery of their outlaw allies...a battle where even victory means death!
Rebel Dawn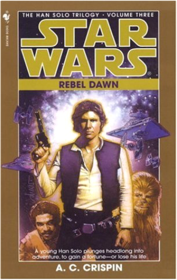 A.C. Crispin
Here is the explosive conclusion of the blockbuster trilogy that chronicles the never-before-told story of the young Han Solo.  Set before the Star Wars(r) movie adventures, these books chronicle the coming-of-age of the galaxy's most famous con man, smuggler, and thief.

The Millennium Falcon is "the fastest hunk of junk in the galaxy."  So when Han Solo wins it in a game of sabacc, he and Chewbacca become kings of the smugglers—uncatchable, unstoppable.  But with the Empire clamping down, Han knows his luck can't last.  Still, when an old girlfriend who is now the leader of an insurgent Rebel group offers him a shot at an incredible fortune, Han can't resist.  The plan seems a sure thing.  The resistance will be light and the take enormous.  Han and his friends will divide it equally with the Rebels.  Too bad for Han that the planet of Ylesia is far from a pushover, that the Rebels have an agenda of their own, and that smuggler friends can often turn into enemies...quicker than lightspeed.
Culture Making: Recovering Our Creative Calling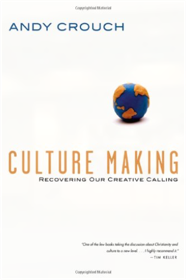 Andy Crouch
2009 Christianity Today Book Award winner! Named one of Publishers Weekly's best books of 2008 (religion category) It is not enough to condemn culture. Nor is it sufficient merely to critique culture or to copy culture. Most of the time, we just consume culture. But the only way to change culture is to create culture. Andy Crouch unleashes a stirring manifesto calling Christians to be culture makers. For too long, Christians have had an insufficient view of culture and have waged misguided "culture wars." But we must reclaim the cultural mandate to be the creative cultivators that God designed us to be. Culture is what we make of the world, both in creating cultural artifacts as well as in making sense of the world around us. By making chairs and omelets, languages and laws, we participate in the good work of culture making. Crouch unpacks the complexities of how culture works and gives us tools for cultivating and creating culture. He navigates the dynamics of cultural change and probes the role and efficacy of our various cultural gestures and postures. Keen biblical exposition demonstrates that creating culture is central to the whole scriptural narrative, the ministry of Jesus and the call to the church. He guards against naive assumptions about "changing the world," but points us to hopeful examples from church history and contemporary society of how culture is made and shaped. Ultimately, our culture making is done in partnership with God's own making and transforming of culture. A model of his premise, this landmark book is sure to be a rallying cry for a new generation of culturally creative Christians. Discover your calling and join the culture makers.
The BFG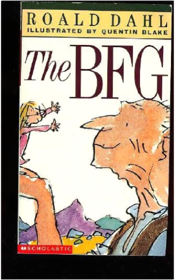 Roald Dahl
Fantastic Mr. Fox: Movie Tie-in Edition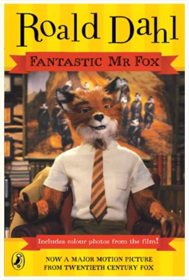 Roald Dahl
Han Solo & the Lost Legacy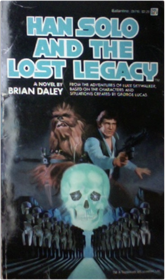 Brian Daley
SEARCH AND DESTROY

The fabled hoard of the mad tyrant Xim was vast—a king's ransom beyond imagining. It was also, as far as Han Solo and Chewbacca were concerned, strictly legendary. But when a little misunderstanding set the deadliest gunman in the galaxy on Han's trail, a secret expedition to almost any place became highly desirable.

Yet within hours of landing on the planet rumored to hold the treasure, Han's beloved spacecraft, the Millennium Falcon, was hijacked, and his party was forced to contend with deadly assassins and an army of killer robots.

This was no way for a pair of honest smugglers to make a living . . .
The Del Rey Book of Science Fiction and Fantasy: Sixteen Original Works by Speculative Fiction's Finest Voices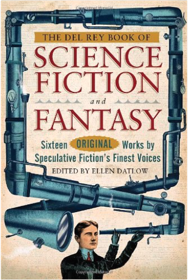 Ellen Datlow
"Ellen Datlow is the queen of anthology editors in America."
–Peter Straub

With original stories by Jeffrey Ford, Pat Cadigan, Elizabeth Bear, Margo Lanagan, and others

From Del Rey Books and award-winning editor Ellen Datlow, two of the most respected names in science fiction and fantasy, comes a collection of fifteen all-new short stories, plus a science fiction novella, that could count as a virtual "best of the year" anthology. Here you will find slyly twisted alternate histories, fractured fairy tales, topical science fiction, and edgy urban fantasy.

In "Daltharee," World Fantasy Award-winning author Jeffrey Ford spins a chilling tale of a city in a bottle–and the demented genius who put it there. In "Sonny Liston Takes the Fall," John W. Campbell Award-winning author Elizabeth Bear pens a poignant and eerie requiem for the heavyweight forever associated with his controversial loss to Cassius Clay. From hot new writer Margo Lanagan comes "The Goosle," a dark, astonishing take on Hansel and Gretel. In the novella "Prisoners of the Action," Paul MccAuley and Kim Newman take a trip down a rabbit hole that leads to a Guantanamo-like prison whose inmates are not just illegal but extraterrestrial.

Many of the writers you'll recognize. Others you may not. But one thing is certain: These stars of today and tomorrow demonstrate that the field of speculative fiction is not only alive and well–it's better than ever.
Double or Nothing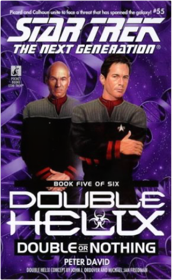 Peter David
Set in Star Trek: The Next Generation's "current day, " as Captain Picard joins forces with Captain Mackenzie Calhoun of The New Frontier to put an end to the mastermind behind the biological attacks on Alpha Quadrant.
Minus 148 Degrees: The 1st Winter Ascent of Mt McKinley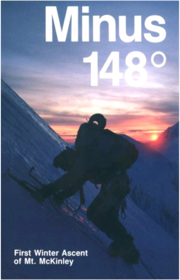 Art Davidson
The Betrayed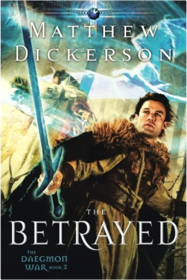 Matthew Dickerson
The centuries-old war against the Daegmon Lord has been dormant for generations. Knowledge of the Gifts—mystical powers of healing and shaping and knowledge, of speech with creatures, and of supernatural strength in battle—has faded into dim folklore, along with knowledge of the ancient enemy. When a Daegmon suddenly appears out of the old tales, and begins to wreak destruction on the remote villages of Gondisle, the realm is thrown into turmoil. Heroes of the land, led by a new generation of the Gifted, must arise and face this ancient enemy. But their situation grows more dire when the king not only refuses to give them aid, but proves to be under the influence of the Daegmon Lord's servants.

In Book 2, Elynna and her companions continue pursuing the Daegmon in a desperate attempt to rescue the realm of Gondisle. The discovery of an old talisman offers a promise of power, and with it a new source of hope, but it also causes dissension within the company. Thimeon abandons the quest, choosing to return alone to the archives of Citadel in hopes of discovering some new knowledge that will aid them in the battle. While Elynna, now bereft of her Andani guide and hunter, must find a way to escape the armies of Citadel without giving up pursuit of the Daegmon. A wild chase leads Elynna and her company across the Plains and into the Undeani highlands where they find new allies, but also encounter new foes and betrayals, and discover that the Daegmon Lord is more powerful than they had ever imagined.

In this work of epic fantasy, the second of three volumes, a group of Gifted heroes finds their quest disrupted by a talisman that brings both power and dissent.
The Gifted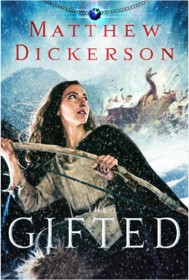 Matthew Dickerson
The Daegmon War is a three— volume fantasy novel beginning with The Gifted, continuing with The Betrayed, and ending with The Mountain. The centuries— old war against the Daegmon Lord has been dormant for generations and knowledge of the Gifts (powers of healing, of supernatural knowledge, and of strength over demonic foes) has faded into dim folklore.

When one of the Daegmons suddenly returns to wage war against the All— Maker and his people, only one small band, led by a young Westwash woman named Elynna and an Andani hunter—guide, rises up against the terrible foe. But they are few, and only a handful of them number among the Gifted. When their own king and his armies turn against the them, all seems lost for the company. Only Thimeon's faith in the All— Maker and in the Holy Mountain sustains the faithfulfew.
Illengond: The Daegmon War Book 3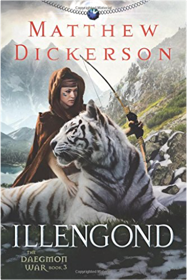 Matthew Dickerson
"In The Gifted and The Betrayed, Matthew Dickerson's masterful story-telling and talent for suspenseful narrative draw us into the battle to save Gondisle from the Daegmon Lord. Dickerson brings to the creation of fantasy epic his keen observation of the natural world. Gondisle's woods, plains, mountains, and marshes seem as real as those of our world. Nature is a living presence in The Daegmon War, and Dickerson follows in the footsteps of Tolkien and Lewis in making of fantasy the art of re-enchanting the world. This series satisfies our hunger for meaning as well as it satisfies our thirst for adventure."

—Benjamin Myers, former poet laureate of Oklahoma.

Daegmons have wreaked destruction on Gondisle. The hope of the land rests on a small group of heroes who possess mystical powers of healing, shaping, knowledge, speech with creatures, and supernatural strength in battle. Yet the combined strengths and gifts of these heroes seem woefully inadequate, while the enemy grows more powerful each day.

In the third volume of this series of epic high fantasy, Tienna, Elynna and their companions, after suffering a devastating defeat, flee east across the wild and rugged Undeani highlands, while Thimeon and Prince Dhan and their small band race north with two treasures from the troves of Citadel: a weapon of power, and an ancient tome of wisdom. Yet Daegmons and the armies of Citadel pursue both companies, whose desperate quests to escape and reunite lead them straight toward Illengond, the ancient holy mountain of the All-Maker. To survive, Tienna must learn what it means to be a healer, Elynna must become a leader, Thimeon must understand ancient wisdom, and all must cling to courage and hope in the midst of loss.
Mind and the Machine, The: What It Means to Be Human and Why It Matters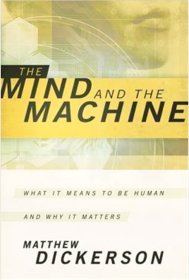 Matthew Dickerson
What does it mean to be human? Some naturalists believe that the human mind can be reduced to brain biology, suggesting that we are no more than complex biochemical machines. Computer scientist Matthew Dickerson critiques a physicalist/naturalist view of human persons and defends theistic accounts of human nature. He responds to the widespread assertion that human consciousness is nothing more than "software" that can one day be downloaded into supercomputers. Drawing on C. S. Lewis and J. R. R. Tolkien, Dickerson gets at the heart of human nature itself, highlighting a far richer vision of personhood, creativity, and love. This thought-provoking book on a timely topic will appeal to those interested in science and religion, philosophy, and technology; readers of the materialist New Atheists; and anyone who simply cares what it means to be human.
The Rood and the Torc: The Song of Kristinge, Son of Finn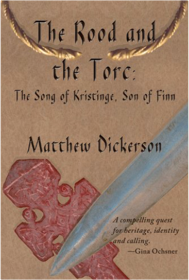 Matthew Dickerson
When Kristinge, a young monk at a monastery in southeastern France, discovers he is the son of a famous Frisian hero and king who died in battle six years earlier, he leaves the monastic life and sets out in search of his identity. Traveling with his old mentor Willimond, a monk originally of Lindisfarne, Kristinge's journey brings him first across France to Denmark to search of his mother, and eventually back to his native soil of Friesland. Along the way he meets the young, decadent, and half-crazy Frankish king Clovis who resides in Paris, and the holy Abbess Telchild of the nearby monastery of Jouarre—two of several historical figures woven through the novel. However, what begins as a quest to uncover his heritage and find whether his mother still lives becomes a sort of spiritual journey of discovery at many other levels. Kristinge wrestles with the question: who is he, and who should he become? Is he the monk he has spent the past six years training to be? Or the gifted bard that was trained as a youth to compose songs, sing, and play the harp? Or is he the future king that will unite Friesland and save it from the threat of the increasingly powerful Danes and Vikings on the one side and decaying but still threatening Frankish empire on the other. Compounding his confusion, Kristinge also rediscovers and falls in love with a young woman whom he had known many years earlier as a child: a woman who would be far above his station were he to remain a monk but not above his station were he to become king.
The Ultimate Freedom and Other Tales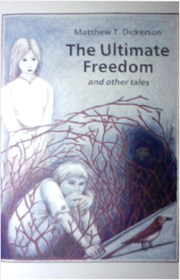 Matthew T Dickerson
204-page book filled with narratives that take us away, perhaps, from t he workaday world. Real goodness glimmers here. For children and adults.
Following Gandalf: Epic Battles and Moral Victory in The Lord of the Rings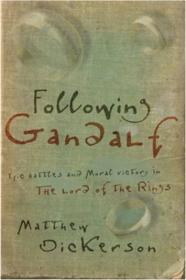 Matthew T. Dickerson
While the success of J. R. R. Tolkien's Lord of the Rings is remarkable, it's certainly no mystery. In a culture where truth is relative and morality is viewed as "old-fashioned," we eagerly welcome the message of these tales: we have free will, our choices matter, and truth can be known. Matthew Dickerson investigates the importance of free will and moral choices in Tolkien's Middle Earth, where moral victory, rather than military success, is the "real" story. He explores Christian themes throughout, including salvation, grace, and judgment. Following Gandalf will delight veteran Tolkien fans and offer new fans an impressive introduction to his major works. Engaging and theologically thought-provoking, it will interest pastors, students, seminarians, and layreaders.
The Hound of the Baskervilles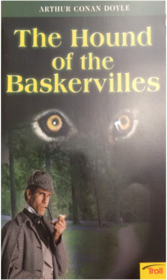 Arthur Conan Doyle
The spectral hellhound, which dogs the descendants of the Baskerville family, has claimed another victim. The ancient legend, and the modern murderous facts are placed before the great Sherlock Holmes. And one of the greatest adventures put to print begins....
The Lost World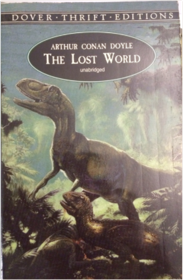 Sir Arthur Conan Doyle
An exciting account of a jungle expedition's encounter with living dinosaurs, written with the same panache exhibited in the author's Sherlock Holmes mysteries. This 1912 novel, the first installment of the Professor Challenger series, follows an eccentric paleontologist and his companions into the wilds of the Amazon, where they discover iguanodons, pterodactyls, and savage ape-people.
The Years's Best Science Fiction : Eigth Annual Collection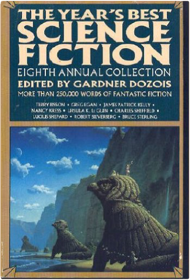 Gardner (Editor) Dozois
Innovation and Entrepreneurship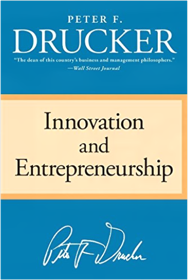 Peter F. Drucker
Peter Drucker's classic book on innovation and entrepreneurship

This is the first book to present innovation and entrepreneurship as a purposeful and systematic discipline that explains and analyzes the challenges and opportunities of America's new entrepreneurial economy. Superbly practical, Innovation and Entrepreneurship explains what established businesses, public service institutions, and new ventures need to know and do to succeed in today's economy.
The Last Cavalier: Being the Adventures of Count Sainte-Hermine in the Age of Napoleon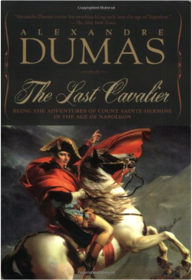 Alexandre Dumas
Selected as a Top Ten Book of the Year by The Washington Post: the newly discovered last novel by the author of The Three Musketeers. Rousing, big, spirited, its action sweeping across oceans and continents, its hero gloriously indomitable, the last novel of Alexandre Dumas—lost for 125 years in the archives of the National Library in Paris—completes the oeuvre that Dumas imagined at the outset of his literary career.

Indeed, the story of France from the Renaissance to the nineteenth century, as Dumas vibrantly retold it in his numerous enormously popular novels, has long been absent one vital, richly historical era: the Age of Napoleon. But no longer. Now, dynamically, in a tale of family honor and undying vengeance, of high adventure and heroic derring-do, The Last Cavalier fills that gap.
The Man in the Iron Mask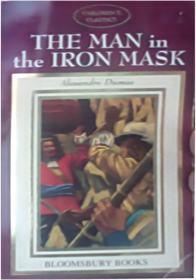 Alexandre Dumas
Standard Of Excellence: Trumpet Bk 1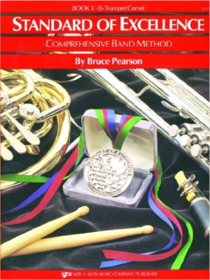 Chuck Elledge, Bruce Pearson, Jane Yarbough
The Standard of Excellence Comprehensive Band Method Books 1 and 2 combine a strong performance-centered approach with music theory, music history, ear training, listening composition, improvisation, and interdisciplinary and multicultural studies. The result is the most complete band method available anywhere.
LEGO Minifigure Year by Year: A Visual History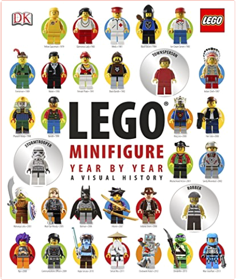 Gregory Farshtey, Daniel Lipkowitz
Includes 3 iconic minifigures!

LEGO® Minifigure Year by Year: A Visual History shows the evolution of this classic toy for the first time ever, with exquisite photography and fascinating facts about each and every minifigure included.

Featuring more than 2,000 of the most significant, popular, and rare minifigures, this engaging reference guide explores minifigures chronologically by theme. Fans will learn little-known facts about their favorite minifigures in this first-ever publishing of the evolution of the famous LEGO minifigure.
The Last Stand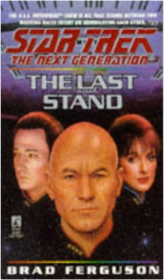 Brad Ferguson
In the middle of a routine mapping mission, Captain Picard and the crew of the "U.S.S. Enterprise" TM encounter a culture just on the edge of developing warp drive technology. When they survey the planet, they are startled by the sudden approach of thousands of spacecraft from an aggressive alien race bent on destroying this emerging culture. Picard has only days to resolve a conflict that has been going on for millennia. If he fails, billions will die, yet if he succeeds, he will unleash a powerful new threat to the Federation.
Gandhi: His Life and Message for the World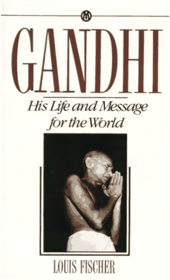 Louis Fischer
Lord Hornblower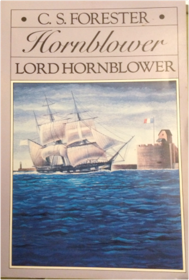 C. S. Forester
The Hornblower Novels of C. S. Forester Mr. Midshipman Hornblower Lieutenant Hornblower Hornblower and the Hotspur Hornblower During the Crisis Hornblower and the Atropos Beat to Quarters Ship of the Line Flying Colours Commodore Hornblower Lord Hornblower Admiral Hornblower in the West Indies Weary of the war that he has waged nearly his entire life, Hornblower finds himself assigned an especially dangerous and dubious new task: to rescue a man he knows to be a tyrant from the mutiny of his crew in the Bay of the Seine. This risky adventure, coinciding with reports that the tide of war may be turning-as Wellington has swept over the Pyrenees and the Russians have reached the Rhine-propels Hornblower toward the heart of the French Empire, toward a fateful reunion with old friends, and toward the harrowing but glorious conclusion of his own battle with Napoleon.
The First Virtue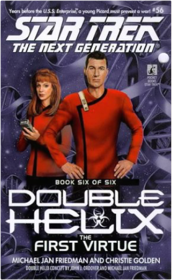 Michael Jan Friedman, Christie Golden
The final book in this great saga is set 30 years ago — stardate 2350 — when a young Captain Picard commanded a ship called Stargazer and first encounters the deadly foe that late threatens the existence of the Alpha Quadrant.
The Complete Book of Knots & Ropework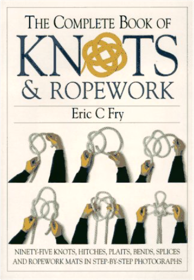 Eric C. Fry
It's the ultimate handbook on knots and ropework for sailors. Here, every bight and tuck is diagrammed as if you were holding the line yourself. You'll also learn the bascis, such as the nature of rope and its lay, before embarking on actual tying methods. Jammed with 323 photographs illustrating 30 knots, 19 rope splices, seven decorative styles, and five wire splices.
First Book of Practical Studies: Cornet and Trumpet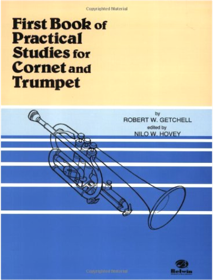 Robert W. Getchell, Nilo W. Hovey
This First Book of Practical Studies is designed to develop chord consciousness and to provide additional experience in the fundamental rhythms, key signatures and articulations and to improve accuracy in reading through the use of interesting and melodic studies. It may be used either to supplement or to follow any beginning method book.
Neuromancer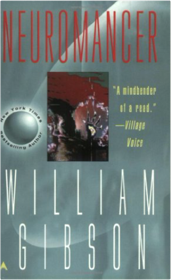 William Gibson
Case was the best interface cowboy who ever ran in earth's computer matrix. Then he doublecrossed the wrong people...

Winner of the Hugo, Nebula and Philip K. Dick Awards.
Orsinian Tales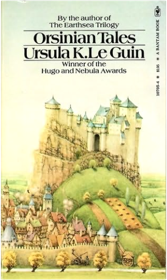 Ursula K. Le Guin
Orsinia ... a land of medieval forests, stonewalled cities, and railways reaching into the mountains where the old gods dwell. A country where life is harsh, dreams are gentle, and people feel torn by powerful forces and fight to remain whole. In this enchanting collection, Ursula K. Le Guin brings to mainstream fiction the same compelling mastery of word and deed, of story and character, of violence and love, that has won her the Pushcart Prize, and the Kafka and National Book Awards.
The Art of the Catapult: Build Greek Ballistae, Roman Onagers, English Trebuchets, and More Ancient Artillery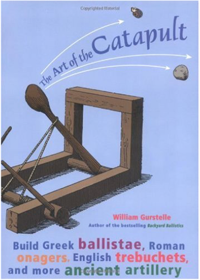 William Gurstelle
Whether playing at defending their own castle or simply chucking pumpkins over a fence, wannabe marauders and tinkerers will become fast acquainted with Ludgar, the War Wolf, Ill Neighbor, Cabulus, and the Wild Donkey-ancient artillery devices known commonly as catapults. Re-creating these simple yet sophisticated machines introduces fundamentals of math and physics using levers, force, torsion, tension, and traction. Instructions and diagrams illustrate how to build seven authentic working model catapults, including an early Greek ballista, a Roman onager, and the apex of catapult technology, the English trebuchet. Additional projects include learning how to lash and make rope and how to construct and use a hand sling and a staff sling. The colorful history of siege warfare is explored through the stories of Alexander the Great and his battle of Tyre; Saladin, Richard the Lionheart, and the Third Crusade; pirate-turned-soldier John Crabbe and his ship-mounted catapults; and Edward I of England and his battle against the Scots at Stirling Castle.
The New Answers Book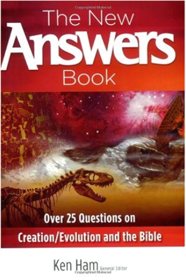 Ken Ham
In today s world, Christians find challenges to their faith every day. How are we supposed to answer the toughest questions posed by the world? This new resource from Answers in Genesis gives answers for some of the most difficult questions that modern Christians face, such as: Is there really a God? Did God really take six days to create everything? What about evolution? Does archaeology support the Bible? What about ETs and UFOs? Was there really an ice age? Where did the races come from? An essential resource for any believer, The New Answers Book provides a ready defense against the attacks of evolutionary thought. An impressive list of reputable creation scientists join author Ken Ham to answer these 25 questions scientifically, biblically, and logically. Contributors include: Paul Taylor, Mike Oard, Mike Riddle, Dr. Andy McIntosh, Dr. Bryant Wood, Dr. Tommy Mitchell, Dr. Georgia Purdom, Dr. Jason Lisle, Dr. Monty White, Dr. Terry Mortenson, Bodie Hodge, Dr. David Menton, Dr. Andrew Snelling, Dr. Clifford Wilson. Christians of all ages face challenges to their faith from those who emphasize evolution and millions of years thinking. This revolutionary resource will provide you with a ready answer.
Do Hard Things: A Teenage Rebellion Against Low Expectations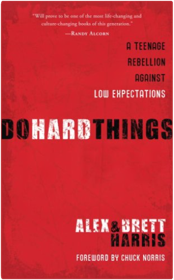 Alex Harris, Brett Harris
Most people don't expect you to understand what we're going to tell you in this book. And even if you understand, they don't expect you to care. And even if you care, they don't expect you to do anything about it. And even if you do something about it, they don't expect it to last. We do. – Alex and Brett

A generation stands on the brink of a "rebelution."

 

A growing movement of young people is rebelling against the low expectations of today's culture by choosing to "do hard things" for the glory of God.  And Alex and Brett Harris are leading the charge.

Do Hard Things is the Harris twins' revolutionary message in its purest and most compelling form, giving readers a tangible glimpse of what is possible for teens who actively resist cultural lies that limit their potential.

Combating the idea of adolescence as a vacation from responsibility, the authors weave together biblical insights, history, and modern examples to redefine the teen years as the launching pad of life.  Then they map out five powerful ways teens can respond for personal and social change.

Written by teens for teens, Do Hard Things is packed with humorous personal anecdotes, practical examples, and stories of real-life rebelutionaries in action. This rallying cry from the heart of an already-happening teen revolution challenges a generation to lay claim to a brighter future, starting today.

 

Follow Alex & Brett Online
www.TheRebelution.com
A Brief History of Time: From the Big Bang to Black Holes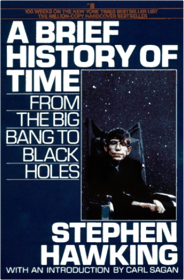 Stephen Hawking
Stephen Hawking has earned a reputation as the most brilliant theoretical physicist since Einstein. In this landmark volume, Professor Hawking shares his blazing intellect with nonscientists everywhere, guiding us expertly to confront the supreme questions of the nature of time and the universe. Was there a beginning of time? Will there be an end? Is the universe infinite or does it have boundaries? From Galileo and Newton to modern astrophysics, from the breathtakingly cast to the extraordinarily tiny, Professor Hawking leads us on an exhilarating journey to distant galaxies, black holes, alternate dimensions—as close as man has ever ventured to the mind of God. From the vantage point of the wheelchair from which he has spent more than twenty years trapped by Lou Gehrig's disease, Stephen Hawking has transformed our view of the universe. Cogently explained, passionately revealed, A Brief History of Time is the story of the ultimate quest for knowledge: the ongoing search for the tantalizing secrets at the heart of time and space.
Siddhartha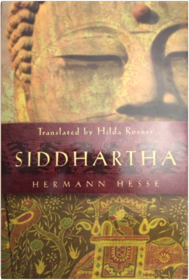 Hermann Hesse
With parallels to the enlightenment of the Buddha, Hesse's Siddhartha is the story of a young Brahmin's quest for the ultimate reality. Steeped in the tenets of both psychoanalysis and Eastern mysticism, Siddhartha presents an original view of man and culture, and the arduous process of self-discovery that leads to reconciliation, harmony, and peace. The word Siddhartha is made up of two words in the Sanskrit language, siddha (gotten) + artha (meaning or wealth). The two words together mean "one who has found meaning (of existence)" or "he who has attained his goals". The Buddha's name, before his renunciation, was Prince Siddhartha Gautama, later the Buddha. In this book, the Buddha is referred to as "Gotama".
Gödel, Escher, Bach: An Eternal Golden Braid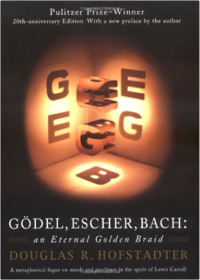 Douglas R. Hofstadter
This groundbreaking Pulitzer Prize-winning book sets the standard for interdisciplinary writing, exploring the patterns and symbols in the thinking of mathematician Kurt Godel, artist M.C. Escher, and composer Johann Sebastian Bach.
The Odyssey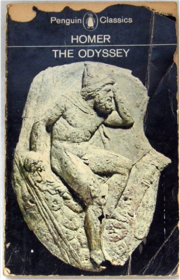 Homer, E. V. Rieu
365 page Seven by Four and a half inch paperback published by Penguin Books in 1969 entitled The Odyssey by Homer.
Myth and Magic: The Art of John Howe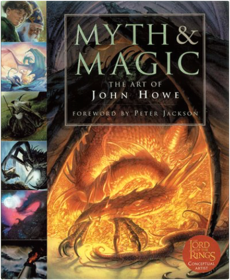 John Howe
John Howe is one of the foremost fantasy artists working today, known especially for his remarkable renderings of J.R.R. Tolkien's Middle–earth and as the conceptual artist for the film Lord of the Rings. Now, for the first time, 250 of Howe's paintings and sketches have been collected in one volume.
Steve Jobs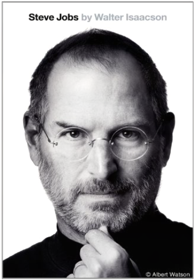 Walter Isaacson
Based on more than forty interviews with Jobs conducted over two years—as well as interviews with more than a hundred family members, friends, adversaries, competitors, and colleagues—Walter Isaacson has written a riveting story of the roller-coaster life and searingly intense personality of a creative entrepreneur whose passion for perfection and ferocious drive revolutionized six industries: personal computers, animated movies, music, phones, tablet computing, and digital publishing.

At a time when America is seeking ways to sustain its innovative edge, and when societies around the world are trying to build digital-age economies, Jobs stands as the ultimate icon of inventiveness and applied imagination. He knew that the best way to create value in the twenty-first century was to connect creativity with technology. He built a company where leaps of the imagination were combined with remarkable feats of engineering.  

Although Jobs cooperated with this book, he asked for no control over what was written nor even the right to read it before it was published. He put nothing off-limits. He encouraged the people he knew to speak honestly. And Jobs speaks candidly, sometimes brutally so, about the people he worked with and competed against. His friends, foes, and colleagues provide an unvarnished view of the passions, perfectionism, obsessions, artistry, devilry, and compulsion for control that shaped his approach to business and the innovative products that resulted.

Driven by demons, Jobs could drive those around him to fury and despair. But his personality and products were interrelated, just as Apple's hardware and software tended to be, as if part of an integrated system. His tale is instructive and cautionary, filled with lessons about innovation, character, leadership, and values.
Castaways of the Flying Dutchman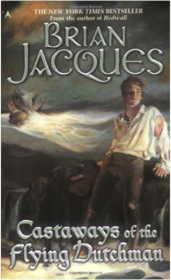 Brian Jacques
Fans of the New York Times bestselling Redwall series will be delighted with Brian Jacques' latest. The legend of the Flying Dutchman, the ghost-ship doomed to sail the seas forever, has been passed down throughout the centuries. But what of the boy, Neb, and his dog, Den, who were trapped aboard that ship? What was to become of them?

Sent off on an eternal journey of their own, the boy and his dog roam the earth through out the centuries in search of those in need. Braving wind and waves and countless perils, they stumble across a 19th-century village whose very existence is at stake. Saving it will take the will and wile of all the people—and a very special boy and dog.

"The swashbuckling language brims with color and melodrama; the villains are dastardly and stupid; and buried treasure, mysterious clues, and luscious culinary descriptions (generally involving sweets) keep the pages turning." (Booklist)
The Angel's Command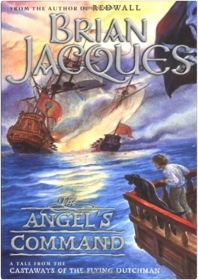 Brian Jacques
The new Castaways novel comes alive-Redwall fashion-with a magnificent romp on the sea, and another in the robber-filled mountains of Spain! Ben and Ned, the boy and dog who were sent on an angel's errand in Castaways of the Flying Dutchman, find themselves on board a Frenchman's pirate ship, pursued by not one but two ships-an English privateer and a Spanish buccaneer. They finally escape into the Pyrenees, only to stumble into an even more challenging adventure that takes them into very heart of the mountains, where they-and their new companions, a painter and a gypsy girl-must face the most evil robber of them all: the legendary Maguda Razan.

This is Jacques at his swashbuckling best. His editor says: This is as good as it gets-as good as Redwall!
Voyage of Slaves: A Tale from the Castaways of the Flying Dutchman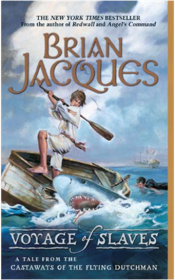 Brian Jacques
Adrift in the Mediterranean, Ben and his loyal dog Ned-cursed by an avenging angel to roam the earth forever-fall into the clutches of a slaver, and have no one to rely on but each other in their quest for freedom.
Martin the Warrior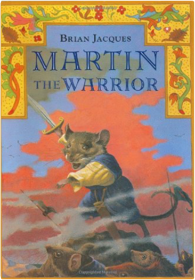 Brian Jacques
Martin, the great mouse warrior, earns his fame during his epic battle against the evil rat Badrang on his quest to recover his father's sword. By the author of Redwall and Salamandastron.
Mossflower : Redwall Series : Avon First Printing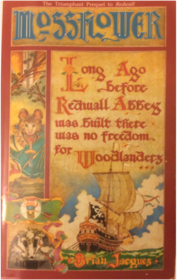 Brian Jacques
Mattimeo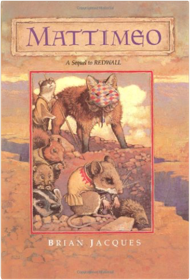 Brian Jacques
Mattimeo, the son of the warrior mouse Matthias, learns to take up the sword and joins the other animal inhabitants of Redwall Abbey in resisting Slagar the fox and his band of marauders. Sequel to "Redwall."
Mariel of Redwall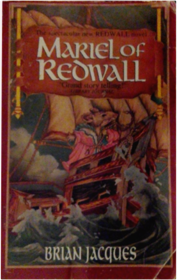 Brian Jacques
Salamandastron: A Novel of Redwall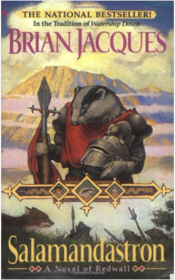 Brian Jacques
Urthstripe the Strong, a wise old badger, leads the animals of the great fortress of Salamandastron and Redwall Abbey against the weasel Ferahgo the Assassin and his corps of vermin.
The Bellmaker: A Novel of Redwall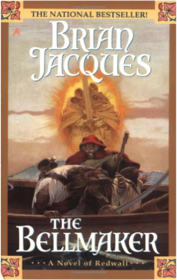 Brian Jacques
More than four seasons have passed since Mariel the Warriormouse and the rogue mouse, Dandin, set off from Redwall in search of adventure, and Joseph the Bellmaker is worried. Where is his beloved daughter? Joseph's answer comes to him in a dream, and soon he's off, accompanied by the intrepid Finnbarr Galedeep and the brave crew of the good ship, Pearl Queen, to save a kingdom and rescue Mariel.

But what's behind the riddle in the dream? Can Joseph guess its meaning and find his daughter before the dreaded Foxwolf, Urgan Nagru, plunders the kingdom of Southsward? Can this be the end of Mariel the Warriormouse? The momentous questions of this seventh epic in the Redwall series will hold a new audience of readers in its magical spell and captivate dedicated Redwall followers as well.
Outcast of Redwall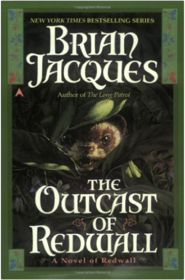 Brian Jacques
When ferret Swartt Sixclaw and his arch enemy Sunflash the Mace swear a pledge of death upon each other, a young creature is cruelly banished from the safety of Redwall. As he grows, he seeks revenge on the people of Redwall and finds himself embroiled in a hostile battle with far-reaching consequences.
Pearls of Lutra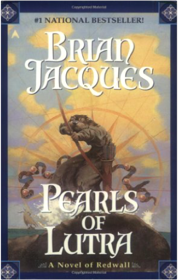 Brian Jacques
On the Isle of Sampetra, Emperor Ubla, better known as Mad Eyes, sends his lizard army on a mission to capture Redwall. Meanwhile the inhabitants of Redwall are on a mission of their own—to solve the six fiendishly difficult riddles that will lead them to the rose-colored gems, the Pearls of Lutra. As they get closer to solving to riddles, the lizards get closer to Redwall and a battle to the death begins.
Redwall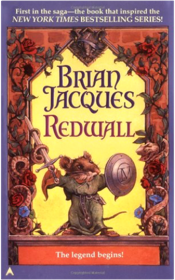 Brian Jacques
A special release of one of the most beloved fantasy adventures of our time!
Marlfox: A Novel of Redwall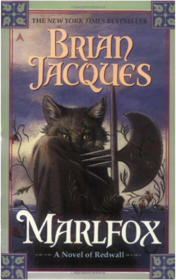 Brian Jacques
A villainous new presence is a-prowl in Mossflower Woods: the Marlfoxes. And when they ruthlessly steal the most precious treasure of all, the tapestry of Martin the Warrior, it takes the children of warrior squirrels to follow in their fathers' heroic footsteps to recover it...
The Legend of Luke: A Tale from Redwall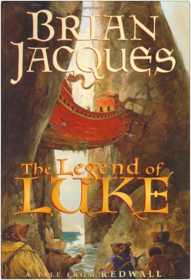 Brian Jacques
In this twelfth book in the masterful Redwall epic, storyteller Brian Jacques goes back in time to the days before Redwall, revealing with dramatic poignancy the legend of the first of the magnificent Redwall warriors—Luke, father of Martin. It is that legend Martin hopes to discover when he embarks on a perilous journey to the northland shore, where his father abandoned him as a child. There, within the carcass of a great red ship he uncovers what he has been searching for: the story of the evil Pirate stoat, Vilu Daskar, and the valiant mousewarrior who pursued him relentlessly over the high seas, seeking to destroy Vilu at all costs, even if it meant deserting his only son. Brian Jacques reaches a new pinnacle in storytelling, imparting the story behind the story of the greatest Redwall warrior of them all.
Lord Brocktree: A Tale from Redwall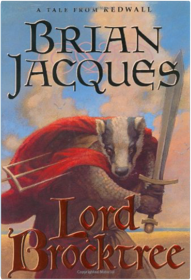 Brian Jacques
In this thirteenth book of the New York Times best-selling Redwall epic, Brian Jacques brings to life an adventure-filled new tale, featuring the most unlikely of companions-Dotti, a brazen young haremaid, and the badger Lord Brocktree, a fearsome warrior.

Together, the two embark on a perilous journey to Salamadastron, the legendary mountain of the badger lords, which is under siege by the vicious wildcat Ungatt Trunn and his infamous Blue Hordes. IT is only Brocktree, with the help of the spirited Dotti, who can save them and take back the mountain that is rightfully theirs, restoring peace to the Redwall lands.
The Great Redwall Feast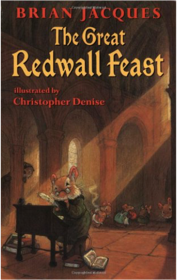 Brian Jacques
The creatures of Redwall-the abbeymice and hares, otters and moles-are planning a surprise feast in their dear Abbot's honor. There is cake to be baked, marchpane to be rolled. Stirring and sifting, smoothing and brewing. Can everything be finished in time? And how can the Redwallers keep such a grand feast from their Abbot's keen eyes? Fans of Brian Jacques's beloved Redwall books will delight in seeing their old friends, brought to life by Christopher Denise's witty, cozy art. "Spirited and humorous... Denise's affectionate, detailed watercolors bring all the action to life." -Kirkus Reviews
Redwall Friend and Foe: The Guide to Redwall's Heroes and Villains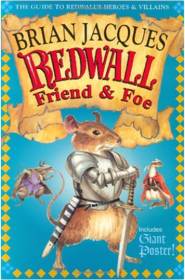 Brian Jacques
In the world of Redwall, knowing your friend from your foe can mean the difference between life and death! Celebrate Redwall's loyal heroes-Martin, Matthias, Mariel, and more-and condemn its villainous vermin with this new presentation from Brian Jacques's bestselling series. This one-of-a-kind pack contains a pull-out color poster featuring Redwall's fiends and favorites, plus a booklet filled with puzzles, quizzes, information about key characters, and a fantastic introduction from Brian Jacques himself.
Taggerung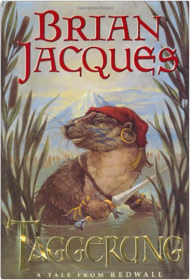 Brian Jacques
In the fourteenth Redwall adventure, by New York Times bestselling author Brian Jacques, the clan of Sawney Rath kidnaps one of Redwall's own-a baby otter, who they believe is destined to become their Taggerung: the warrior hero of ancient legend. But as the young Taggerung grows, he rebels against his destiny and goes off in search of the place he was born-a home he can barely remember. As the young otter journeys to distant lands, a member of Sawney's clan is close on his heels, out to destroy the deserter and claim for his own the title of Taggerung. With a new friend, a feisty little mouse named Nimbalo, the rugged warrior staves off the avenging vermin, but can he find his way back to Redwall and to the family from whom he was separated so long ago?
A Redwall Winter's Tale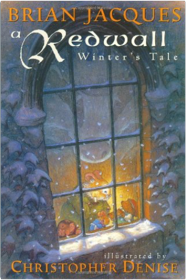 Brian Jacques
On the last day of autumn, the Redwallers are preparing for some special guests: a troupe of traveling players who promise an evening of entertainment in exchange for a grand feast. The merriment continues far into the evening, until it's time for sleepy Dibbuns to be tucked in their beds with a story: the tale of Snow Badger, Lord of Wintertide, who comes on the first night of winter, bringing snow across the land.

As they did in The Great Redwall Feast, Christopher Denise's warm pastel illustrations and Brian Jacques' magical words take young readers straight to the heart of Redwall. Fans, young and old, will be enchanted by this delightful winter's tale, spun by a master storyteller.
Triss: A Tale From Redwall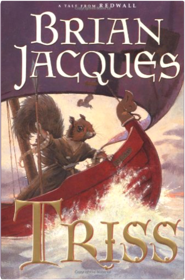 Brian Jacques
All her life, Triss the squirrelmaid has suffered the tyranny of the evil ferret king King Agarnu and his daughter, Princess Kurda. But with the help of her fellow slaves, Shogg the otter and Welfo the hedgehog, Triss plans and executes a daring escape by sea. Meanwhile, in Mossflower forest, a new mystery has arisen: a pair of wandering Dibbuns has accidentally discovered what may be the long-lost secret entrance to Brockhall-original home of the warrior badgers. The threads of the story eventually come together when Triss happens upon Redwall in her flight and takes up the famous sword of Martin. The rest is Redwall history.
Loamhedge - A Tale From Redwall, Book 16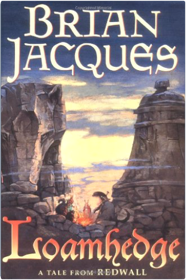 Brian Jacques
The sixteenth full-length Redwall novel sheds light on the Abbey's ancient origins in a thrilling adventure. Loamhedge, the deserted Abbey, has been forgotten for countless seasons. What secrets do its ruins hold? When it becomes clear that wheelchair-bound Martha might be cured by a formula buried there, two old warriors are inspired by the spirit of Martin the Warrior himself to go on a quest for the ancient Abbey-and three young rebels are determined to go with them. Meanwhile, the giant badger Lonna Bowstripe thirsts for vengeance as he relentlessly pursues Raga Bol and his murdering crew of Searats . . . who are on their way to attack Redwall itself! The valiant Abbeybeasts must defend their home, but how can they, when their boldest warriors are away on their quest? Will Redwall fall to vermin invaders at last?

A rare glimpse into Redwall's history makes this volume a memorable addition to Jacques' epic. Fans will not be disappointed, and new readers will be eager to jump on board.
Rakkety Tam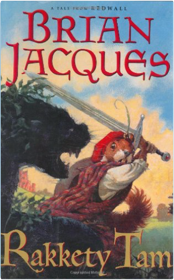 Brian Jacques
There has never been a Redwall hero quite like Rakkety Tam, the roguish Highlander squirrel who sets off for Mossflower Wood on a mercenary errand and loses his heart to the charms of Redwall Abbey. And there's never been a villain quite like Gulo the Savage: a vicious beast-eating wolverine who descends upon the Abbey in search of a relic called the Walking Stone. Readers will cheer at the return of the Long Patrol, the antics of a renegade vole thief, and the emergence of a new champion to wield the sword of Martin.

As fans of Brian Jacques and Redwall know, the adventures just keep getting bigger and better.
Tribes of Redwall: Mice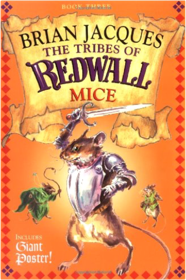 Brian Jacques
Getting to know the tribes of Redwall is essential to any avid Redwall Abbey fan. In this, the third guide in the series, readers can learn about and celebrate the hidden worlds of the mice clan. From the legendary Martin the Warrior, to Matthias and other mice heroes whose courage far outweighed their size, this packet celebrates them all in a detailed 16-page booklet, complete with a wealth of information, puzzles, and a quiz to test the knowledge of Redwall fans old and new. There is also a stunning full-color pull out poster.

Complete with an introduction from Brian Jacques himself, Tribes of Redwall is indispensable for any Redwall enthusiast!
The Long Patrol: A Tale from Redwall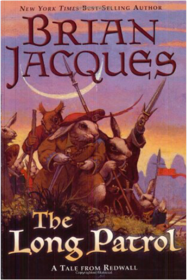 Brian Jacques
The murderous Rapscallion army is on the move. Dealt a humiliating defeat by Lady Cregga Rose Eyes, the Badger Lady of Salamandastron, who still pursues them, the Rapscallions are heading inland to take an even greater prize: the peaceful Abbey of Redwall. The elite fighting unit of hares, the Long Patrol, is called out to draw them off. At the forefront is the young hare Tammo, the lead sword in one of the most ferocious battles Redwall has ever faced?ready to fight to the death!

?[Jacques is] a masterful storyteller. . . . As in the other Redwall books, the combination of an absorbing plot, robust characterization, and detailed description make the novel a page-turner.?
?The Horn Book
High Rhulain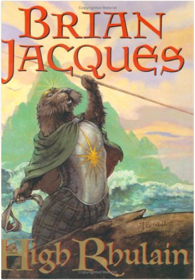 Brian Jacques
The otters of Green Isle have long been enslaved to the Wildcat Riggu Felis and his catguards, who torture the otters at every opportunity. The otters trudge on, waiting for the day their savior will arrive—the prophesized High Rhulain, who will lead them in battle and a return to glory. Meanwhile, young Tiria Wildlough, an ottermaid at Redwall Abbey, pines for her chance to learn the ways of the warrior,much against the wishes of her father. But when an injured osprey arrives at the Abbey, seeking help for its wounds and carrying tales of an embattled clan of otters, young Tiria knows what she must do. . . .

The latest tale of Redwall from New York Times bestselling writer Brian Jacques is an empowering story of adventure and heroism sure to keep readers riveted through the final page.
The Rogue Crew: A Tale of Redwall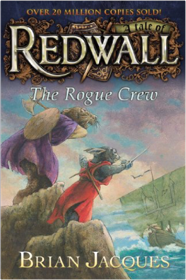 Brian Jacques
Redwall Abbey has never seen a creature more evil or more hideous than Razzid Wearat. Captain of the Greenshroud, a ship with wheels that can sail through water as well as the forest, this beast is a terror of both land and sea, traveling Mossflower Country, killing nearly everything-and everyone- in his path. And his goal? To conquer Redwall Abbey.

From Salamandastron to the High North Coast, the brave hares of the Long Patrol team up with the fearless sea otters of the Rogue Crew to form a pack so tough, so rough, only they can defend the abbey and defeat Razzid Wearat once and for all.
The Tale of Urso Brunov: Little Father of All Bears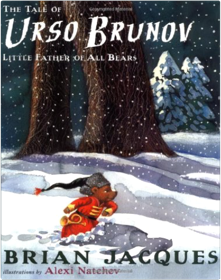 Brian Jacques
This tall tale from Redwall creator Brian Jacques features a brand new hero: Urso Brunov, the Little Father of All Bears. The strongest, wisest, bravest bear in the world, he is also the smallest, no bigger than the size of your thumb. Other animals of the forest stand in awe of him-except one: a mustached monster who captures four of Urso's bears and puts them in his zoo, but who learns all too soon that the Little Father is truly a force to be reckoned with. On his way to rescue the lost bears, Urso Brunov matches wits with a tribe of boars, teaches manners to a billygoat, skims across the Deep River on a wooden flute, and finally confronts the Lord of All Sands. He'll get those bears back, never fear-believe him, for he is Urso Brunov!
Star Wars Ahsoka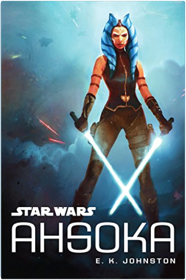 E.K. Johnston
Fans have long wondered what happened to Ahsoka after she left the Jedi Order near the end of the Clone Wars, and before she re-appeared as the mysterious Rebel operative Fulcrum in Rebels. Finally, her story will begin to be told. Following her experiences with the Jedi and the devastation of Order 66, Ahsoka is unsure she can be part of a larger whole ever again. But her desire to fight the evils of the Empire and protect those who need it will lead her right to Bail Organa, and the Rebel Alliance .
Jeffrey Kacirk's Forgotten English 366-Day 2012 Calendar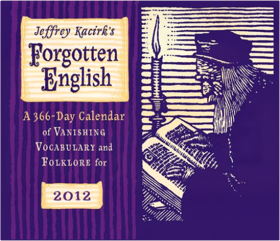 Jeffrey Kacirk
A 366-Day Calendar of Vanishing Vocabulary and Folklore for 2012

This unique and entertaining calendar, compiled by language sleuth Jeffrey Kacirk, not only uncovers and explains long-lost English words and phrases but also sheds light on bygone holidays, traditions, superstitions, points of etiquette, historical curiosities, legal and medical oddities, and fascinating characters drawn from rare books and other unusual sources. With 314 absorbing, often hilarious entries (Saturdays and Sundays share a page) and vintage prints throughout, Forgotten English will keep you intrigued throughout 2012. Also includes yearly grids for 2012 and 2013 and pages for notes.

Printed with soy-based inks. 366-day padded tear-off calendar with plastic base. Size: 6.25 x 5.25 in. (box 7 x 6 in.).
Metamorphosis and Other Stories: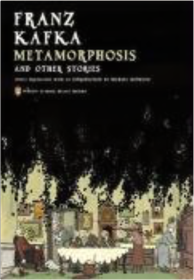 Franz Kafka
For the 125th anniversary of Kafka's birth, an astonishing new translation of his best-known stories, in a spectacular graphic package

For all his fame, Franz Kafka published only a small number of stories in his lifetime. This new translation of those stories, by Michael Hofmann, one of the most respected German-to-English translators at work today, makes Kafka's best-known works available to a new generation of readers. Metamorphosis gives full expression to the breadth of Kafka's literary vision and the extraordinary depth of his imagination.
Mountains Beyond Mountains: The Quest of Dr. Paul Farmer, a Man Who Would Cure the World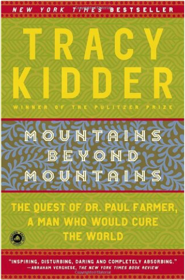 Tracy Kidder
Tracy Kidder is a winner of the Pulitzer Prize and the author of the bestsellers The Soul of a New Machine, House, Among Schoolchildren, and Home Town. He has been described by the Baltimore Sun as the "master of the non-fiction narrative." This powerful and inspiring new book shows how one person can make a difference, as Kidder tells the true story of a gifted man who is in love with the world and has set out to do all he can to cure it.

At the center of Mountains Beyond Mountains stands Paul Farmer. Doctor, Harvard professor, renowned infectious-disease specialist, anthropologist, the recipient of a MacArthur "genius" grant, world-class Robin Hood, Farmer was brought up in a bus and on a boat, and in medical school found his life's calling: to diagnose and cure infectious diseases and to bring the lifesaving tools of modern medicine to those who need them most. This magnificent book shows how radical change can be fostered in situations that seem insurmountable, and it also shows how a meaningful life can be created, as Farmer—brilliant, charismatic, charming, both a leader in international health and a doctor who finds time to make house calls in Boston and the mountains of Haiti—blasts through convention to get results.

Mountains Beyond Mountains takes us from Harvard to Haiti, Peru, Cuba, and Russia as Farmer changes minds and practices through his dedication to the philosophy that "the only real nation is humanity" - a philosophy that is embodied in the small public charity he founded, Partners In Health. He enlists the help of the Gates Foundation, George Soros, the U.N.'s World Health Organization, and others in his quest to cure the world. At the heart of this book is the example of a life based on hope, and on an understanding of the truth of the Haitian proverb "Beyond mountains there are mountains": as you solve one problem, another problem presents itself, and so you go on and try to solve that one too.

"Mountains Beyond Mountains unfolds with the force of a gathering revelation," says Annie Dillard, and Jonathan Harr says, "[Farmer] wants to change the world. Certainly this luminous and powerful book will change the way you see it."

From the Hardcover edition.
The Strawberry Statement: Notes of a College Revolutionary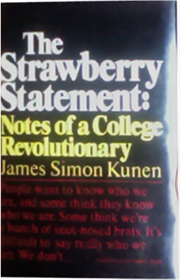 James Simon Kunen
A Ring of Endless Light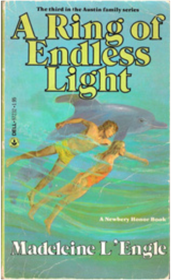 Madeleine L'Engle
The cycle of life and death becomes a difficult burden for Vicky Austin as she watches her grandfather dying, but the opportunity for joy and renewal open up as she assists her friend Adam with his dolphins. Newbery Honor Book. Reprint. AB.
A Wrinkle in Time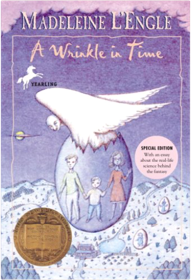 Madeleine L'Engle
Rediscover one of the most beloved children's books of all time: A Wrinkle in Time by Madeleine L'Engle:

Meg Murray, her little brother Charles Wallace, and their mother are having a midnight snack on a dark and stormy night when an unearthly stranger appears at their door. He claims to have been blown off course, and goes on to tell them that there is such a thing as a "tesseract," which, if you didn't know, is a wrinkle in time.

Meg's father had been experimenting with time-travel when he suddenly disappeared. Will Meg, Charles Wallace, and their friend Calvin outwit the forces of evil as they search through space for their father?
A Wind in the Door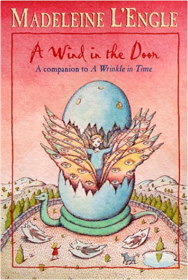 Madeleine L'Engle
Meg can't help but be worried when her six-year-old brother, Charles Wallace, announces there are dragons in the vegetable garden. He's getting bullied at school, and is also seriously ill. But Charles Wallace is right about the dragons.
A Swiftly Tilting Planet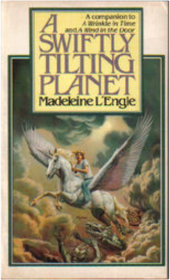 Madeleine L'Engle
The youngest of the Murry children must travel through time and space in a battle against an evil dictator who would destroy the entire universe.
Many Waters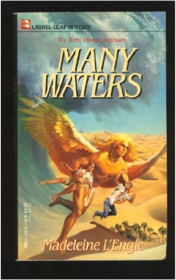 Madeleine L'Engle
Sandy and Dennys have always been the normal, run-of-the-mill ones in the extraodinary Murry family. They garden, make an occasional A in school, and play baseball. Nothing especially interesting has happened to the twins until they accidentally interrupt their father's experiment.

Then the two boys are thrown across time and space. They find themselves alone in the desert, where, if they believe in unicorns, they can find unicorns, and whether they believe or not, mammoths and manticores will find them.

The twins are rescued by Japheth, a man from the nearby oasis, but before he can bring them to safety, Dennys gets lost. Each boy is quickly embroiled in the conflicts of this time and place, whose populations includes winged seraphim, a few stray mythic beasts, perilous and beautiful nephilim, and small, long lived humans who consider Sandy and Dennys giants. The boys find they have more to do in the oasis than simply getting themselves home—they have to reunite an estranged father and son, but it won't be easy, especially when the son is named Noah and he's about to start building a boat in the desert.
Miracles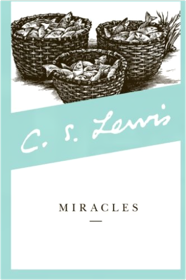 C. S. Lewis
In the classic Miracles, C.S. Lewis, the most important Christian writer of the 20th century, argues that a Christian must not only accept but rejoice in miracles as a testimony of the unique personal involvement of God in his creation.
Space Trilogy: Out of the Silent Planet, Perelandra, That Hideous Strength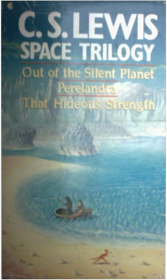 C. S. Lewis
All together in one beautiful 3 volume set are C.S. Lewis' "Out Of The Silent Planet", "Perelandra", and "That Hideous Strength.
Till We Have Faces: A Myth Retold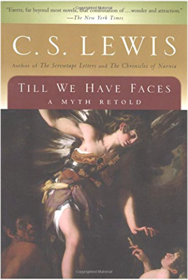 C.S. Lewis
"I saw well why the gods do not speak to us openly, nor let us answer . . . Why should they hear the babble that we think we mean? How can they meet us face to face till we have faces?"

Haunted by the myth of Cupid and Psyche throughout his life, C.S. Lewis wrote this, his last, extraordinary novel, to retell their story through the gaze of Psyche's sister, Orual. Disfigured and embittered, Orual loves her younger sister to a fault and suffers deeply when she is sent away to Cupid, the God of the Mountain. Psyche is forbidden to look upon the god's face, but is persuaded by her sister to do so; she is banished for her betrayal. Orual is left alone to grow in power but never in love, to wonder at the silence of the gods. Only at the end of her life, in visions of her lost beloved sister, will she hear an answer.

"Till We Have Faces succeeds in presenting with imaginative directness what its author has described elsewhere as 'the divine, magical, terrifying and ecstatic reality in which we all live' . . . [It] deepens for adults that sense of wonder and strange truth which delights children in The Lion, the Witch and the Wardrobe, Prince Caspian, and other legends of Narnia." —New York Times

"The most significant and triumphant work that Lewis has . . . produced." —New York Herald Tribune
The Light Ages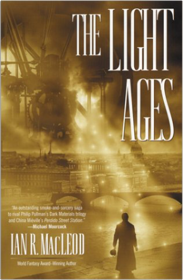 Ian R. MacLeod
In a bleak and gritty England, in a fantastical Age of Industry, the wealth that comes from magic is both revered and reviled. Here, an ambitious young man is haunted by his childhood love-a woman determined to be a part of the world he despises...

From a new star on the fantasy scene who offers something "truly out of the ordinary,"* this is a literary experience that evokes a moody, atmospheric past-while at the same time speculating on a fascinating alternate vision of that world.
English Translation of the Meaning of Al-Qur'an: The Guidance for Mankind
Muhammad Farooq-i-Azam Malik
Al-Qur'an, the Guidance for mankind, is a unique translation of the Holy Qur'an in contemporary American English. It includes the Biography of the Prophet Muhammad, peace be upon him, his mission as a Prophet, his ranking as in the human history. Text is paragraphed by theme and theme is written in the margins on each page for easy reference. Its features include - (1) Field Testing the Communication of Divine Message: The unique feature of this translation is its field testing for over 3 1/2 years to improve the communication and understanding of the Divine Message. Translation passages were given to the New Muslim and Non-Muslim high school and college students for reading under the supervision of various Ulema (scholars). After reading, the person was asked to explain as to what he/she understood from the passage. If his/her understanding was the same as is in the Arabic Text of the Holy Qur'an then we concluded that we have been successful in conveying the Divine Message properly. If his/her understanding was different than what the Qur'anic verses were stating, we kept on rewording the translation until those verses were understood properly. It was tremendous patience on part of the participants. May Allah reward them all. (2) Simplicity: In this translation Simple Language and Direct Approach is used for appealing to the common sense of scholars and common people. (3) Understandability: There are no foot notes to refer and no commentary or lengthy explanations to read. All necessary explanations have been incorporated right there in the text with italic type setting to differentiate from the translation of the meanings of Qur'anic Arabic Text. (4) Outline of Pertinent Information: Before the start of each Srah, information relating to its Period of Revelation, Major Issues, Divine Laws and Guidance has been presented as an outline. Then a summary of the preceding events has been tabulated for the reader to understand the histo! rical background to grasp the full meaning of the Divine Message. (5) Reviews, Input and Approvals: This project was started in 1991 and initial draft completed in 1994. Then the Translation was sent to different Ulema (Scholars) in Town and throughout United States for their review and input. After their reviews and input it was sent to Jme Al-Azhar Al-Sharif in Egypt, Ummal Qur in Saudi Arabia and International Islamic University in Pakistan for their review, input and approval. This translation was published after their reviews and approvals.
A Dance with Dragons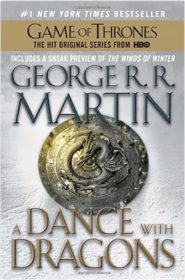 George R. R. Martin
#1 NEW YORK TIMES BESTSELLER
 
A SONG OF ICE AND FIRE: BOOK FIVE
 
In the aftermath of a colossal battle, Daenerys Targaryen rules with her three dragons as queen of a city built on dust and death. But Daenerys has thousands of enemies, and many have set out to find her. Fleeing from Westeros with a price on his head, Tyrion Lannister, too, is making his way east—with new allies who may not be the ragtag band they seem. And in the frozen north, Jon Snow confronts creatures from beyond the Wall of ice and stone, and powerful foes from within the Night's Watch. In a time of rising restlessness, the tides of destiny and politics lead a grand cast of outlaws and priests, soldiers and skinchangers, nobles and slaves, to the greatest dance of all.

Don't miss the thrilling sneak peek of George R. R. Martin's A Song of Ice and Fire: Book Six, The Winds of Winter
A Game of Thrones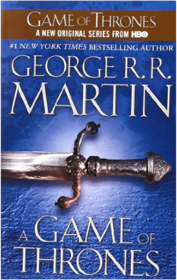 George R.R. Martin
A NEW ORIGINAL SERIES, NOW ON HBO.

Here is the first volume in George R. R. Martin's magnificent cycle of novels that includes A Clash of Kings and A Storm of Swords. As a whole, this series comprises a genuine masterpiece of modern fantasy, bringing together the best the genre has to offer. Magic, mystery, intrigue, romance, and adventure fill these pages and transport us to a world unlike any we have ever experienced. Already hailed as a classic, George R. R. Martin's stunning series is destined to stand as one of the great achievements of imaginative fiction.

A GAME OF THRONES

Long ago, in a time forgotten, a preternatural event threw the seasons out of balance. In a land where summers can last decades and winters a lifetime, trouble is brewing. The cold is returning, and in the frozen wastes to the north of Winterfell, sinister and supernatural forces are massing beyond the kingdom's protective Wall. At the center of the conflict lie the Starks of Winterfell, a family as harsh and unyielding as the land they were born to. Sweeping from a land of brutal cold to a distant summertime kingdom of epicurean plenty, here is a tale of lords and ladies, soldiers and sorcerers, assassins and bastards, who come together in a time of grim omens.

Here an enigmatic band of warriors bear swords of no human metal; a tribe of fierce wildlings carry men off into madness; a cruel young dragon prince barters his sister to win back his throne; and a determined woman undertakes the most treacherous of journeys. Amid plots and counterplots, tragedy and betrayal, victory and terror, the fate of the Starks, their allies, and their enemies hangs perilously in the balance, as each endeavors to win that deadliest of conflicts: the game of thrones.
A Clash of Kings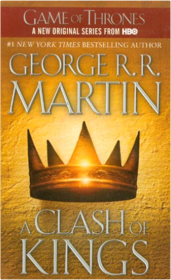 George R.R. Martin
THE BOOK BEHIND THE SECOND SEASON OF GAME OF THRONES, AN ORIGINAL SERIES NOW ON HBO.

In this eagerly awaited sequel to A Game of Thrones, George R. R. Martin has created a work of unsurpassed vision, power, and imagination. A Clash of Kings transports us to a world of revelry and revenge, wizardry and warfare unlike any you have ever experienced.

A CLASH OF KINGS

A comet the color of blood and flame cuts across the sky. And from the ancient citadel of Dragonstone to the forbidding shores of Winterfell, chaos reigns. Six factions struggle for control of a divided land and the Iron Throne of the Seven Kingdoms, preparing to stake their claims through tempest, turmoil, and war. It is a tale in which brother plots against brother and the dead rise to walk in the night. Here a princess masquerades as an orphan boy; a knight of the mind prepares a poison for a treacherous sorceress; and wild men descend from the Mountains of the Moon to ravage the countryside. Against a backdrop of incest and fratricide, alchemy and murder, victory may go to the men and women possessed of the coldest steel...and the coldest hearts. For when kings clash, the whole land trembles.
A Storm of Swords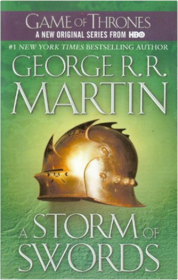 George R.R. Martin
Of the five contenders for power, one is dead, another in disfavor, and still the wars rage as violently as ever, as alliances are made and broken. Joffrey, of House Lannister, sits on the Iron Throne, the uneasy ruler of the land of the Seven Kingdoms. His most bitter rival, Lord Stannis, stands defeated and disgraced, the victim of the jealous sorceress who holds him in her evil thrall. But young Robb, of House Stark, still rules the North from the fortress of Riverrun. Robb plots against his despised Lannister enemies, even as they hold his sister hostage at King's Landing, the seat of the Iron Throne. Meanwhile, making her way across a blood-drenched continent is the exiled queen, Daenerys, mistress of the only three dragons still left in the world. . . .

But as opposing forces maneuver for the final titanic showdown, an army of barbaric wildlings arrives from the outermost line of civilization. In their vanguard is a horde of mythical Others—a supernatural army of the living dead whose animated corpses are unstoppable. As the future of the land hangs in the balance, no one will rest until the Seven Kingdoms have exploded in a veritable storm of swords. . .

Here is the third volume in George R. R. Martin's magnificent cycle of novels that includes A Game of Thrones and A Clash of Kings. As a whole, this series comprises a genuine masterpiece of modern fantasy, bringing together the best the genre has to offer. Magic, mystery, intrigue, romance, and adventure fill these pages and transport us to a world unlike any we have ever experienced. Already hailed as a classic, George R. R. Martin's stunning series is destined to stand as one of the great achievements of imaginative fiction.
A Feast for Crows: A Song of Ice and Fire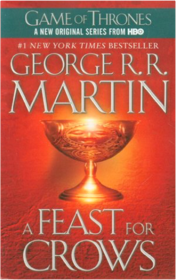 George R.R. Martin
THE BOOK BEHIND THE FOURTH SEASON OF THE ACCLAIMED HBO SERIES GAME OF THRONES

Few books have captivated the imagination and won the devotion and praise of readers and critics everywhere as has George R. R. Martin's monumental epic cycle of high fantasy. Now, in A Feast for Crows, Martin delivers the long-awaited fourth book of his landmark series, as a kingdom torn asunder finds itself at last on the brink of peace . . . only to be launched on an even more terrifying course of destruction.

A FEAST FOR CROWS

It seems too good to be true. After centuries of bitter strife and fatal treachery, the seven powers dividing the land have decimated one another into an uneasy truce. Or so it appears. . . . With the death of the monstrous King Joffrey, Cersei is ruling as regent in King's Landing. Robb Stark's demise has broken the back of the Northern rebels, and his siblings are scattered throughout the kingdom like seeds on barren soil. Few legitimate claims to the once desperately sought Iron Throne still exist—or they are held in hands too weak or too distant to wield them effectively. The war, which raged out of control for so long, has burned itself out.

But as in the aftermath of any climactic struggle, it is not long before the survivors, outlaws, renegades, and carrion eaters start to gather, picking over the bones of the dead and fighting for the spoils of the soon-to-be dead. Now in the Seven Kingdoms, as the human crows assemble over a banquet of ashes, daring new plots and dangerous new alliances are formed, while surprising faces—some familiar, others only just appearing—are seen emerging from an ominous twilight of past struggles and chaos to take up the challenges ahead.

It is a time when the wise and the ambitious, the deceitful and the strong will acquire the skills, the power, and the magic to survive the stark and terrible times that lie before them. It is a time for nobles and commoners, soldiers and sorcerers, assassins and sages to come together and stake their fortunes . . . and their lives. For at a feast for crows, many are the guests—but only a few are the survivors.

From the Hardcover edition.
Crystal Singer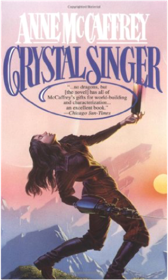 Anne Mccaffrey
Her name was Killashandra Ree. And after ten grueling years of musical training, she was still without prospects. Until she heard of the mysterious Heptite Guild who could provide careers, security, and wealth beyond imagining. The problem was, few people who landed on Ballybran ever left. But to Killashandra the risks were acceptable....
Killashandra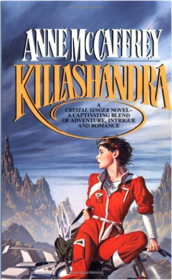 Anne Mccaffrey
At first Killashandra Ree's ambitions to become a Crystal Singer, get rich, and forget her past, were going just as she had hoped. But after she grew wealthy, a devastating storm turned her claim to useless rock. In short order she was broke, she had crystal sickness so bad she thought she was going to die, and the only way she could be true to the man she loved was to leave him....
Crystal Line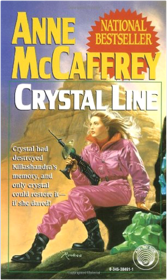 Anne McCaffrey
"A treat for long-time McCaffrey fans, a good read and a satisfying look at one of the most haunting facets of the crystal singers' profession."
LOCUS
When Killashandra Ree joined the mysterious Heptite Guild, she knew that she would be forever changed. Crystal singing brought ecstasy and pain, near-eternal life...and gradual loss of memory. What she hadn't counted on was the loneliness she felt when her heart still remembered what her mind had forgotten. Fortunately, someone still cared enough to try to salvage what was left of Killashandra's mind. But she would have to learn to open herself—to another person, and to all her unpleasant memories.
Dinosaur Planet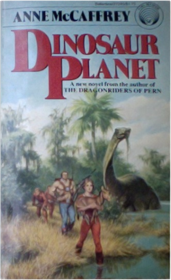 Anne McCaffrey
Dinosaur Planet Survivors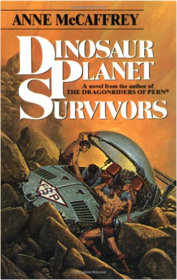 Anne McCaffrey
Kai and Varian awoke from their forty years of coldsleep only to discover that mutineers had taken over Ireta. But they were determined to save their planet and its unusual dinosaurs. All they had to do was solve the planet's myriad mysteries and gain the trust of the most dangerous beings in their Universe....
Dragon's Kin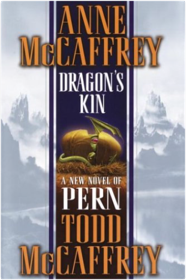 Anne McCaffrey, Todd McCaffrey
Beginning with the classic Dragonriders of Pern, Anne McCaffrey has created a complex, endlessly fascinating world uniting humans and great telepathic dragons. Millions of devoted readers have soared on the glittering wings of Anne's imagination, following book by book the evolution of one of science fiction's most beloved and honored series. Now, for the first time, Anne has invited another writer to join her in the skies of Pern, a writer with an intimate knowledge of Pern and its history: her son, Todd.

DRAGON'S KIN

Young Kindan has no expectations other than joining his father in the mines of Camp Natalon, a coal mining settlement struggling to turn a profit far from the great Holds where the presence of dragons and their riders means safety and civilization. Mining is fraught with danger. Fortunately, the camp has a watch-wher, a creature distantly related to dragons and uniquely suited to specialized work in the dark, cold mineshafts. Kindan's father is the watch-wher's handler, and his son sometimes helps him out. But even that important job promises no opportunity outside the mine.

Then disaster strikes. In one terrible instant, Kindan loses his family and the camp loses its watch-wher. Fathers are replaced by sons in the mine–except for Kindan, who is taken in by the camp's new Harper. Grieving, Kindan finds a measure of solace in a burgeoning musical talent . . . and in a new friendship with Nuella, a mysterious girl no one seems to know exists. It is Nuella who assists Kindan when he is selected to hatch and train a new watch-wher, a job that forces him to give up his dream of becoming a Harper; and it is Nuella who helps him give new meaning to his life.

Meanwhile, sparked by the tragedy, long-simmering tensions are dividing the camp. Far below the surface, a group of resentful miners hides a deadly secret. As warring factions threaten to explode, Nuella and Kindan begin to discover unknown talents in the misunderstood watch-wher–talents that could very well save an entire Hold. During their time teaching the watch-wher, the two learn some things themselves: that even a seemingly impossible dream is never completely out of reach . . . and that light can be found even in darkness.
Dragonsinger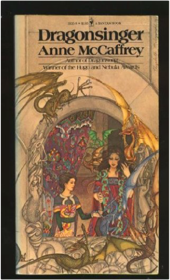 Anne McCaffrey
When Menolly, daughter of Yanus Sea Holder, arrived at the Harper Craft Hall, she came in style, aboard a huge bronze dragon, followed by her nine fire lizards. The Masterharper of Pern, aware of her unique skills, had chosen her as his only girl apprentice. But the holdless girl had first to overcome many heartaches in this strange new life. Two things sustained her — her devoted lizards, a subject on which she was fitted to instruct her Masters — and the music...music of compelling beauty, music-making where at last she was accepted. In the Great Hall, Menolly could fulfil her destiny.
The Dragonriders of Pern, 3-Vol. Boxed Set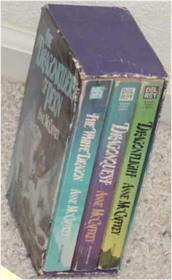 Anne McCaffrey
Dragondrums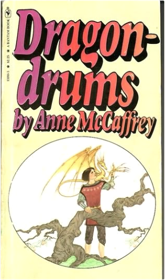 Anne McCaffrey
Of all the young singers at the Harperhall of Pern, Piemur was the one chosen for the leading role at Lord Groghe's Gather...and then his voice broke. Suddenly his whole future at Harperhall became uncertain. But Masterharper Robinton, Menolly and Sebell had other plans for Piemur. They were sure that his quick wits and discretion could be used to keep a check on the troublesome Oldtimers and their strange traffic in fire lizards. So, whilst serving as a messanger-drum apprentice, Piemur carried out special errands for the three. And it was on one such errand that he realized his wildest dreams.
Moreta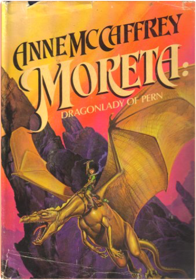 Anne McCaffrey
Harper Hall of Pern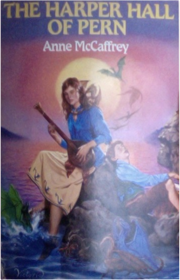 Anne McCaffrey
Nerilka's Story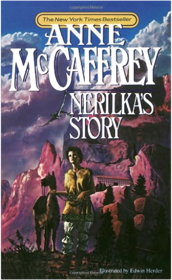 Anne McCaffrey
Nerilka's Story. It was in Moreta's time — a time of legend, of heroic valor, of terrible Threadfall and the Great Plague that devastated both Holders and Dragonfolk. For Lady Nerilka of Fort Hold, the tragedy was twofold, for with the death of her mother and her sister, her father's mistress took possession of the Hold. Angry and betrayed, Nerilka decided to escape and, as Pern seethed in turmoil, she began her perilous journey to Ruatha, Lord Alessan and an unknown destiny. The Coelura. When the Lady Caissa was told by her exalted sire to enter into an heir-contract with Cavernus Gustin she was appalled. For although Gustin was genetically sound he was vain, pompous and intellectually inept. But Caissa's father was determined there should be a union — he had his own privately plotted plans for such a match. And a few hours later Caissa began to suspect what they were. On a private flight over the forbidden areas of the North, she was alerted by a distress signal — and there discovered a stranger who said his name was Murell — a man surrounded by coelura, the incredible rainbow creatures whose very brilliance threatened their extinction. It was the coelura her father wanted. And Murell was determined to save them.
Dragonsdawn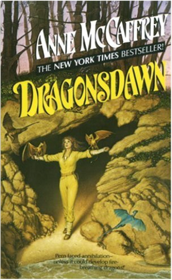 Anne McCaffrey
After 7 weeks on the New York Times hardcover bestseller list, the newest novel of the Dragonriders of Pern series is finally in paperback. Chronicling the first settlers of Pern, this is the story of the colonists' efforts to breed dragons to fight the deadly Thread before the lush planet is destroyed. "Dragonphile alert! Anne McCaffrey is back. . .Must reading for fans of the series."—San Diego Tribune. HC: Del Rey.
The Renegades of Pern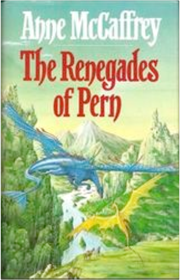 Anne McCaffrey
All the Weyrs of Pern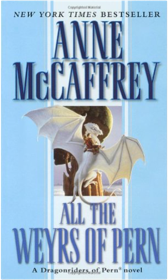 Anne McCaffrey
Led by Masterharper Robinton and F'lar and Lessa, the people of Pern excavate the ancient remains of the planet's original settlement and uncover the colonists' voice-activated artificial intelligence system. Reprint.
The Chronicles of Pern: First Fall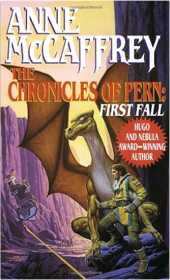 Anne McCaffrey
Marking the twenty-fifth anniversary of the first Pern novel, a collection of short fiction about Pern features five tales of the time of Pern's exploration, original Dragonriders, and first Threadfall. Reprint. AB. PW.
The Dolphins of Pern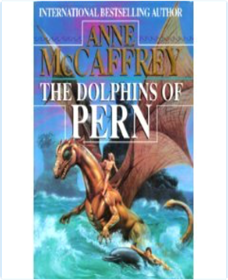 Anne McCaffrey
In a new Pern novel that takes place a decade after All the Weyrs of Pern, two boys—one of them a dragonrider— reestablish crucial contact with the wise dolphins, the legendary ""shipfish"" of Pern.
Dragonseye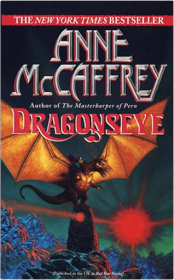 Anne McCaffrey
In Anne McCaffrey's New York Times bestselling DRAGONSEYE,
join Weyrleaders, Holders, and Craftmasters in the creation of the legendary Star Stones and the teaching ballads of Pern!

It's been two-hundred years since the deadly Thread fell like rain upon Pern, devouring everything in its path. No one alive remembers that first horrific onslaught and no one believes in its return—except for the dragonriders. For two centuries they have been practicing and training, passing down from generation to generation the formidable Threadfighting techniques.

Now the ominous signs are appearing: the violent winter storms and volcanic eruptions that are said to herald the approach of the Red Star and its lethal spawn. But one stubborn Lord Holder, Chalkin of Bitra, refuses to believe—and that disbelief could spell disaster. So as the dragonriders desperately train to face a terrifying enemy, they and the other Lord Holders must find a way to deal with Chalkin—before history repeats itself and unleashes its virulence on all of Pern. . . .
MasterHarper of Pern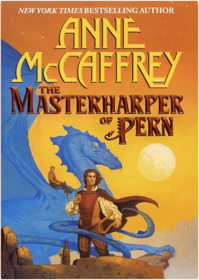 Anne McCaffrey
Pern: a beautiful world colonized by humans, terrorized by the deadly spores called Thread, and defended by magnificent flying dragons. Anne McCaffrey's bestselling tales of this planet have yielded a multitude of unforgettable characters. And now, after years of urging by devoted readers, one of the most popular denizens of Pern takes center stage in a novel that chronicles his extraordinary life.

Along with the dragonriders, perhaps none are so revered on Pern as the harpers, whose songs record history, warn of the coming of Thread, and prepare Pern's people for the future. And no one is more influential than the Masterharper of Pern. The son of renowned composer Petiron and gifted singer Merelan, Robinton is a prodigy from birth and enjoys a special rapport with the telepathic dragons. But it is a time when Thread has not been a threat for centuries, the harpers have fallen into disfavor, and one despotic man is plotting to take over Pern. In this climate of unrest, Robinton will come into his own . . . driven by his belief in music, in the dragons, and in the salvation of his beloved Pern.
The Skies Of Pern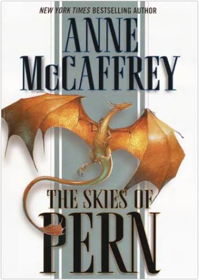 Anne McCaffrey
Thanks to Anne McCaffrey, millions of readers have soared the skies on dragonback, shared the thoughts and dreams of the great dragons of Pern, and risked life and limb to safeguard the planet from the deadly threat of falling Thread. With the Dragonriders of Pern, McCaffrey has given us more than just an extraordinary masterwork of imagination. She has given us a whole world—and has taught us to fly. Now, in this triumphant return to Pern, Anne McCaffrey takes us on an adventure as surprising and unforgettable as any that has come before . . .

It is a time of hope and regret, of endings and beginnings. The Red Star, that celestial curse whose eccentric orbit was responsible for Thread, has been shifted to a harmless orbit, and the current Threadfall will be the last. Technological marvels are changing the face of life on Pern. And the dragonriders, led by F'lessan, son of F'lar and Lessa and rider of bronze Golanth, and Tia, rider of green Zaranth, must forge a new place for themselves in a world that may no longer need them.

But change is not easy for everyone. There are those who will stop at nothing— not even violence—to keep Pern and its people pure. And now a brand-new danger looms from the skies . . . and threatens a catastrophe of unimaginable proportions.

Once again, the world looks to the dragons and their riders to solve the crisis and save the world. But now, as the friendship of F'lessan and Tia begins to bloom into something more, unforeseen tragedy strikes: a tragedy destined to forever change the future—not just of the two young lovers, but of every human and dragon on Pern . . .
A Gift of Dragons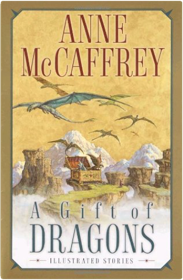 Anne McCaffrey
For more than thirty years, Pern has conjured visions of brave men and women mounted upon the backs of dragons. As anyone knows who has been touched by the storytelling magic of Anne McCaffrey, to read of the exotic world of Pern is to inhabit it—and to experience its extraordinary dragons is to soar aloft with them and share their dazzling adventures.

Now, A Gift of Dragons brings together three beloved stories and a thrilling new tale of Pern in a single volume illustrated with beautiful artwork by Tom Kidd. In "The Smallest Dragonboy," Keevan is the youngest dragonrider candidate, determined to impress a dragon when the next clutch of eggs hatches. But what transpires will surprise everyone—Keevan most of all. In "The Girl Who Heard Dragons," a young girl's rare ability to communicate with dragons puts her family in danger and will bring her face to face with her greatest fears—and with her most secret desire. The "Runner of Pern" is a girl named Tenna, who follows family tradition by delivering messages—and who will find her destiny on the mossy traces that runners have used for centuries under the dragon-filled sky. And finally, a very special gift: an exciting new Pern adventure, published here for the first time, fresh from the imagination of Anne McCaffrey.
The Dragonriders of Pern: Dragonflight Dragonquest The White Dragon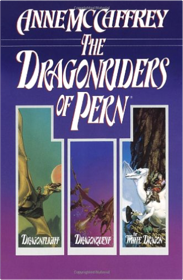 Anne McCaffrey
NEW YORK TIMES BESTSELLER • Together in one volume—the first three books in the world's most beloved science-fiction series!

DRAGONFLIGHT

On a beautiful world called Pern, an ancient way of life is about to come under attack. Lessa is an outcast survivor—her parents murdered, her birthright stolen—a strong young woman who has never stopped dreaming of revenge. But when an ancient threat reemerges, Lessa will rise—upon the back of a great dragon with whom she shares a telepathic bond more intimate than any human connection. Together, dragon and rider will fly, and Pern will be changed forever.

DRAGONQUEST

Since Lessa and Ramoth, her golden queen dragon, traveled into the past to bring forward a small army of dragons and riders to save their world from deadly alien spores, fear and desperation have spread across the land. But while the dragonriders struggle with threats both human and otherworldly, a young rider named F'nor and his brown dragon, Canth, hatch a bold plan to destroy the alien scourge at its source—the baleful Red Star that fills the heavens and promises doom to all. 

THE WHITE DRAGON

Never in the history of Pern has there been a dragon like Ruth. Mocked by other dragons for his small size and pure white color, Ruth is smart, brave, and loyal—qualities that he shares with his rider, the young Lord Jaxom. Unfortunately, Jaxom is also looked down upon by his fellow lords, and by other riders as well. His dreams of joining the dragonriders in defending Pern are dismissed. What else can Jaxom and Ruth do but strike out on their own, pursuing in secret all they are denied? But in doing so, the two friends will find themselves facing a desperate choice—one that will push their bond to the breaking point . . . and threaten the future of Pern itself.
Freedom's Landing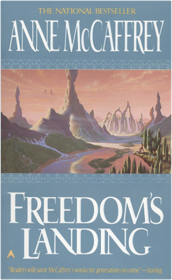 Anne McCaffrey
Kristin Bjornsen's normal life is irrevocably changed by the arrival of Catteni slaving ships, and in the wake of her people's capture, she begins a desperate fight for freedom. Reprint. PW. AB.
Freedom's Choice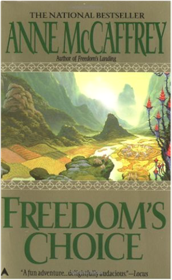 Anne McCaffrey
In Freedom's Landing, bestselling author Anne McCaffrey created a new world that human slaves were forced to colonize. In time, this new world became more thatn a home—it became something to fight for.

But now Kris Bjornsen and her comrades have found evidence of another race on thier planet. Are they ancients, long dead and gone? Or could they still exist...to join their fight?
Freedom's Challenge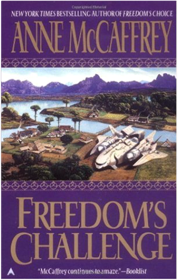 Anne McCaffrey
In Freedom's Landing, a galactic invasion forced thousands of humans to colonize a new planet. In Freedom's Choice, human Kris Bjornsen and her comrades found new hope for rebellion.

Now, in Freedom's Challenge, Kris and her Catteni lover Zainal prepare to face danger and pain, in the final fight...for liberty.

"Interesting characters...space opera action!"—Locus

"A satisfying culmination to a saga of desperate courage and the desire for freedom."—Library Journal

"Rip-roaring adventure no science fiction fan could possibly resist."—Romantic Times

* The thrilling follow-up to McCaffrey's national bestsellers, Freedom's Landing and Freedom's Choice

"Rousing, fast paced and riveting. McCaffrey continues to amaze..." —Booklist
Freedom's Ransom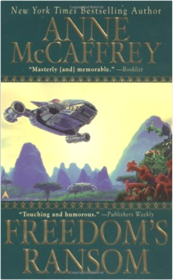 Anne McCaffrey
The surviving colonists of the planet Botany have conquered the alien invaders who enslaved them. But their ravaged world needs technology. Planet Earth needs food. And now the survivors need to decide what kind of world they will become.
The Planet Pirates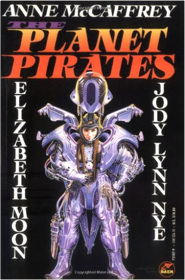 Anne McCaffrey, Jody Lynn Nye, Elizabeth Moon
The Complete Saga in One Huge Volume

Two amazing women: Sassinak, who went from slave to Fleet Officer; and Lunzie, who spent a century in coldsleep. When they team up to save a confederation of worlds, the galaxy will never be the same.
The Rowan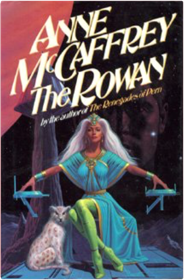 Anne McCaffrey
The Rowan was one of the strongest Talents ever born, but she was also lonely and without family, friends —or love. Then a telepathic message came from a distant world facing an alien threat, a message sent by an unknown Talent named Jeff Raven, and be it power, danger, or love—the Rowan is about to meet her match.
The Wings of Pegasus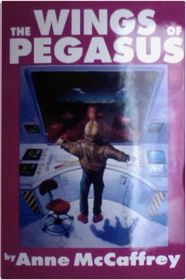 Anne McCaffrey
They were four extroardinary women who read minds, healed bodies, diverted disasters, foretold the future—and became pariahs in their own land. A talented, elite cadre, they stepped out of the everyday human race...to enter their own!

From the Paperback edition.
Pegasus in Flight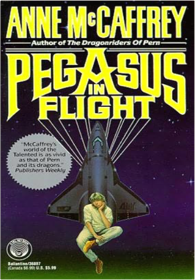 Anne McCaffrey
As director of the Jerhattan Parapsychic Center, telepath Rhyssa Owen coordinated the job assignments for psychically gifted Talents. And though she had her hands full dealing with the unreasonable demand for kinetics to work on the space platform that would be humankind's stepping-stone to the stars, she was always ready to welcome new Talents to the Center.

Feisty and streetwise, twelve-year-old Tirla used her extraordinary knack for languages to eke out a living in the Linear developments, where the poor struggled to make ends meet and children were conscripted or sold into menial work programs. Young Peter, paralyzed in a freak accident, hoped someday to get into space where zero gravity would enable him to function more easily. Both desperately needed help only other Talents could provide.

With the appearance in her life of one extraordinary man with no measurable Talent at all, Rhyssa suddenly found herself questioning everything she thought she knew about her people. And when two Talented children were discovered to have some very unusual — and unexpected — abilities, she realized that she would have to reassess the potential of all Talentkind...
Damia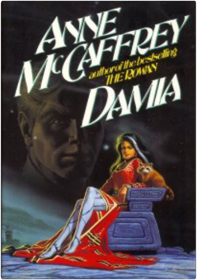 Anne McCaffrey
In the sequel to The Rowan, Damia and Afra must find a way to save their planet when Deneb's early-warning system detects an incoming alien armada. 100,000 first printing. $90,000 ad/promo.
Damia's Children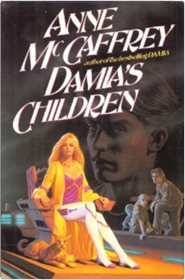 Anne McCaffrey
Although Damia had used her inherited psychic Talent to deflect most of the alien invasion on the human worlds, she did not exterminate the enemies, leaving her children to confront the danger in an intense final battle of powers. 100,000 first printing. $80,000 ad/promo.
Lyon's Pride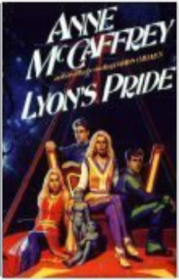 Anne McCaffrey
Rowan, her daughter and son-in-law, Damia and Afra, and their children must use their extraordinary telepathic abilities to battle the alien Hivers in outer space.
The Tower and the Hive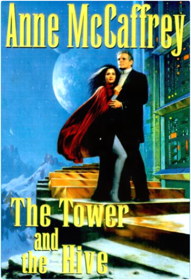 Anne McCaffrey
The long-awaited final volume in the New York Times bestselling Rowan saga.

For generations, the descendents of the powerful telepath known as the Rowan have used their various Talents to help mankind—some are powerful telepaths, others can teleport through space, others are empathic healers. The clan has grown powerful. They have led Earth to ally itself with the alien Mrdini, and together the two races have held back the predatory Hivers, a deadly insectoid species that kills all life it finds.

Like all powerful families, the Rowan clan has also made enemies. There are those who say the treaties with the Mrdini gave away too much—especially, that the Mrdini get more than their fair share of new living space as habitable planets are discovered—that the Hivers should have been exterminated by now, and that far too much power is concentrated in one family.

The clan has two goals to keep the peace: to help the Mrdini control population growth, so that newly discovered planets are distributed more evenly, and to put a final halt to Hiver advances. They are confident of success—if they can survive sabotage and assassination attempts aimed at destroying all they have worked for.

"McCaffrey continues to hone and extend this universe, which has become more convincing with each novel." -Booklist
Pegasus in Space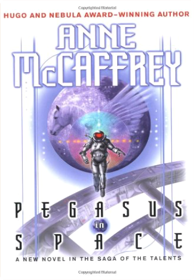 Anne McCaffrey
In a triumphant career spanning more than thirty years, Anne McCaffrey has won the acclaim of critics, the devotion of millions of fans, and awards too numerous to mention. Her bestselling Dragonriders of Pern® series is counted among the masterpieces of modern science fiction, a work whose popularity continues to grow as new generations of readers discover the literary magic only Anne McCaffrey can provide. Now that magic is back, displayed as breathtakingly as ever in the exciting and long-awaited addition to McCaffrey's classic Pegasus series—and the perfect link to her bestselling Tower and Hive saga . . .

PEGASUS IN SPACE

For an overpopulated Earth whose resources are strained to the breaking point, there is only one place to look for relief: straight up. With the successful completion of the Padrugoi Space Station, humanity has at last achieved its first large-scale permanent presence in space. Additional bases are feverishly being built on the Moon and on Mars, stepping stones to the greatest adventure in all history: the colonization of alien worlds. Already long-range telescopes have identified a number of habitable planets orbiting the stars of distant galaxies. Now it's just a question of getting there.

But there are those who, for selfish motives of their own, want Padrugoi and the other outposts to fail. People who will stop at nothing to maintain their power or to revenge its loss. Standing in their way are the Talented, men and women gifted with extraordinary mental powers that have made them as feared as they are respected—and utterly indispensable to the colonization effort.

There is Peter Reidinger, a teenage paraplegic who happens to be the strongest telekinetic ever, his mind capable of teleporting objects and people thousands of miles in the blink of an eye. Yet all his power cannot repair his damaged spine or allow him to feel the gentle touch of a loved one . . . Rhyssa Owen, the powerful telepath and mother hen to Peter and the rest of her "children"—and a fierce, unrelenting fighter against the prejudice that would deny the Talented the right to lead happy and productive lives . . . and Amariyah, an orphan girl who loves two things in the world above all others: gardening and Peter Reidinger. And woe to anyone who harms either one of them—for the young girl's talent may prove to be the most amazing of all.

Now, as sabotage and attempted murder strike the Station, it's up to the Talented to save the day. Only who's going to save the Talented?
Dragonsblood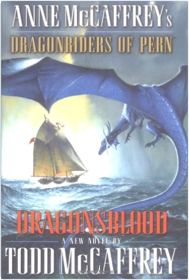 Todd J. Mccaffrey
In Dragon's Kin, bestselling author Anne McCaffrey did the unthinkable: for the first time ever, she invited another writer to join her in the skies of her most famous fictional creation. That writer was her son, Todd McCaffrey. Together, they penned a triumphant new chapter in the annals of the extraordinarily popular Dragonriders of Pern. Now, for the first time, Todd McCaffrey flies alone. And Dragonsblood is proof that the future of Pern is in good hands. After all, dragons are in his blood. . . .

Never in the dramatic history of Pern has there been a more dire emergency than that which faces the young dragonrider Lorana. A mysterious fatal illness is striking dragons. The epidemic is spreading like wildfire . . . and the next deadly cycle of Threadfall is only days away. Somehow, Lorana must find a cure before the dragons–including her own beloved Arith–succumb to the sickness, leaving Pern undefended.

The lyrics of an all-but-forgotten song seem to point toward an answer from nearly five hundred years in the past, when Kitti Ping and her daughter Wind Blossom bred the first dragons from their smaller cousins, the fire-lizards. No doubt the first colonists possessed the advanced technology to find the cure for which Lorana seeks, but over the centuries, that knowledge has been lost.
Or has it?

For in the distant past, an aged Wind Blossom worries that the germs that affect the fire-lizards may one day turn on larger prey–and unleash a plague that will destroy the dragons, Pern's only defenders against Thread. But as her people struggle to survive, Wind Blossom has neither the time nor the resources to expend on a future that may never arrive–until suddenly she uncovers evidence that her worst fears will come true.

Now two brave women, separated by hundreds of years but joined by bonds transcending time, will become unknowing allies in a desperate race against sickness and Threadfall, with nothing less than the survival of all life on Pern at stake.
Zondervan Handbook of Christian Beliefs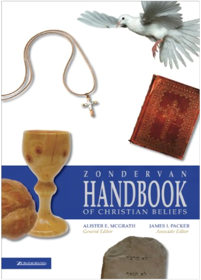 Alister E. McGrath, James I. Packer
Zondervan edition of a well-established, highly-regarded handbook, fully revised, restructured, redesigned and rewritten for a new generation of readers.
The Crystal Star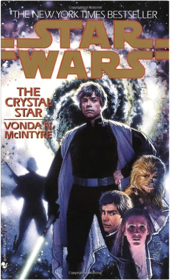 Vonda McIntyre
Hugo and Nebula award-winning author Vonda N. McIntyre continues the bestselling Star Wars saga as the ultimate space adventure unfolds in The Crystal Star.

Princess Leia's children have been kidnapped. Along with Chewbacca and Artoo-Detoo, she follows the kidnappers' trail to a disabled refugee ship, from which children are also missing. Here she learns of a powerful Imperial officer with a twisted plan to restore the Empire. Meanwhile, Han Solo and Luke Skywalker are cut off from Leia by the death of a nearby star, which has caused a disruption in the Force. They have gone to the planet Crseih to investigate a report of a lost group of Jedi. Instead they find a charismatic alien named Waru whose miraculous healing powers have attracted a fanatic following. As Leia follows the path of her children across space, Luke and Han draw closer to the truth behind Waru's sinister cult. Together they will face an explosive showdown that will decide the survival of the New Republic . . . and the universe itself!
Harpist in the Wind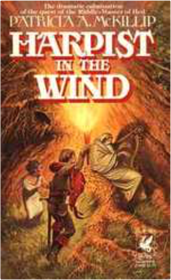 Patricia A. McKillip
In the midst of conflict and unrest the Prince of Hed solves the puzzle of his future when he learns to harp the wind, discovers who the shape changers are, and understands his own relationship to Deth, harpist of the wizard Ohm.
Heir of Sea and Fire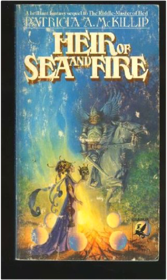 Patricia A. McKillip
By the vow of her father and her own desire, Raederle was pledged to Morgon, Riddle-Master of Hed. But a year had passed since Morgon disappeared on his search for the High One at Erlenstar Mountain, and rumors claimed he was dead.
Raederle set out to learn the truth for herself, though her small gift of magic seemed too slight for the perils she must face. The quest led through strange lands and dangerous adventures. Only her growing powers enabled her at last to reach Erlenstar Mountain. And there she discovered what she could not bear to accept.
Accompanied by Deth, the High One's Harper, she fled. And behind them came a pursuer whose name was Morgon, bent on executing a grim destiny upon Raederle and Deth.
Her only hope lay in summoning the Hosts of the Dead, led by the King whose skull she bore . . .
The Riddle-Master of Hed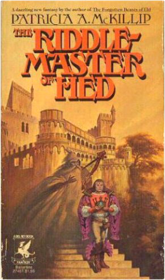 Patricia A. McKillip
Long ago, the wizards had vanished from the world, and all knowledge was left hidden in riddles. Morgon, prince of the simple farmers of Hed, proved himself a master of such riddles when he staked his life to win a crown from the dead Lord of Aum.
But now ancient, evil forces were threatening him. Shape changers began replacing friends until no man could be trusted. So Morgon was forced to flee to hostile kingdoms, seeking the High One who ruled from mysterious Erlenstar Mountain.
Beside him went Deth, the High One's Harper. Ahead lay strange encounters and terrifying adventures. And with him always was the greatest of unsolved riddles — the nature of the three stars on his forehead that seemed to drive him toward his ultimate destiny.
The Book of Atrus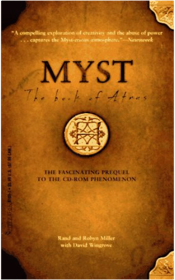 Rand Miller, Robyn Miller, David Wingrove
Based on the best-selling CD-ROM game, a fantasy novel fills out the lives of the game's characters, tracing the strange apprenticeship of Atrus to his father, Gehn, who wields the power to create worlds. Reprint.
Programming the TI-83 Plus/TI-84 Plus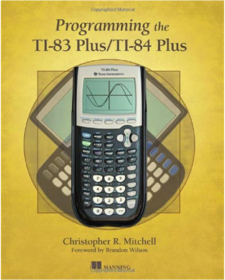 Christopher R. Mitchell
The TI 83+ and TI 84+ are more than just powerful graphing calculators: they're great platforms for learning to program by creating math and science programs, practical utilities, and even games. The TI-BASIC language is built in ? even those who know absolutely nothing about computer programming have everything they need to get started.

Programming the TI 83+/84+ introduces students, teachers, and professionals to programming with the TI-83+ and TI-84+ graphing calculators. This fun, easy-to-read book immediately dives into programming and teaches readers to think like a programmer as they use the TI-BASIC language to design and write their own utilities, games, and math programs. They'll also discover tricks to customize, slim down, and speed up their programs as they unlock the full potential of their calculators.

Purchase includes free PDF, ePub, and Kindle eBooks downloadable at manning.com.
The Warlord of the Air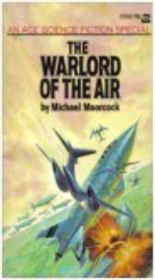 Michael. Moorcock
Ace #87060, 1971. First printing in VG+ condition. Diagonal, 1" crease at the lower right corner of the front wrapper.
Transactions on Computational Science XIV: Special Issue on Voronoi Diagrams and Delaunay Triangulation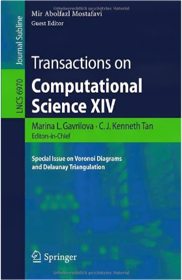 Mir Abolfazl Mostafavi, Marina Gavrilova, C.J. Kenneth Tan
The 14th issue of the Transactions on Computational Science journal contains nine papers, all revised and extended versions of papers presented at the International Symposium on Voronoi Diagrams 2010, held in Quebec City, Canada, in June 2010. The topics covered include: the development of new generalized Voronoi diagrams and algorithms including round-trip Voronoi diagrams, maximal zone diagrams, Jensen-Bregman Voronoi diagrams, hyperbolic Voronoi diagrams, and moving network Voronoi diagrams; new algorithms based on Voronoi diagrams for applications in science and engineering, including geosensor networks deployment and optimization and homotopic object reconstruction; and the application of Delaunay triangulation for modeling and representation of Cosmic Web and rain fall distribution.
The Darwin Awards III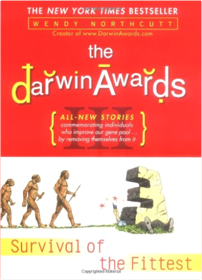 Wendy Northcutt
Honoring those who improve our gene pool by inadvertently removing themselves fromit, The Darwin Awards III includes more than one hundred brand new, hilariously macabre mishaps and misadventures.

From a sheriff who inadvertently shot himself twice, to the insurance defrauder who amputated his leg with a chainsaw; from a farmer who avoided bee stings by sealing his head in a plastic bag to the man crushed by the branch he just trimmed, The Darwin Awards III proves again that when it comes to stupidity, no species does it like we do.

Featuring scientific and safety discussions and filled with illustrations depicting inspiring examples of evolution in action, The Darwin Awards III shows once more how uncommon common sense still is.
Big Blast of Science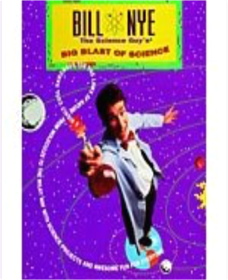 Bill Nye
Free standard shipping - Popular TV host and scientist Bill Nye takes students on a wacky tour of science discoveries and experiments in his book "Big Blast of Science." Billed as a cool handbook for laws of nature from molecules to the Milky Way, the book covers Light, Matter, Heat, Electricity, Magnetism, Outer Space and more. Activities are simple to conduct with on-hand materials. Both presentation and topics are current and fun. Grades 5 and up. 172 pp., softcover.
Bill Nye the Science Guy's Consider the Following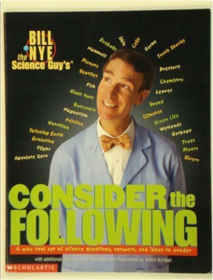 Bill Nye
Nonfiction information on science as introduced by the host of "Disney Presents Bill Nye the Science Guy". Topics covered include what keeps airplanes from falling from the sky and why we hear echoes. Color illustrations accompany the text.
Let the Trumpet Sound: A Life of Martin Luther King, Jr.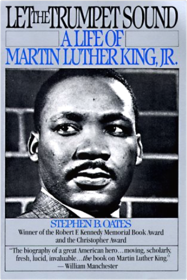 Stephen B. Oates
Winner of the Robert F. Kennedy Memorial Book Award and the Christopher Award, this brilliant examination of the life of Martin Luther King, Jr. portrays a very real man and his dream that shaped America's history.
City Break: Tallinn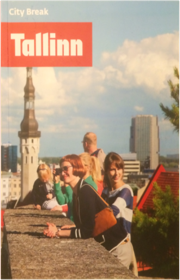 Tallinn City Tourist Office, Convention Bureau
Business Model Generation: A Handbook for Visionaries, Game Changers, and Challengers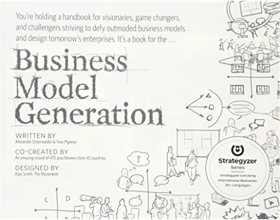 Alexander Osterwalder, Yves Pigneur
Business Model Generation is a handbook for visionaries, game changers, and challengers striving to defy outmoded business models and design tomorrow's enterprises. If your organization needs to adapt to harsh new realities, but you don't yet have a strategy that will get you out in front of your competitors, you need Business Model Generation.

Co-created by 470 "Business Model Canvas" practitioners from 45 countries, the book features a beautiful, highly visual, 4-color design that takes powerful strategic ideas and tools, and makes them easy to implement in your organization. It explains the most common Business Model patterns, based on concepts from leading business thinkers, and helps you reinterpret them for your own context. You will learn how to systematically understand, design, and implement a game-changing business model—or analyze and renovate an old one. Along the way, you'll understand at a much deeper level your customers, distribution channels, partners, revenue streams, costs, and your core value proposition.

Business Model Generation features practical innovation techniques used today by leading consultants and companies worldwide, including 3M, Ericsson, Capgemini, Deloitte, and others. Designed for doers, it is for those ready to abandon outmoded thinking and embrace new models of value creation: for executives, consultants, entrepreneurs, and leaders of all organizations. If you're ready to change the rules, you belong to "the business model generation!"
Cyndere's Midnight: A Novel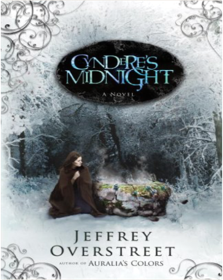 Jeffrey Overstreet
When a bloodthirsty beastman discovers Auralia's colors, his conscience awakens. When the heiress of a powerful kingdom risks everything to help him, their lives—and the lives of a kingdom—hang in the balance.

"Cyndere walked down to the water to make her daily decision — whether to turn and go back into House Bel Amica, or to climb old Stairway Rock and throw herself into the sea…"

In Cyndere's Midnight, the power of Auralia's colors brings together a bloodthirsty beastman and a grieving widow in a most unlikely relationship… one that not only will change their lives, but could also impact the four kingdoms of The Expanse forever.

Jordam is one of four ferocious brothers from the clan of cursed beastmen. But he is unique: The glory of Auralia's colors has enchanted him, awakening a noble conscience that clashes with his vicious appetites.

Cyndere, heiress to a great ruling house, and her husband Deuneroi share a dream of helping the beastmen. But when Deuneroi is killed by the very people he sought to help, Cyndere risks her life and reputation to reach out to Jordam. Beside a mysterious well–an apparent source of Auralia's colors–a beauty and a beast form a cautious bond. Will Jordam be overcome by the dark impulse of his curse, or stand against his brothers to defend House Abascar's survivors from a deadly assault?

Critics hailed Jeffrey Overstreet's first fantasy novel, Auralia's Colors, as "exceptionally well crafted," "beautiful," and "masterfully told." Now he continues weaving this fantastic tapestry with an enchanting fairy tale for ambitious imaginations of all ages.
The Fork, the Witch, and the Worm: Tales from Alagaësia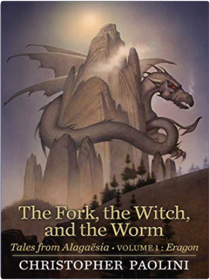 Christopher Paolini
The internationally bestselling fantasy sensation is back, with brand-new stories set in the world of Eragon and the Inheritance Cycle!

A wanderer and a cursed child. Spells and magic. And dragons, of course. Welcome back to the world of Alagaësia.

It's been a year since Eragon departed Alagaësia in search of the perfect home to train a new generation of Dragon Riders. Now he is struggling with an endless sea of tasks: constructing a vast dragonhold, wrangling with suppliers, guarding dragon eggs, and dealing with belligerent Urgals and haughty elves. Then a vision from the Eldunarí, unexpected visitors, and an exciting Urgal legend offer a much-needed distraction and a new perspective.

This volume features three original stories set in Alagaësia, interspersed with scenes from Eragon's own unfolding adventure. Included is an excerpt from the memoir of the unforgettable witch and fortune-teller Angela the herbalist . . . penned by Angela Paolini, the inspiration for the character, herself!

Relish the incomparable imagination of Christopher Paolini in this thrilling new collection of stories based in the world of the Inheritance Cycle. Includes four new pieces of original art by the author.
Eragon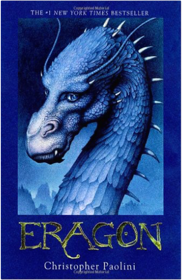 Christopher Paolini
Now in paperback! Fifteen-year-old Eragon believes that he is merely a poor farm boy—until his destiny as a Dragon Rider is revealed. Gifted with only an ancient sword, a loyal dragon, and sage advice from an old storyteller, Eragon is soon swept into a dangerous tapestry of magic, glory, and power. Now his choices could save—or destroy—the Empire.

A New York Times Bestseller

A USA Today Bestseller

A Wall Street Journal Bestseller

A Book Sense Bestseller
Eldest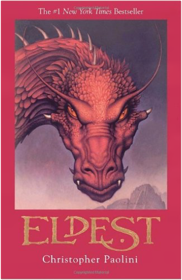 Christopher Paolini
Darkness falls…despair abounds…evil reigns…

Eragon and his dragon, Saphira, have just saved the rebel state from destruction by the mighty forces of King Galbatorix, cruel ruler of the Empire. Now Eragon must travel to Ellesmera, land of the elves, for further training in the skills of the Dragon Rider: magic and swordsmanship. Soon he is on the journey of a lifetime, his eyes open to awe-inspring new places and people, his days filled with fresh adventure. But chaos and betrayal plague him at every turn, and nothing is what it seems. Before long, Eragon doesn't know whom he can trust.

Meanwhile, his cousin Roran must fight a new battle–one that might put Eragon in even graver danger.

Will the king's dark hand strangle all resistance? Eragon may not escape with even his life. . . .

Praise for Eragon:
"Unusual, powerful . . . fresh and fluid. An impressive start to a writing career that's sure to flourish." –Booklist, Starred
"Christopher Paolini make[s] literary magic with his precocious debut." –People
"The new 'It' book of children's lit." –U.S. News & World Report
"An auspicious beginning to both career and series." –Publishers Weekly

A #1 New York Times Bestseller
A #1 Publishers Weekly Bestseller
A USA Today Bestseller
A Wall Street Journal Bestseller
A Book Sense Book of the Year
A #1 Book Sense Selection

From the Hardcover edition.
Brisingr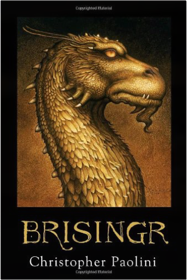 Christopher Paolini
OATHS SWORN . . . loyalties tested . . . forces collide.

Following the colossal battle against the Empire's warriors on the Burning Plains, Eragon and his dragon, Saphira, have narrowly escaped with their lives. Still there is more at hand for the Rider and his dragon, as Eragon finds himself bound by a tangle of promises he may not be able to keep.

First is Eragon's oath to his cousin Roran: to help rescue Roran's beloved, Katrina, from King Galbatorix's clutches. But Eragon owes his loyalty to others, too. The Varden are in desperate need of his talents and strength—as are the elves and dwarves. When unrest claims the rebels and danger strikes from every corner, Eragon must make choices— choices that take him across the Empire and beyond, choices that may lead to unimagined sacrifice.

Eragon is the greatest hope to rid the land of tyranny. Can this once-simple farm boy unite the rebel forces and defeat the king?
Inheritance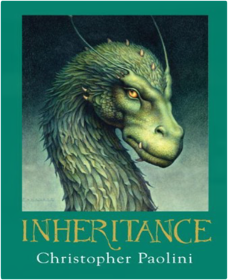 Christopher Paolini
Not so very long ago, Eragon—Shadeslayer, Dragon Rider—was nothing more than a poor farm boy, and his dragon, Saphira, only a blue stone in the forest. Now the fate of an entire civilization rests on their shoulders.

Long months of training and battle have brought victories and hope, but they have also brought heartbreaking loss. And still, the real battle lies ahead: they must confront Galbatorix. When they do, they will have to be strong enough to defeat him. And if they cannot, no one can. There will be no second chances.

The Rider and his dragon have come further than anyone dared to hope. But can they topple the evil king and restore justice to Alagaësia? And if so, at what cost?

This is the much-anticipated, astonishing conclusion to the worldwide bestselling Inheritance cycle.

Sneak Peek at Chapter TItles from Inheritance
Mooneater
To Feed a God
Black-Shrike-Thorn-Cave
A Crown of Ice and Snow
A Cradle Song
Dancing with Swords
A Sea of Nettles
No Honor, No Glory, Only Blisters in Unfortunate Places
The Hall of the Soothsayer
Burrow Grubs
The Ron Paul Family Cookbook 2012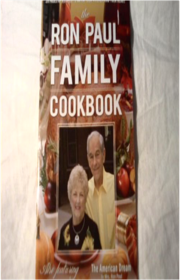 Ron Paul, Carol Paul
The Ron Paul family cookbook!!!!! 2012 edition; 28 pages of family recipes along with a special postscript written by Mrs Carol Paul:" The American Dream". Contains many photos of the Paul family and their supporters and great recipes like Banana nut bread,Oreo Cake, peanut butter cookies, and shrimp casserole. Perfect for the true Ron Paul supporter...Ron Paul is love.
B Flat Trumpet / Cornet: Book 2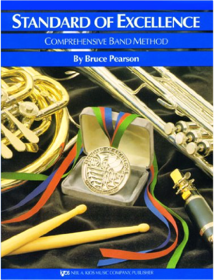 Bruce Pearson
The Standard of Excellence Comprehensive Band Method Books 1 and 2 combine a strong performance-centered approach with music theory, music history, ear training, listening composition, improvisation, and interdisciplinary and multicultural studies. The result is the most complete band method available anywhere.

Full color drawings and color-coding of important text and music motivate and inform.
Three starting systems help ensure positive results in any beginning situation.
FOR ... ONLY exercises (i.e. FOR FLUTES ONLY) offer idiomatic solutions to the unique challenges of each instrument.
Excellerators (advanced supplemental exercises) reinforce and enrich performance basics.
A nine page FOR OBOES ONLY starting system gives beginners a solid foundation for learning in the full band setting.
Expanded French Horn and Percussion books, including a separate book for Timpani & Auxiliary Percussion, address the unique needs of beginners on these instruments.
A comprehensive,totally-correlated Electric Bass book offers expanded opportunities for student involvement.
Music from over 20 countries, with correlated enrichments, encourages multicultural study.
Achievement Lines and GO FOR EXCELLENCE! test lines ensure objective assessment of students' accomplishments.
A built-in reward system motivates students and encourages musical growth.
Expanded 48 page part books (instead of the usual 32 pages) provide added reinforcement of musical skills.
600-plus page full Conductor Scores contain Objectives for every line of music, Director tips, extended reference articles, duplicable worksheets and quizzes, and theory, listening, composing, improvisation, geography, foreign language, history, and other interdisciplinary Activities for Excellence.
W23TP - Standard of Excellence Book 3 Trumpet/Cornet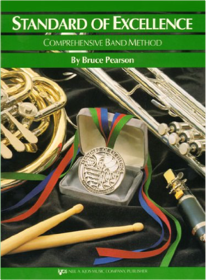 Bruce Pearson
Standard of Excellence 1996 Book 3 Bb Trumpet/Cornet. Comprehensive Band Method
Inception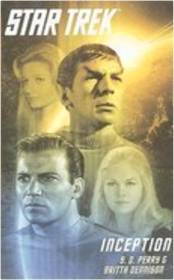 Gene Roddenberry,Britta Dennison,S D Perry, S. D. Perry
Shadows of the Empire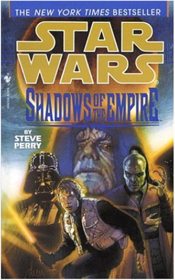 Steve Perry
Shadows of the Empire illuminates the shadowy outlines of a criminal conspiracy that exists in the background of the events in the movies, ruled by a character new to us. Prince Xizor is a mastermind of evil who dares to oppose one of the best-known fictional villains of all time: Darth Vader. The story involves all the featured Star Wars movie characters, plus Emperor Palpatine and, of course, Lord Vader himself.
The Fountains of Peterhof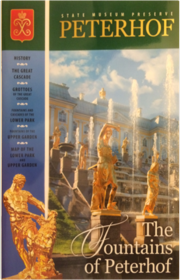 State Museum Preserve Peterhof
The Great Peterhof Palace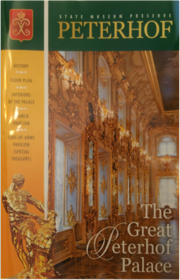 State Museum Preserve Peterhof
Rincewind the Wizzard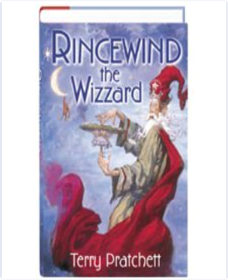 Terry Pratchett
In the squalid, crime infested city of Ankh-Morpork - bifurcated seaport capital and oldest city of Discworld - one lives either by the sword or in the shadows...
Ultimate Visual Dictionary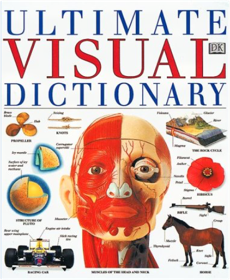 DK Publishing
From the smallest cells to the largest planets, this ambitious dictionary presents more than 30,000 subjects and their parts, with clear labels and annotation. Comprehensive coverage of the natural world, physical sciences, technology, transportation, the arts, architecture, music, and sports is given in graphic detail.
Knowing Jesus: 150 Reflections on the Life and Teaching of Christ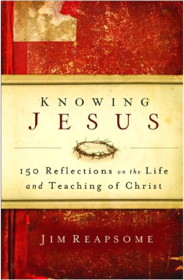 Jim Reapsome
In this unique devotional, readers will find more than just pious platitudes to start the day. They'll ponder the question of what Jesus has to say to his followers living in a deeply troubled and hurting world. They'll explore some of his most important teachings. And they'll see how Jesus calls each of us to embrace his message and make it come alive in our lives. Anyone looking for a renewed passion for Jesus's message and a deeper understanding of his life will find both here.
Honest Graft : The World of George Washington Plunkitt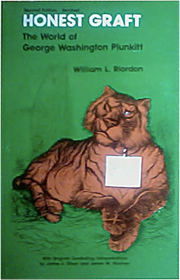 William L. Riordon, James Olson, James S. Olson
William L. Riordon's compiling and embroidering of Boss Plunkitt's boastful comments on machine politics constitutes a minor classic in American social history. in an introduction to this edition of the political boss's remarks, James S. Olson, chairman of the history department at Sam Houston State University, and James W. Mooney of American University engage in a provocative exchange over how the boss mentality as Plunkitt expressed it is to be judged. Thereby they complicate and enrich a reader's perception of the practical devices and ethical ambiguities of popular politics.

"Tammany Hall was far more than a disinterested detached city government for several million poor, working-class New Yorkers. It was also a successful city government delivering municipal services, a social welfare agency assisting the immigrant poor and their children in adjusting to the new country, a political interest group giving working-class people at least a modest voice in an economic world increasingly dominated by rich corporations."
—James S. Olson

"In essence: the machine politicos, for all their genuine resonance with their constituencies, saw the average voter as a creature of appetite; the scientific progressives, for all their hauteur, expected something better of the public and were prepared to work for it."
—James W. Mooney
Harry Potter and the Order of the Phoenix
J. K. Rowling
I say to you all, once again—in the light of
Lord Voldemort's return, we are only as strong
as we are united, as weak as we are divided.
Lord Voldemort's gift for spreading discord and
enmity is very great. We can fight it only by showing
an equally strong bond of friendship and trust.

So spoke Albus Dumbledore at the end of Harry Potter's fourth year at Hogwarts. But as Harry enters his fifth year at wizard school, it seems those bonds have never been more sorely tested. Lord Voldemort's rise has opened a rift in the wizarding world between those who believe the truth about his return, and those who prefer to believe it's all madness and lies—just more trouble from Harry Potter.

Add to this a host of other worries for Harry…
• A Defense Against the Dark Arts teacher with a personality like poisoned honey
• A venomous, disgruntled house-elf
• Ron as keeper of the Gryffindor Quidditch team
• And of course, what every student dreads: end-of-term Ordinary Wizarding Level exams

…and you'd know what Harry faces during the day. But at night it's even worse, because then he dreams of a single door in a silent corridor. And this door is somehow more terrifying than every other nightmare combined.

In the richest installment yet of J. K. Rowling's seven-part story, Harry Potter confronts the unreliability of the very government of the magical world, and the impotence of the authorities at Hogwarts.

Despite this (or perhaps because of it) Harry finds depth and strength in his friends, beyond what even he knew; boundless loyalty and unbearable sacrifice.

Though thick runs the plot (as well as the spine), readers will race through these pages, and leave Hogwarts, like Harry, wishing only for the next train back.
Harry Potter and the Half-Blood Prince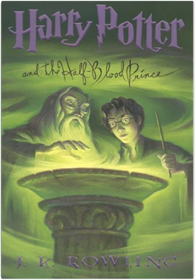 J. K. Rowling
We could tell you, but then we'd have to Obliviate your memory.
Harry Potter and the Deathly Hallows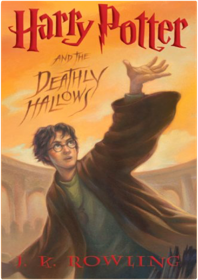 J. K. Rowling
The Deluxe Edition includes an exclusive insert featuring near-scale reproductions of Mary GrandPré's interior art, as well as never-before-seen full-color frontispiece art on special paper. The custom-designed slipcase is foil-stamped and contains a full-cloth case book that has been blind-stamped on front and back cover with foil stamping on the spine.  The book includes full-color endpapers featuring the jacket art from the trade edition and a wraparound jacket featuring art created especially for this edition by Mary GrandPré.
Harry Potter and the Sorcerer's Stone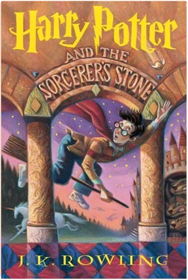 J.K. Rowling
What did Harry Potter know about magic? He was stuck with the decidedly un-magical Dursleys, who hated him. He slept in a closet and ate their leftovers. But an owl messenger changes all that, with an invitation to attend the Hogwarts School for Wizards and Witches, where it turns out Harry is already famous.. . . Full color.
Harry Potter and the Chamber of Secrets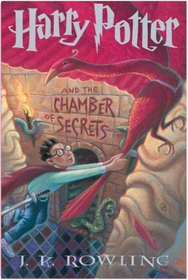 J.K. Rowling
In one of the most hotly anticipated sequels in memory, J.K. Rowling takes up where she left with Harry's second year at the Hogwarts School of Witchcraft and Wizardry. Old friends and new torments abound, including a spirit named Moaning Myrtle who haunts the girl's bathroom, an outrageously conceited professor, Gilderoy Lockheart, and a mysterious force that turns Hogwarts students to stone.
Harry Potter and the Prisoner of Azkaban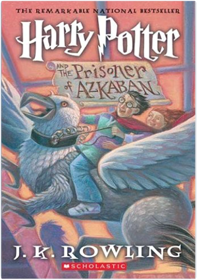 J.K. Rowling, Mary GrandPré
During his third year at Hogwarts School for Witchcraft and Wizardry, Harry Potter must confront the devious and dangerous wizard responsible for his parents' deaths.
Harry Potter and the Goblet of Fire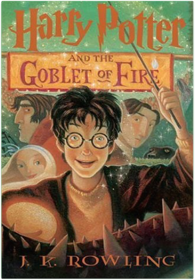 J.K. Rowling
Fourteen-year-old Harry Potter joins the Weasleys at the Quidditch World Cup, then enters his fourth year at Hogwarts Academy where he is mysteriously entered in an unusual contest that challenges his wizarding skills, friendships and character, amid signs that an old enemy is growing stronger.
Special Effects Cookbook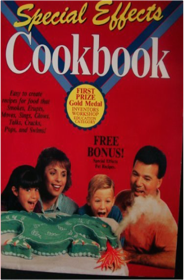 Michael E. Samonek
A truly unique publication, the Special Effects Cookbook offers "safe and easy recipes for food that erupts, moves, sings, glows, talks, snaps, crackles, pops and swims." There are dozens of recipes involving ordinary ingredients but producing extraordinary dishes. "I'm an inventor who likes to cook and watch sci-fi movies," said Mike. "Back in 1992, I was looking for ideas for a cookbook because cookbooks sell well. One day while driving (I always get my best ideas while driving) I came up with the concept of combining movie-type special effects and cooking. "Since the only real culinary special effect that existed at the time was a sparkler stuck in a cupcake - I thought the idea had merit and 500,000 books later and here we are. "The books are a fun way for kids to learn the serious subject of physical science. I get letters from teachers who use the books in class, parents and grandparents buy from me and I'm frequently on TV or in the print media. I have two shows that run on FoodTV that run two or three times per year. "The books have recipes for every holiday and special occasion throughout the year. People usually smile and pay me a nice compliment when they discover I'm the author of the book series." The cookbook appeals to kids by taking traditional recipes and applying a visual effect to the cooking process. Green Dragon's Breath Cake, Beating Heart Cake and Glow In The Dark Gelatin can make children's birthday parties truly memorable. Many recipes are really simple like Monster in the Pop Corn, which simply involves a small wind-up children's toy attached the bottom of the bowl in order make the pop corn wiggle and writhe. The Special Effects Cookbook has even won a Gold Medal in the education category in an inventor's international contest.
Dorothy L. Sayers: The Complete Stories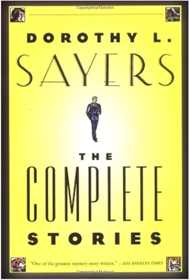 Dorothy L. Sayers
Gathered here for the first time in one volume are all the short stories by the legendary mystery writer Dorothy L. Sayers. In this beguiling collection, Sayers conveys in her incomparable way the gruesome, the grotesque, and the bewitching.

Here is the inimitable aristocrat, Lord Peter Wimsey, one of fiction's most popular detectives of all time, up to his usual exploits as he solves tantalizing puzzles, as only he can. And then there's the clever working-class salesman-sleuth, Montague Egg, who uses his everyday smarts to solve the cases that baffle the professionals.

A sumptuous feast of criminal doings and undoings, Dorothy L. Sayers: The Complete Stories is a mystery lover's treasure trove of the amusing and appalling things that happen on the way to the gallows.
New Testament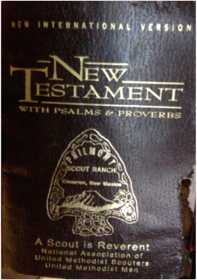 National Association of United Methodist Scouters
Philmont Bible
Stonewolf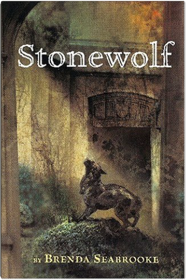 Brenda Seabrooke
Stonewolf: At the Orphanage, all Nicholas ever knew was fear, silence, and hunger. He lay in wait in the bone-rattling cold, trembling, wanting nothing but to avoid Matron and the daily beatings. Nicholas didn't know how long he'd been there, how old he was when he came, or even where he had come from. Nobody spoke his language. One day a stranger named Ranik arrives to whisk him away to a secluded castle. But Nicholas quickly learns that he can't trust his new captors any more than the people at the Orphanage. He is a prisoner and is being kept for a purpose: to unlock secrets buried in his mind. Only years later, with the arrival of a prickly and unusual girl named Larka, do Nicholas's memories start to resurface, and he begins to discover the secrets of his captors, secrets darker than he could have ever imagined. Now, nothing but escape will save him and a legacy he never knew he had. But will the two ophans be able to make it to safety before it's too late? Rated for ages 10 & up.
The Hermitage A Stroll Around the Halls and Galleries An Illustrated Guide-Book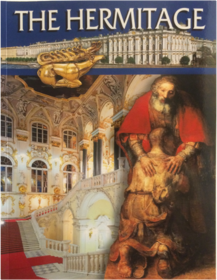 Sophia Kudriavtseva and Tatyana Sergei
The Essential Guide to Vehicles and Vessels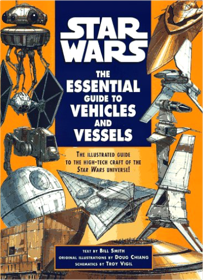 Bill Smith, Doug Chiang, Troy Vigil
"THAT'S NO MOON! IT'S A SPACE STATION."
But it wasn't just any space station—it was the most famous battle station in movie history, the Death Star, just one of the dozens of high-tech marvels that are found in the movies, the books, the comics, the games, and everywhere the Star Wars epic continues.
STAR WARS(c): THE ESSENTIAL GUIDE TO VEHICLES AND VESSELS
* Features detailed data on the most important spaceships, vehicles, and
battle machines in the Star Wars universe.
* Describes the development and historical importance of each vehicle.
* Includes detailed illustrations with each entry for instant visual reference.
* Brings you up-to-date on the latest starcraft technology used by the New
Republic, its allies, and its enemies.
THESE ARE THE SHIPS USED TO TRAVEL, EXPLORE, AND CONQUER THE LENGTH AND BREADTH OF THE STAR WARS GALAXY.
The Essential Guide to Weapons and Technology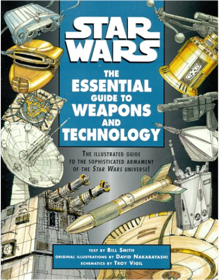 Bill Smith, David Nakabayashi, Troy Vigil
CHOOSE YOUR WEAPON!

If your opponent pulls out a Stokhli Spray Stick, you pull a Heavy Blaster Pistol. That's the way you defend yourself in the Star Wars Universe!

And these are the high-tech weapons found in that famous galaxy long ago and far away. Arm yourself with this comprehensive guide covering everything from the smallest Palm Shooter to the most massive Laser Cannon in the Imperial arsenal.

Discover what separates Luke Skywalker's Lightsaber from Darth Vader's energy blade
Master the workings of Chewbacca's Wookiee Bowcaster
Find out the secret behind a Jawa's trusty Ionization Gun
Match the might of a TIE Fighter Ion Cannon against X-Wing Proton Torpedoes

You'll discover detailed data on every key weapon in the Star Wars universe—from the movies to the books and beyond, including the development and history of each weapon.

DESCRIPTIVE ILLUSTRATIONS FOR EVERY ENTRY!

So don't get caught on the wrong end of a Disruptor or a Ryyk Kerarthorr blade—before your next mission, know the essentials!
Reading for the Common Good: How Books Help Our Churches and Neighborhoods Flourish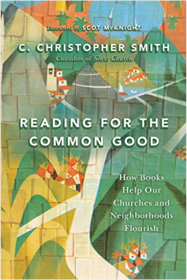 C. Christopher Smith
We have been created to live and work in community. But all too often we see ourselves primarily as individuals and run the risk of working at cross-purposes with the organizations we serve. Living faithfully in a neighborhood involves two interwoven threads: learning and action. In this book C. Christopher Smith, coauthor of Slow Church, looks at the local church as an organization in which both learning and action lie at the heart of its identity. He explores the practice of reading and, in his words, "how we can read together in ways that drive us deeper into action." Smith continues, "Church can no longer simply be an experience to be passively consumed; rather, we are called into the participatory life of a community. Reading is a vital practice for helping our churches navigate this shift." Discover how books can help your churches and neighborhoods bring flourishing to the world.
Vectors: Double Helix #2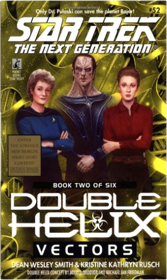 Dean Wesley Smith, Kristine Kathryn Rusch
Like a strand of mutating DNA, a deadly conspiracy winds its way through the entire Alpha Quadrant, just as it stretches across several years of Starfleet history — even to the Cardassian space station that will someday be known as "Deep Space Nine(TM) ."

A virulent plague has stricken Terok Nor, striking down both the enslaved Bajorans and Cardassian oppressors, who blame each other for the growing epidemic. Dr. Katherine Pulaski, late of the "Starship Enterprise(TM)," must work with the tyrannical Gul Dukat, as well as a rebel spy named Kira Nerys, to discover the true source of an infection that threatens them all!
Tolkien's Ordinary Virtues : Exploring the Spiritual Themes of the Lord of the Rings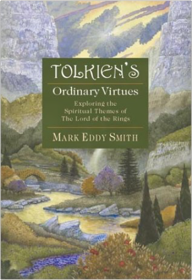 Mark Eddy Smith
"I will take the Ring, though I do not know the way." —Frodo Baggins, at the council of Elrond

"The mere recollection of [this phrase] can move me to tears. I have been reading this tale since I was twelve years old, taking it from my shelf every year or so and returning to Middle-earth . . . . As I get older, and learn more of what sort of person I am, and continue sojourning to the rich soil of the Shire and the high towers of Minas Tirith, I discover that many of my notions of what is good and right and noble in this world have their source in that one." - from the introduction

The Lord of the Rings offers us the essential lessons in living. Here we discover ordinary virtues, like generosity, pity, hospitality and rest. We meet extraordinary people, like Bilbo, Gandalf, Tom Bombadil and Glorfindel. We learn about the roots of destruction in pride and betrayal. And we find the ingredients for success, such as community and sacrifice.

Each of us-even the most simple-is called to a journey. We may be asked to leave behind everything we have grown dependent on. And when this is the case, the tale of Frodo and his friends offers hope that we will be given the strength and the help we need to overcome every obstacle and defeat every foe. This book will help you find the way.

"Writing in graceful, easy prose, Smith invites us to admire Tolkien not only for the epic scope of his imagination but also for the depth of his spiritual insight." David C. Downing, professor of English at Elizabethtown College and author of Planets in Peril and The Most Reluctant Convert

"Mark Eddy Smith's gentle account of Tolkien's ordinary virtues gets to the very quick of the great storyteller's vision." Colin Duriez, author of Tolkien and the Lord of the Rings and The Inkings Handbook
National Geographic Atlas Of The World 7th Edition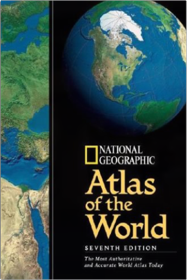 National Geographic Society
Seventh revised edition of an atlas of the world which contains political and physical maps, temperature and rainfall charts and a gazetteer, as well as flags and other information for each country.
Star Wars: I, Jedi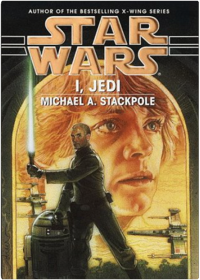 Michael A. Stackpole
From New York Times bestselling author Michael A. Stackpole, one of the acclaimed masters of imaginative fiction, comes a stirring new tale set in the Star Wars universe, the story of Corran Horn, a heroic X-wing pilot who faces the greatest challenge of his life: trying to come to terms with his Jedi heritage and learning to use the Force—without
succumbing to the dark side.

Corran Horn was an officer in the Corellian Security Force before casting his lot with the New Republic. As the grandson of a legendary Jedi hero, he has latent Force powers that have yet to be developed. But he has managed to distinguish himself with Rogue Squadron, the X-wing fighter force that has become the scourge of the Empire and of the pirates that prey on Republic shipping.

When a new pirate band begins terrorizing the space lanes, Rogue Squadron seems at last to have met its match. Led by an ex-Moff in an Imperial-class Star Destroyer, the pirates appear uncannily aware of the squadron's plans and tactics, and are able to detect and escape even the cleverest ambushes. Either there is a security leak...or the pirates have access to a dark and unnatural power that only a trained Jedi could contend with.

Then Corran's wife, Mirax, vanishes on a covert mission to locate the pirates' secret base, and Corran vows to find her. He begins Jedi training at the Jedi academy, hoping to develop his untapped powers. But as he grows
dissatisfied with Luke Skywalker's methods, he will break with the academy before his training is finished.

Calling on his Corellian undercover experience, he infiltrates the pirate organization. His plan is daring and dangerous. He will learn what he can, sabotage what he can, and use every means possible to find his wife. And his very survival may depend on a terrible choice—whether or not to surrender to the dark side.

I, Jedi brings readers into the startling, dramatic journey of a young man with a wild talent who must somehow master those powers within...or be destroyed by them.
Rogue Squadron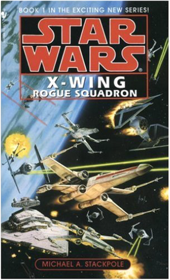 Michael A. Stackpole
They are sleek, swift, and deadly. The are the X-wing fighters. And as the struggle rages across the vastness of space, the fearless men and women who pilot them risk both their lives and their machines. Their mission: to defend the Rebel Alliance against a still-powerful and battle-hardened Imperial foe in a last-ditch effort to control the stars!

Its very name strikes fear into enemy hearts. So when Rebel hero Wedge Antilles rebuilds the legendary Rogue Squadron, he seeks out only the best — the most skilled, the most daring X-wing pilots. Through arduous training and dangerous missions, he weeds out the weak from the strong, assembling a group of hard-bitten warriors willing to fight, ready to die. Antilles knows the grim truth: that even with the best X-wing jockeys in the galaxy, many will not survive their near-suicidal missions. But when Rogue Squadron is ordered to assist in the assault on the heavily fortified Imperial stronghold of Black Moon, even the bravest must wonder if any at all will survive. . . .
Wedge's Gamble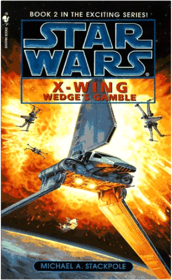 Michael A. Stackpole
Sleek, swift, and deadly, they are the X-wing fighters. And as the battle against the Empire rages across the vastness of space, the pilots risk both their lives and their machines for the cause of the Rebel Alliance. Now they must embark on a dangerous espionage mission, braving betrayal and death on the Imperial homeworld to smash the power of a ruthless foe!

It is the evil heart of a battered and reeling Empire: Coruscant, the giant city-world from whose massive towers the Imperial High Command directs the war. The Rebels will invade this mighty citadel in a daring move to bring the Empire to its knees. But first Wedge Antilles and his X-wing pilots must infiltrate
Coruscant to gain vital intelligence information. Capture means death, or worse—enslavement by the vicious leader known as "Iceheart," Ysanne Isard, now
Emperor in all but name. And one of Rogue Squadron's own is already her slave, a traitor hidden behind a mask of innocence, working to betray both colleagues and the Rebellion itself.
The Bacta War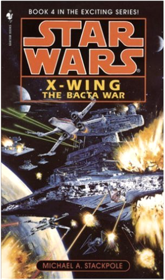 Michael A. Stackpole
When the Alliance Fleet mounts a major campaign against a deadly warlord, tyrant Ysanne Isard has taken control of Thyferra, intending to use its supply of medicinal bacta to destabilize and destroy the New Republic. Undermanned, deprived of Alliance support, Rogue Squadron must oppose Isard's plans, defeat her Star Destroyer fleet, and free Thyferra from her rule in a winner-take-all battle against a seemingly superior force.
Isard's Revenge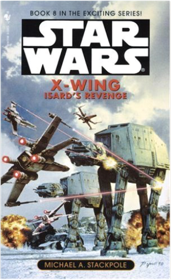 Michael A. Stackpole
Sleek, swift and deadly, the famed X-Wing fighters have earned their reputation as the Rebel Alliance's ultimate strike force the hard way—first in battle, the last line of defense.  Now they must make a deal with the devil herself—an enemy whose ultimate goal is their total annihilation.

It's the kind of mission only Wedge Antilles and the Rogue Squadron would dare to undertake.  Against impossible odds they will stage a daring raid into an enemy stronghold—only to be rescued from certain destruction by an unexpected ally.

Ysanne Isard, the ruthless Imperial commander, has appeared on the scene seemingly from out of nowhere.  Now she proposes a most unusual alliance, offering to help Wedge rescue his captured comrades from Imperial Warlord Admiral Krennel's sadistic prison camp.

But her offer is not without a price.  Wedge must lead Rogue Squadron in Isard's deadly struggle against an enemy made in her own image.  It's an offer Wedge would love to refuse, for Isard is certain to betray them.  But how can they leave their comrades at Krennel's mercy?  The answer is: they can't—even if it means being caught between Krennel's ruthlessness and Isard's treachery.
Webelos Scout Book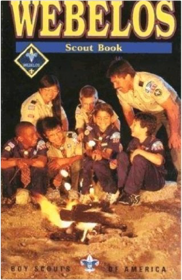 Boy Scouts of America Staff
Webelos Scout Book
Armor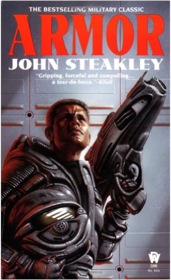 John Steakley
Body armor has been devised for the commando forces that are to be dropped on Banshee-the home of the most implacable of humanity's enemies. A trooper in this armor is a one-man, atomic-powered battle fortress, but he will have to fight a nearly endless horde of berserk, hard-shelled monsters.
Heartless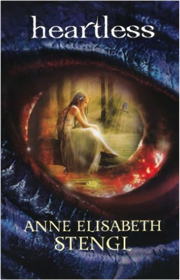 Anne Elisabeth Stengl
Princess Una of Parumvir has come of age and will soon be married. She dreams of a handsome and charming prince, but when the first suitor arrives, she finds him stodgy and boring. Prince Aethelbald from the mysterious land of Farthest shore has traveled far to prove his love and also to bring hushed warnings of danger. A dragon is rumored to be approaching Parumvir. Una, smitten instead with a more dashing prince, refuses Aethelbald's offer and ignores his warnings. Soon the Dragon King himself is in Parumvir, and Una, in giving her heart away unwisely, finds herself in grave danger. Only those courageous enough to risk everything have a hope of fighting off this advancing evil.
Starflower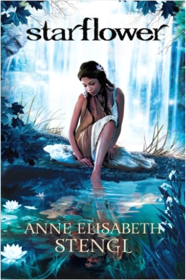 Anne Elisabeth Stengl
"Readers will enjoy this romantic adventure story. . .akin to C.S. Lewis' Narnia series."—Booklist

When a cursed dragon-witch kidnaps the lovely Lady Gleamdren, Eanrin sets boldly forth on a rescue mission. . .and a race against his rival for Gleamdren's favor. Intent upon his quest, the last thing the immortal Faerie needs is to become mixed up with the troubles of an insignificant mortal.

But when he stumbles upon a maiden trapped in an enchanted sleep, he cannot leave her alone in the dangerous Wood Between. One waking kiss later, Eanrin suddenly finds his story entangled with that of young Starflower. A strange link exists between this mortal girl and the dragon-witch. Will Starflower prove the key to Lady Gleamdren's rescue? Or will the dark power from which she flees destroy both her and her rescuer?
The Diamond Age: Or, a Young Lady's Illustrated Primer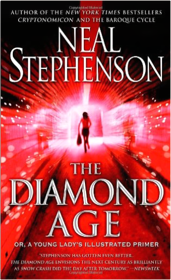 Neal Stephenson
In Snow Crash, Neal Stephenson took science fiction to dazzling new levels. Now, in The Diamond Age, he delivers another stunning tale. Set in twenty-first century Shanghai, it is the story of what happens when a state-of-the-art interactive device falls into the hands of a street urchin named Nell. Her life-and the entire future of humanity-is about to be decoded and reprogrammed....
Snow Crash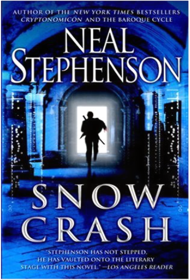 Neal Stephenson
Only once in a great while does a writer come along who defies comparison—a writer so original he redefines the way we look at the world. Neal Stephenson is such a writer and Snow Crash is such a novel, weaving virtual reality, Sumerian myth, and just about everything in between with a cool, hip cybersensibility to bring us the gigathriller of the information age.

In reality, Hiro Protagonist delivers pizza for Uncle Enzo's CosaNostra Pizza Inc., but in the Metaverse he's a warrior prince. Plunging headlong into the enigma of a new computer virus that's striking down hackers everywhere, he races along the neon-lit streets on a search-and-destroy mission for the shadowy virtual villain threatening to bring about Infocalypse. Snow Crash is a mind-altering romp through a future America so bizarre, so outrageous...you'll recognize it immediately.
Kidnapped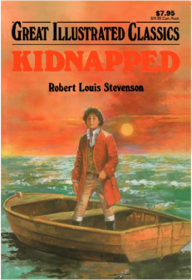 Robert Louis Stevenson
Treasure Island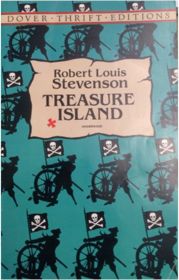 Robert Louis Stevenson
One of the most enduringly popular adventure tales, Treasure Island began in 1881 as a serialized adventure entitled "The Sea-Cook" in the periodical Young Folks. Completed during a stay at Davos, Switzerland, where Stevenson had gone for his health, it was published in 1883 in the form we know today.
Set in the eighteenth century, Treasure Island spins a heady tale of piracy, a mysterious treasure map, and a host of sinister characters charged with diabolical intentions. Seen through the eyes of Jim Hawkins, the cabin boy of the Hispaniola, the action-packed adventure tells of a perilous sea journey across the Spanish Main, a mutiny  led by the infamous Long John Silver, and a lethal scramble for buried treasure on an exotic isle.
Rich in atmosphere and character, Treasure Island continues to mesmerize readers with its perceptive views of the changing nature of human motives.
The Sky People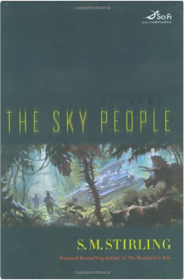 S.M. Stirling
Marc Vitrac was born in Louisiana in the early 1960's, about the time the first interplanetary probes delivered the news that Mars and Venus were teeming with life—even human life. At that point, the "Space Race" became the central preoccupation of the great powers of the world.

Now, in 1988, Marc has been assigned to Jamestown, the US-Commonwealth base on Venus, near the great Venusian city of Kartahown. Set in a countryside swarming with sabertooths and dinosaurs, Jamestown is home to a small band of American and allied scientist-adventurers.

But there are flies in this ointment - and not only the Venusian dragonflies, with their yard-wide wings. The biologists studying Venus's life are puzzled by the way it not only resembles that on Earth, but is virtually identical to it. The EastBloc has its own base at Cosmograd, in the highlands to the south, and relations are frosty. And attractive young geologist Cynthia Whitlock seems impervious to Marc's Cajun charm.

Meanwhile, at the western end of the continent, Teesa of the Cloud Mountain People leads her tribe in a conflict with the Neanderthal-like beastmen who have seized her folk's sacred caves. Then an EastBloc shuttle crashes nearby, and the beastmen acquire new knowledge… and AK47's.

Jamestown sends its long-range blimp to rescue the downed EastBloc cosmonauts, little suspecting that the answer to the jungle planet's mysteries may lie there, among tribal conflicts and traces of a power that made Earth's vaunted science seem as primitive as the tribesfolk's blowguns. As if that weren't enough, there's an enemy agent on board the airship…

Extravagant and effervescent, The Sky People is alternate-history SF adventure at its best.
Longstreet Highroad Guide to the Vermont Mountains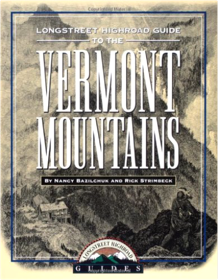 Rick Strimbeck, Nancy Bazilchuk
The indispensable guide to the best the Vermont mountains have to offer.
So, You Want To Be Like Christ?: Eight Essentials to Get You There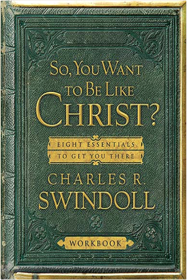 Charles R. Swindoll
Inspired by the acts of sacrifice and discipline exemplified by the D-Day generation as well as the current generation of young American soldiers, many Christians today are looking for an obedient, disciplined approach to faith. This user-friendly study guides readers toward a greater understanding of eight spiritual disciplines of the Christian faith-prayer, humility, self-control, sacrifice, submission, solitude, silence, and hope. Each chapter defines and discusses the concept, then provides interactive assignments and suggestions for further study, as well as content summaries and outlines that aid in retention. Activities can be revisited again and again for a new outlook or just for a periodic refresher. Perfect for individual or group or family study, So, You Want to be Like Christ? is just right for anyone desiring to delve deeper into the fundamental elements of Christian life, and essential for all who hunger for authentic faith experiences. It is destined to be a classic text on the practice of Christianity.
The Art of Star Wars: The Force Awakens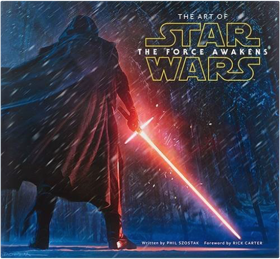 Phil Szostak
Step inside the Lucasfilm art departments for the creation of fantastical worlds, unforgettable characters, and unimaginable creatures. The Art of Star Wars: The Force Awakens will take you there, from the earliest gathering of artists and production designers at Lucasfilm headquarters in San Francisco to the fever pitch of production at Pinewood Studios to the conclusion of post-production at Industrial Light & Magic—all with unprecedented access. Exclusive interviews with the entire creative team impart fascinating insights in bringing director J. J. Abrams's vision to life; unused "blue sky" concept art offers glimpses into roads not traveled.

Bursting with hundreds of stunning works of art, including production paintings, concept sketches, storyboards, blueprints, and matte paintings, this visual feast will delight Star Wars fans and cineastes for decades to come. The Art of Star Wars: The Force Awakens is the definitive expression of how the latest chapter in the Star Wars saga was dreamed into being.

ALSO AVAILABLE FROM ABRAMS IN SPRING 2016:
The Making of Star Wars: The Force Awakens by Mark Cotta Vaz. Forewords by J.J. Abrams and Kathleen Kennedy.
ISBN: 978-1-4197-2022-2
31 Days Toward Passionate Faith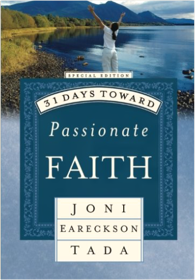 Joni Eareckson Tada
"Whatever your journey holds, if you're immersed in God, you will be safe. And it will be worth everything…"

If you long for spiritual vibrancy, Joni Eareckson Tada wants to give you hope. In 31 Days Toward Passionate Faith, she shares daily inspiration from her own search for an active trust in God.

As you grow in faith, your identity as a child of God will become an energizing, joyful truth in your mind and heart. You will act with holy confidence. And you will radiate God's love.

In the midst of questions, God offers faith. In times of soul-weariness, God offers new life. And on a journey through darkness, God offers the richest of treasures: communion with Himself that leads to a boundless spiritual passion. So take his hand. Let Him lead you to life abundant.
The Hobbit and The Lord of the Rings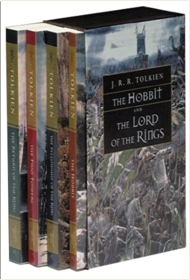 J. R. R. Tolkien
This four volume, deluxe paperback boxed set contains J.R.R. Tolkien's epic masterworks THE HOBBIT and the three volumes of THE LORD OF THE RINGS (THE FELLOWSHIP OF THE RING, THE TWO TOWERS, and THE RETURN OF THE KING) in their definitive text settings complete with maps and cover illustrations by the celebrated artist Alan Lee. In THE HOBBIT, Bilbo Baggins is whisked away from his comfortable, unambitious life in Hobbiton by the wizard Gandalf and a company of dwarves. He finds himself caught up in a plot to raid the treasure hoard of Smaug the Magnificent, a THE LORD OF THE RINGS tells of the great and dangerous quest undertaken by Frodo Baggins and the Fellowship of the Ring: Gandalf the wizard; the hobbits Merry, Pippin, and Sam; Gimli the dwarf; Legolas the elf; Boromir of Gondor; and a tall, mysterious stranger called Strider. J.R.R. Tolkien's three volume masterpiece is at once a classic myth and a modern fairy tale — a story of high and heroic adventure set in the unforgettable landscape of Middle-Earth.
The Hobbit: An Illustrated Edition of the Fantasy Classic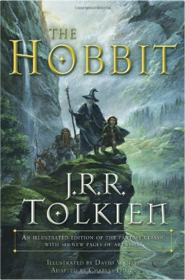 J. R. R. Tolkien
AN ILLUSTRATED EDITION OF THE FANTASY CLASSIC WITH SIX NEW PAGES OF ILLUSTRATIONS!
 
First published in the United States more than seventy-five years ago, J.R.R. Tolkien's The Hobbit is one of the best-loved books of all time. Now a blockbuster film by Peter Jackson, Academy Award–winning director of the Lord of the Rings trilogy, The Hobbit was also adapted into a fully painted graphic novel, a classic in its own right, presented here in a new expanded edition.
 
When Thorin Oakenshield and his band of dwarves embark upon a dangerous quest to reclaim stolen treasure from the evil dragon Smaug, Gandalf the wizard suggests an unlikely accomplice: Bilbo Baggins, a quiet and contented hobbit. Along the way, the company faces trolls, goblins, giant spiders, and worse. But in the end it is Bilbo alone who must face the most dreaded dragon in all Middle-earth—and a destiny that waits in the dark caverns beneath the Misty Mountains, where a twisted creature known as Gollum jealously guards a precious magic ring.
The Children of Hurin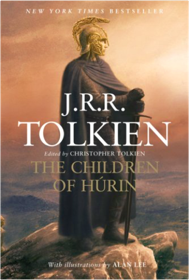 J.R.R. Tolkien, Christopher Tolkien
The Children of Húrin is the first complete book by J.R.R.Tolkien since the 1977 publication of The Silmarillion. Six thousand years before the One Ring is destroyed, Middle-earth lies under the shadow of the Dark Lord Morgoth. The greatest warriors among elves and men have perished, and all is in darkness and despair. But a deadly new leader rises, Túrin, son of Húrin, and with his grim band of outlaws begins to turn the tide in the war for Middle-earth — awaiting the day he confronts his destiny and the deadly curse laid upon him.

The paperback edition of The Children of Húrin includes eight color paintings by Alan Lee and a black-and-white map.
The Silmarillion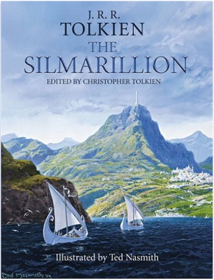 J.R.R. Tolkien, Christopher Tolkien
The tales of The Silmarillion were the underlying inspiration and source of J.R.R. Tolkien's imaginative writing; he worked on the book throughout his life but never brought it to a final form. Long preceding in its origins The Lord of the Rings, it is the story of the First Age of Tolkien's world, the ancient drama to which characters in The Lord of the RIngs look back and in which some of them, such as Elrond and Galadriel, took part.

The title Silmarillion is shortened from Quenta Silmarillion, "The History of the Silmarils," the three great jewels created by Feanor, most gifted of the Elves, in which he imprisoned the light of the Two Trees that illumined Valinor, the land of the gods. When Morgoth, the first Dark Lord, destroyed the Trees, that light lived on only in the Silmarils; Morgoth seized them and set them in his crown, guarded in the impenetrable fortress of Angband in the north of Middle-earth. The Silmarillion is the history of the rebellion of Feanor and his people against the gods, their exile in Middle-earth, and their war, hopeless despite all the heroisim of Elves and Men, against the great Enemy.

The book includes several other, shorter works beside The Silmarillion proper. Preceding it are "Ainulindale," the myth of Creation, and "Valaquenta," in which the nature and powers of each of the gods is set forth. After The Silmarillion is "Akallabeth," the story of the downfall of the great island kingdom of Numenor at the end of the Second Age; completing the volume is "Of the Rings of Power and the Third Age," in which the events of The Lord of the Rings are treated in the manner of The Silmarillion.

This new edition of The Silmarillion contains the revised and corrected "second edition" text and, by way of introduction, a letter written by J.R.R. Tolkien in 1951, which provides a brilliant exposition of his conception of the earlier Ages. It also contains almost fifty full-color illustrations by the artist Ted Nasmith, many of which appear for the first time.
Tales from the Perilous Realm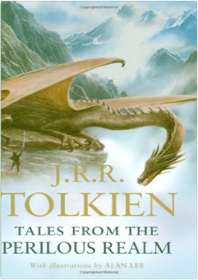 J.R.R. Tolkien
The definitive collection of Tolkien's classic "fairie" tales, in the vein of The Hobbit, illustrated by Oscar winner Alan Lee

Never before published in a single volume, Tolkien's four novellas (Farmer Giles of Ham, Leaf by Niggle, Smith of Wootton Major, and Roverandom) and one book of poems (The Adventures of Tom Bombadil) are gathered together for the first time, in a fully illustrated volume. This new, definitive collection of works — which had appeared separately, in various formats, between 1949 and 1998 — comes with a brand-new foreword and endmatter, and with a series of detailed pencil illustrations by Alan Lee, in the style of his other award-winning Tolkien work, most recently in The Children of Húrin.

The book is the perfect opportunity for fans of Middle-earth to enjoy some of Tolkien's often overlooked yet most creative storytelling. With dragons and sand sorcerers, sea monsters and hobbits, knights and dwarves, this collection contains all the classic elements for Tolkien buffs of all ages.
Unfinished Tales: The Lost Lore of Middle-earth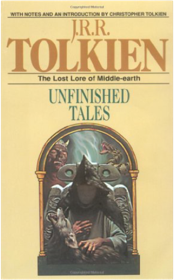 J.R.R. Tolkien
An extraordinary discovery is waiting for you on these pages. Mythic lore and forgotten legends unearthed by Christopher Tolkien from his father's archives unveil never-before-told stories of the three ages of ancient Middle-earth.
Legacy of Honor: The Values and Influence of America's Eagle Scouts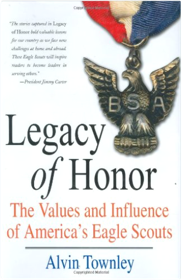 Alvin Townley
Over the past century, America's Eagle Scouts have earned a reputation for service, virtue, and leadership that is recognized throughout the world. But few people realize the full extent to which Eagle Scouts have made a mark on American history. They have served as astronauts, soldiers, politicians, and businessmen, but they have also been the fathers, brothers, Scoutmasters, coaches, and other role models who have played an integral part in American life.

Alvin Townley set out across the country to hear the stories of these Eagle Scouts. He spoke with individuals from every region, of every age and every background, some of whom have risen to fame as public figures while others have left a lasting impact outside of the spotlight.

The Eagle Scouts who share their experiences include Bill Gates, Sr., Bill Bradley, J. W. Marriott, Jr., Ross Perot, Michael Bloomberg, Richard Lugar, Michael Dukakis, Supreme Court Justice Stephen Breyer, Treasury Secretary Hank Paulson, coach Chan Gailey, and Capt. Jim Lovell of Apollo 13. The book also explores the virtues of a Tuskegee Airman, a Vietnam War POW, a September 11 NYPD hero, a crew of Hurricane Katrina relief workers, and a host of others from every walk of life.

During his journey, Alvin discovered stories of character, courage, and inspiration that belong not only to Eagle Scouts but to all Americans. These stories form the heart of Legacy of Honor and offer us a chance to appreciate the profound impact that Eagle Scouts have had on American history and the lasting role they will play in our country's future.

Alvin Townley spent a year traveling throughout the country to explore the legacy of America's Eagle Scouts. In thousands of miles of travel, he met with Eagles from all walks of life. The result was Legacy of Honor, a uniquely powerful narrative of character and virtue in American life.

Alvin's journey truly began years ago in Atlanta, Georgia, where he followed the Scouting path of his grandfather and father and earned his Eagle Scout rank with Troop 103. He is a Brotherhood Member of the Order of the Arrow and has completed High Adventure treks at the Florida Sea Base, the Northern Tier Canoe Bases, and Philmont Scout Ranch.

The author graduated from Washington and Lee University in Lexington, Virginia. He has interned in the U.S. House of Representatives, served on the executive staff of an international consulting firm, and worked for his alma mater, where he built relationships with alumni across the country and spoke to classes on corporate strategy and ethics.

Alvin currently resides in Atlanta, Georgia, where he works and coaches at Marist School. He also works with Reach for Excellence, a tuition-free program benefiting talented middle school students from underserved communities. Over the past century, America's Eagle Scouts have earned a reputation for service, virtue, and leadership that is recognized throughout the world. But few people realize the full extent to which Eagle Scouts have made a mark on American history. They have served as astronauts, soldiers, politicians, and businessmen, but they have also been the fathers, brothers, Scoutmasters, coaches, and other role models who have played an integral part in American life.

Alvin Townley set out across the country to hear the stories of these Eagle Scouts. He spoke with individuals from every region, of every age and every background, some of whom have risen to fame as public figures while others have left a lasting impact outside of the spotlight.

The Eagle Scouts who share their experiences include Bill Gates, Sr., Bill Bradley, J. W. Marriott, Jr., Ross Perot, Michael Bloomberg, Richard Lugar, Michael Dukakis, Supreme Court Justice Stephen Breyer, Treasury Secretary Hank Paulson, coach Chan Gailey, and Capt. Jim Lovell of Apollo 13. The book also explores the virtues of a Tuskegee Airman, a Vietnam War POW, a September 11 NYPD hero, a crew of Hurricane Katrina relief workers, and a host of others from every walk of life.

During his journey, Alvin discovered stories of character, courage, and inspiration that belong not only to Eagle Scouts but to all Americans. These stories form the heart of Legacy of Honor and offer us a chance to appreciate the profound impact that Eagle Scouts have had on American history and the lasting role they will play in our country's future.

Praise for Legacy of Honor:
 
"The stories captured in Legacy of Honor hold valuable lessons for our country as we face new challenges at home and abroad. These Eagle Scouts will inspire readers to become leaders in serving others." — President Jimmy Carter
 
"Whether you choose to become a teacher, a police officer, a doctor, or even the mayor of the greatest city in the world, your experiences as an Eagle Scout will prove invaluable. Alvin Townley's Legacy of Honor does justice to the proud history and bright future of the Eagle Scouts." — Mayor Michael Bloomberg
 
"Alvin Townley's book describes how the Eagle Scout program can shape a life. He demonstrates this by providing examples of many former Eagles who have succeeded in life in no small part because of their experience in scouting. Once an Eagle, always an Eagle."—Senator Bill Bradley
 
"In Legacy of Honor, we not only learn who many of these Eagle Scouts were, but the kind of leaders they have become and the enormous contributions they have made to their country and the world. In compiling these life stories, Alvin Townley has completed a picture of an extraordinary program and how its training has helped shape equally extraordinary lives." —Hon. Christine Todd Whitman, former governor of New Jersey and Environmental Protection Agency Administrator
 
"Alvin Townley's book reveals the legacy of the Boy Scouts. He relates the adventures and deeds of Eagle Scouts living by the Scout Oath … while contributing to the success of America. An excellent story that will inspire all of us."—Captain James A. Lovell, commander of Apollo 13
 
"The unique leadership role in America over the past century of men who earned their Eagle Scout award as boys is unparalleled in business, the professions, politics, the military and national security. Legacy of Honor explores this extraordinary phenomenon of Eagles' leadership through individual stories, both informative and inspirational."
—Robert M. Gates, former CIA director and National Eagle Scout Association president
 
"Legacy of Honor will have a positive impact on the lives of millions of boys and their families. … If everyone in our country lives the principles of Scouting, the best years in our country's history will be in the future."—Ross Perot
 
"Scouting and conservation share respect for the natural world, so it always seemed natural to me that many of our staff and volunteer leaders would be Eagle Scouts—this book provides wonderful insights into all that Scouting offers and how it helps develop tomorrow's leaders." — Steve McCormick, President and CEO, The Nature Conservancy
 
"Commitment and devotion to the bedrock principles of our country — optimism, fairness, determination and preparedness – are inseparably intertwined with Scouting. Alvin Townley does a superb job of portraying how Eagle Scouting helps shape these everyday yet incredibly powerful values that serve our families and society so well."
—J.W. Marriott, Jr., Chairman and Chief Executive Officer, Marriott International
The Truce at Bakura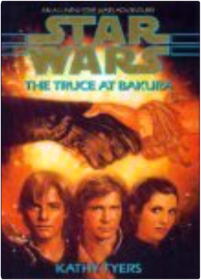 Kathy Tyers
While marshaling the tattered Imperial forces, Princess Leia, Han Solo, and Luke, must win the trust and cooperation of the Bakurans. Although Imperial Governor Nereus has granted the Rebels temporary amnesty there is the fear of treachery among those whose first allegiance lies with the Empire.
First They Killed My Father: A Daughter of Cambodia Remembers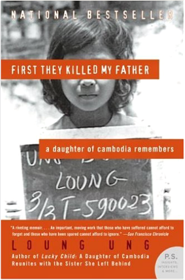 Loung Ung
One of seven children of a high-ranking government official, Loung Ung lived a privileged life in the Cambodian capital of Phnom Penh until the age of five. Then, in April 1975, Pol Pot's Khmer Rouge army stormed into the city, forcing Ung's family to flee and, eventually, to disperse. Loung was trained as a child soldier in a work camp for orphans, her siblings were sent to labor camps, and those who survived the horrors would not be reunited until the Khmer Rouge was destroyed.

Harrowing yet hopeful, Loung's powerful story is an unforgettable account of a family shaken and shattered, yet miraculously sustained by courage and love in the face of unspeakable brutality.
Holy Bible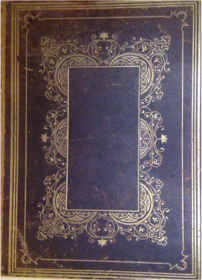 King James Version
From Mr. Tailer
Science Experiments and Amusements for Children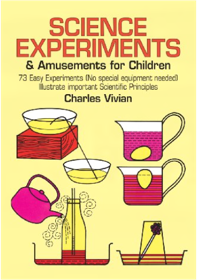 Charles Vivian
Seventy-three easy experiments — requiring only materials found at home or easily available, such as candles, coins, steel wool, and more — illustrate basic phenomena like vacuum, simple chemical reactions, and more. Over 100 photographs accompany the safe and well-planned projects, and numerous line drawings depict the set-ups and desired results.
Quarantine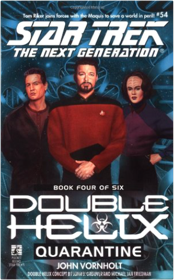 John Vornholt
Like intertwining filaments of human and alien DNA, a ruthless campaign of revenge has threaded its way through the galaxy, touching billions of sentient beings — and changing forever the life of Lieutenant Thomas Riker.

Tom Riker, an identical duplicate of the "Starship Enterprise's(TM) " first officer, is serving as a Starfleet medical courier when he encounters a group of Maquis renegades, led by a former Starfleet officer named Chakotay. A planet in the Demilitarized Zone, now controlled by the Cardassians, has been stricken with the same deadly disease that has plagued the Alpha Quadrant for years, and only Riker can get the medical supplies the Maquis so desperately need. But the Cardassians would rather destroy all life on the planet than risk letting the epidemic spread!
Star Wars: Jedi Apprentice Special Edition #01: Deception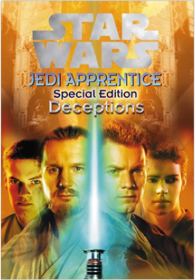 Jude Watson
Deep in Obi-Wan's past, a dark secret lurks . . . a secret that the Jedi Master thought had been forgotten. But the secret has not been forgotten. Now, twenty years later, Obi-Wan senses that there is something unruly about his young apprentice. Someone is plotting long-awaited revenge, and everything is going to change for Obi-Wan and Anakin! This captivating story, which takes place in the time period between Episode I and Episode II is a must-read!
Starfish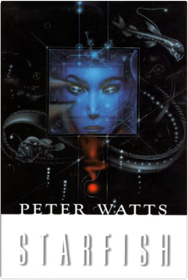 Peter Watts
Peter Watts is a new science fiction novelist of extraordinary talent. His first stories appeared in Canadian SF magazines in the last few years and now he delivers a powerful and original novel of the not-too-distant future and the exploitation of the geothermal resources of the deep Juan de Fuca Rift in the bottom of the Pacific Ocean by multinational corporations. Unfortunately all the volunteers who are surgically altered for employment at the bottom of the ocean in these experimental stations are psychotic. And one of the central questions is how many of them can survive, or will be allowed to survive, long enough to become sane, while worldwide disaster approaches from below.
A Dragon-Lover's Treasury of the Fantastic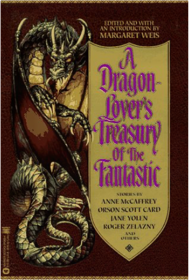 Margaret Weis
/WEIS From Margaret Weis—co-creator of the 2 million-copy bestselling Death Gate series—comes this anthology of 20 great contemporary dragon stories, written by winners of every award in the fields of science fiction and fantasy.
Complete Science Fiction Treasury of H. G. Wells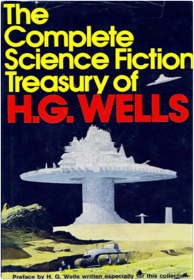 H. G. Wells, Herbert George Wells
The Desert Daisy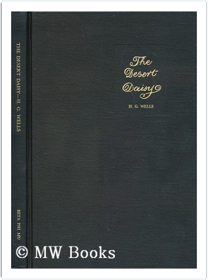 H.G. (With an Introduction By Gordon N. Ray Wells
Serenity: The Shepherd's Tale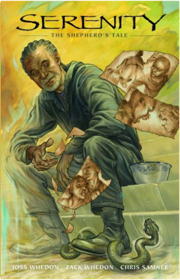 Zack Whedon, Joss Whedon, Chris Samnee, Others
One of Serenity's greatest mysteries is finally revealed in The Shepherd's Tale, filling in the life of one of the show's most beloved characters - Shepherd Book! Who was Book before meeting Mal and the rest of the Serenity crew, how did he become one of their most trusted allies, and how did he find God in a bowl of soup? Answers to these and more questions about Book's past are uncovered in this original hardcover graphic novel by rising stars Zack Whedon (Dr. Horrible, Terminator, Fringe) and Chris Samnee (Blackest Night: Tales of the Corps, Daredevil) . A pivotal chapter in the ongoing Serenity saga, The Shepherd's Tale is also a rollicking, action-packed epic in its own right.
Serenity Volume 2: Better Days and Other Stories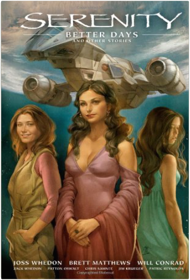 Zack Whedon, Joss Whedon, Chris Samnee, Others
Serenity: Better Days, from Joss Whedon and Brett Matthews, follows everyone's favorite space cowboys in an action-packed adventure, where the crew takes on a heist that promises a big payoff. But when someone is taken captive, the gang must put aside their enduring differences and work together, at the risk of losing their cash prize. Float Out, by comedian Patton Oswalt, examines Serenity's pilot, Wash - always ready with a brilliant aerial maneuver and a terrible one-liner - in a series of exciting smuggling raids! Then, Jim Krueger presents an action-packed story of loyalty and trust with The Other Half. And finally in Downtime, Zack Whedon, writer of the New York Times bestselling Serenity: The Shepherd's Tale, visits the crew as they wait out a brutal snowstorm.
Naked Economics: Undressing the Dismal Science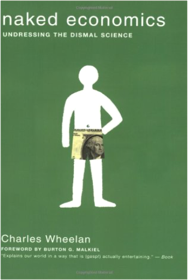 Charles Wheelan
Finally! A book about economics that won't put you to sleep. In fact, you won't be able to put this one down.

Naked Economics makes up for all of those Econ 101 lectures you slept through (or avoided) in college, demystifying key concepts, laying bare the truths behind the numbers, and answering those questions you have always been too embarrassed to ask. For all the discussion of Alan Greenspan in the media, does anyone know what the Fed actually does? And what about those blackouts in California? Were they a conspiracy on the part of the power companies? Economics is life. There's no way to understand the important issues without it. Now, with Charles Wheelan's breezy tour, there's no reason to fear this highly relevant subject. With the commonsensical examples and brilliantly acerbic commentary we've come to associate with The Economist, Wheelan brings economics to life. Amazingly, he does so with nary a chart, graph, or mathematical equation in sight—certainly a feat to be witnessed firsthand.

Economics is a crucial subject. There's no way to understand the important issues without it. Now, with Charles Wheelan's breezy tour, there's also no reason to fear it.
The Tower of Geburah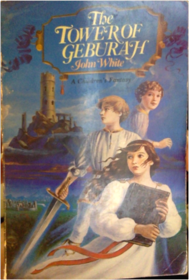 John White
One moment Wesley, Kurt and Lisa are poking around in their uncle's attic. The next moment they have stepped into the magical world of Anthropos, where their help is needed to free a king and defeat the powers of evil. Book Three in John White's Archives of Anthropos.
The Iron Sceptre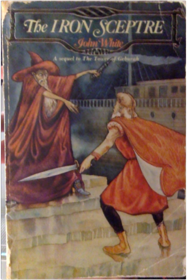 John White
Anthropos is in danger. So Wesley, Kurt and Lisa are once again magically transported from their home in Winnipeg to help save this threatened land. The Iron Sceptre, the source of King Kardia's power to rule, is in peril. The children, joined by their cousin Mary, are called on to stop Mirmah and her chief sorcerer, Archimago. But to do so, they must travel beneath the Northern Mountains, around Goldcoffin's Palace and into the very heart of Mirmah's kingdom. What awaits is much more than a mere adventure.
The Sword Bearer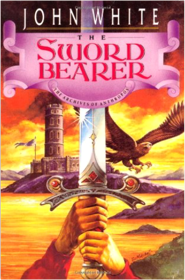 John White
It was John's birthday. He would be thirteen. And what's more, it was on this day that his grandmother would tell him the mystery of his locket . . . And of his parents. But it was not to be. Before he could find out, he was magically transported to the land of Anthropos where he was startled to be hailed as the Sword Bearer, the slayer of the Goblin Prince. Here, in the imaginative story of the early history of Anthropos, John White captures the excitement and wonder of another world.
Gaal the Conqueror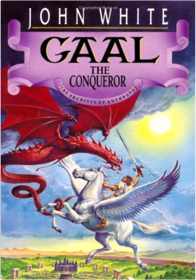 John White
Recipient of a 1989 Christian Home & School C.S. Lewis Gold Medal award! Eleanor McFarland and John Wilson join Gaal, the Son of the High Emperor, in a battle to thwart the evil plans of Lord Lunacy. Book Two in John White's Archives of Anthropos. Winner of the 1989 C. S. Lewis Gold Medal from Christian Home & School.
Quest for the King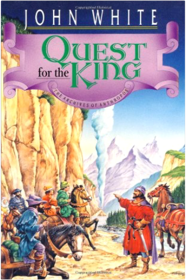 John White
It was supposed to be a big celebration. John McFarland (uncle to Wesley, Kurt, Lisa and Mary) and his long lost Eleanor were getting married. But a typhoon kept nearly every one of their friends and family from attending the wedding ceremony in Hong Kong. And by the time everyone did arrive for the reception at a downtown hotel, John and Eleanor had disappeared without a trace! While their parents and the Hong Kong authorities set about searching for the missing couple, Mary, Wesley, Kurt and Lisa begin their own investigation. Convinced that John and Eleanor have been transported to the mystical kingdom of Anthropos, the four amateur sleuths hit a dead end. How can they get to Anthropos? And once they get there, how will they know where to look? As Book 5 in John White's Archives of Anthropos unfolds, the sleuths are confronted with an even bigger challenge than finding Uncle John and Eleanor. In Anthropos an evil sorcerer plots the destruction of his eternal enemy—a tiny infant who (if he survives) is destined to become King of Anthropos and conqueror of Lord Lunacy.
The Dark Lord's Demise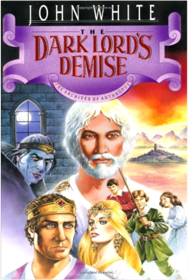 John White, Dale Larsen, Sandy Larsen
The king of Anthropos has a baffling illness and is threatened by the Dark Lord who has troubled that mysterious land so many times before. Once again Wesley, Kurt and Lisa are drawn to this strange country by the wondrous Gaal. Unexpectedly, an irritating neighbor, Betty, comes along with them. Despite the problems she causes—and despite being thrown into prison, attacked by a seven-headed ogre and lost in unnatural darkness, the group seeks to follow where Gaal leads. Together they battle Lord Lunacy in a final confrontation that holds the future of Anthropos in the balance. Here is the stirring conclusion to John White's mythical adventure series that has been beloved by tens of thousands.
Music from the Star Wars Trilogy: Trumpet, Special Edition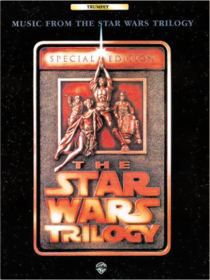 John Williams
These instrumental editions are completely compatible with each other and can be played together or as solos. Melodic ranges and rhythms are carefully considered for each instrument so every tune is easily accessible to all players. Titles are: Ben's Death/Tie Fighter Attack * Cantina Band * The Emperor Arrives * Han Solo and the Princess * The Imperial March * Jedi Rocks * Luke and Leia * May the Force Be with You * Parade of the Ewoks * Princess Leia's Theme * Star Wars (Main Theme) * The Throne Room * Victory Celebration * Yoda's Theme.
Specter of the Past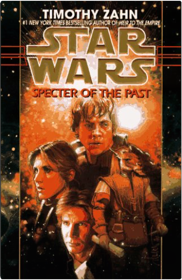 Timothy Zahn
From Hugo Award-winning author Timothy Zahn, whose unprecedented bestselling trilogy continued the saga of George Lucas's blockbuster films and became a landmark in the history of science fiction publishing, comes a dramatic new chapter in the greatest science fiction epic ever told.  Now Luke Skywalker, Princess Leia, and Han Solo must battle to safeguard the fledgling New Republic from a dead Imperial warlord—and from itself.

Once the unquestioned master of countless solar systems, the Empire is tottering on the brink of total collapse.  Once commanding an invincible armada of Star Destroyers, its fleet has been reduced to a skeleton force.  Day by day, neutral systems are rushing to join the New Republic coalition.  But with the end of the war in sight, the New Republic has fallen victim to its own success.  An unwieldy alliance of races and traditions, the confederation now finds itself riven by age-old animosities.

Princess Leia struggles against all odds to hold the New Republic together.  But she has powerful enemies.  An ambitious Moff Disra leads a conspiracy to divide the uneasy coalition with an ingenious plot to blame the Bothans for a heinous crime that could lead to genocide and civil war.  At the same time, Luke Skywalker, along with Lando Calrissian and Talon Karrde, pursues a mysterious group of pirate ships whose crews consist of clones.  And then comes the most startling news of all: Grand Admiral Thrawn—believed to be dead for ten years—is reported alive.  The most cunning and ruthless warlord in Imperial history has seemingly returned to lead the Empire to triumph.

As Han and Leia try to prevent the unraveling of the New Republic in the face of this fearful and inexplicable threat from the past, Luke sets out to track down the rogue pirate ships.  To do so, he will team up with Mara Jade, with whom he will share his growing mastery of the Force and the ever-present threat of the dark side.  All the while, lurking in the shadows is the enigmatic Major Tierce, a disciple of Emperor Palpatine, sharing his long-dead master's lust for power, schooled in the devious stratagems of Thrawn himself, and armed with his own dark plans for the New Republic and the Empire.

Specter of the Past marks the triumphant return of Timothy Zahn to the celebrated Star Wars(r) universe in a novel that brings together all the trademark action, suspense, startling revelations, and brilliant spectacle worthy of the name Star Wars.

Timothy Zahn is one of science fiction's most popular voices, known for his ability to tell very human stories against a well-researched background of future science and technology.  He won the Hugo Award for his novella Cascade Point and is the author of sixteen science fiction novels, including the bestselling Star Wars trilogy Heir to the Empire, Dark Force Rising, and The Last Command, the novels Conquerors' Pride, Conquerors' Heritage, and Conquerors' Legacy, and three collections of short fiction.  Timothy Zahn lives in Oregon.

(r), TM & (c) 1997 Lucasfilm Ltd.  All rights reserved.  Used under authorization.
Vision of the Future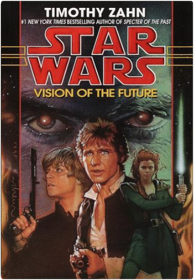 Timothy Zahn
Vision of the Future is the second book in the epic two-volume series The Hand of Thrawn from Timothy Zahn, the bestselling, Hugo Award-winning author of the original landmark trilogy based on George Lucas's legendary Star Wars(r) films. Now the story begun in Specter of the Past comes to an explosive conclusion as Luke Skywalker, Princess Leia, and Han Solo are thrust into the middle of an impending civil war—and discover the shocking truth behind the rumored resurrection of the dead Admiral Thrawn.

For a beleaguered Empire, desperate times call for desperate measures. Sowing discord among the fragile coalition of the New Republic, remnants of the once powerful Empire make one last play for victory. Having implicated the Bothans in an act of genocide, they now plan an attack on Han and Leia that is also to be blamed on the Bothans. If they are successful, the New Republic will be torn asunder. To prevent inevitable disaster, Luke, Leia, Han, and their friends must prove the Bothans innocent and reveal the Empire's treachery. But time is running out.

The cunning Major Tierce has joined with the ambitious Moff Disra in the Empire's master plan. At its heart lies the most elaborate con of all: the rumor that the legendary Grand Admiral Thrawn, long believed dead, has returned to lead the Empire to a prophesied triumph. The news of Thrawn's return is already rallying Empire forces against the New Republic.

As Leia travels to a secret rendezvous with an Imperial commander who claims towant peace, Han and Lando Calrissian journey into enemy territory to learn the truth of Emberlene's destruction. Meanwhile, Luke and Mara Jade infiltrate a hidden fortress where Thrawn's most fanatical followers await his call to arms. And Talon Karrde returns to his underworld past and a brutal crime lord whose knowledge may save the Republic. But it is the truth about Thrawn that is most important. In his hands—alive or dead—rests the fate of the New Republic.

Vision of the Future is the magnificent finale to one of the most suspenseful, action-packed, and thought-provoking Star Wars(r) stories yet. It is a masterful re-creation that captures the magic and adventure of the greatest science fiction saga of all time.
Heir To The Empire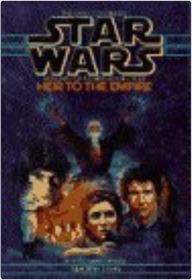 Timothy Zahn
It's five years after Return of the Jedi: the Rebel Alliance has destroyed the  Death Star, defeated Darth Vader and the Emperor, and  driven out the remnants of the old Imperial  Starlfleet to a distant corner of the galaxy. Princess  Leia and Han Solo are married and expecting Jedi  Twins. And Luke Skywalker has become the first in a  long-awaited line of Jedi Knights. But thousand of light-years away...
Dark Force Rising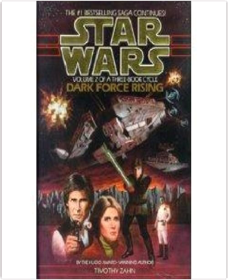 Timothy Zahn
With Luke trapped by the Dark Jedi, Han pursuing a missing battle fleet, and Princess Leia occupied with influencing an alien race heretofore loyal to Thrawn, the fate of the Republic is threatened. 250,000 first printing.
The Last Command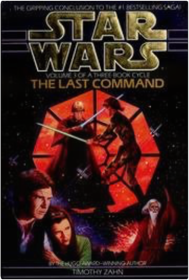 Timothy Zahn
In the conclusion to the trilogy, Luke and Leia face personal danger as they defend themselves and the newborn Jedi twins against the twisted ambitions of the Dark Jedi C'baoth. 300,000 first printing.
Thrawn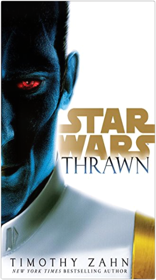 Timothy Zahn
In this definitive novel, readers will follow Thrawn's rise to power—uncovering the events that created one of the most iconic villains in Star Wars history.

One of the most cunning and ruthless warriors in the history of the Galactic Empire, Grand Admiral Thrawn is also one of the most captivating characters in the Star Wars universe, from his introduction in bestselling author Timothy Zahn's classic Heir to the Empire through his continuing adventures in Dark Force Rising, The Last Command, and beyond. But Thrawn's origins and the story of his rise in the Imperial ranks have remained mysterious. Now, in Star Wars: Thrawn, Timothy Zahn chronicles the fateful events that launched the blue-skinned, red-eyed master of military strategy and lethal warfare into the highest realms of power—and infamy.
NIV Thinline Bible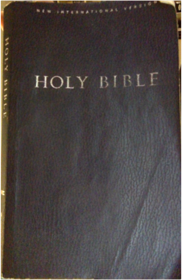 Zondervan
'The popular NIV Thinline Bible is getting a face lift! The bestselling NIV Thinline Bible is getting a new, more attractive and readable typeface and all new page design! We've also revised the list of bindings available and added an Italian Duo-Tone for both the regular and large print editions. Product features include: * New, more readable typesetting! * New larger font size! * 8-point type regular edition * 11-point type large print edition * Most read, most trusted NIV translation * Extra-thin size—-both regular and large print editions measure less than one inch thick * Double-column format * NIV dictionary/concordance for quick and easy reference * 8-page full-color map section (except softcover edition) * 8-page presentation section (except softcover edition) * Words of Christ in red letter'
高克恭研究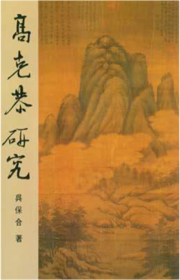 吳保合 / 臺北故宮博物院